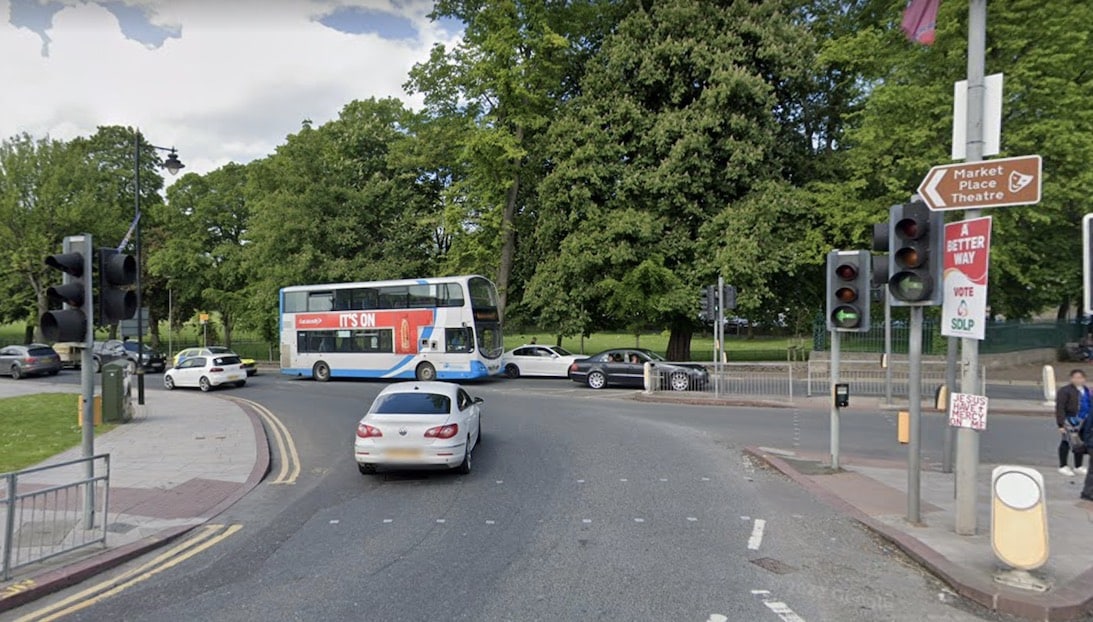 An Armagh man has been fined £250 and disqualified for a year after admitting to driving following five pints.
The case of Gerald McKeown, 45, of Castle Street, was heard before Armagh Magistrates' Court, sitting at Newry Courthouse on Tuesday (July 19).
McKeown, who is an Irish language interpreter and part-time teacher, was charged with driving with excess alcohol in breath.
His defence barrister Bobbie Rea appeared before the court, via video link, to enter a guilty plea on his client's behalf.
The court heard that on June 15 of this year, police spotted a vehicle on the Mall in Armagh driving in a slow manner. The driver was spoken to on Barrack Street and identified as the defendant.
Police then noticed a smell of intoxicating liquor coming from the car. When asked if he had been drinking he said that he had "had five pints that evening".
A preliminary breath test (PBT) carried out by police returned a result of 57mg of alcohol per 100ml of breath, with the legal limit being 35mg per 100ml.
The defendant was then arrested at ten to two in the morning.
In Dungannon custody suite, an intoxication procedure was carried out which gave a reading of 58mg per 100ml.
Bobbie Rea, defending, highlighted that McKeown "gave his full cooperation" to police, and that the result of the PBT was a "relatively low reading."
He also stated that McKeown had consumed the alcohol earlier in the day.
"At night he thought he was safe enough to go out to get something to eat and it's a misjudgement case…..he's an Irish language interpreter and a part-time teacher so his licence is essential," he added.
District Judge Anne Marshall acknowledged that the defendant was "quite honest with the police."
"Normally people try to say that they drank much less."
He was "quite cooperative and forthcoming", she said.
Taking into account his plea of guilty, and also the fact that McKeown had no criminal record, she imposed a fine of £250, to be paid within four weeks. He was also disqualified from driving for a period of twelve months.
Sign Up To Our Newsletter