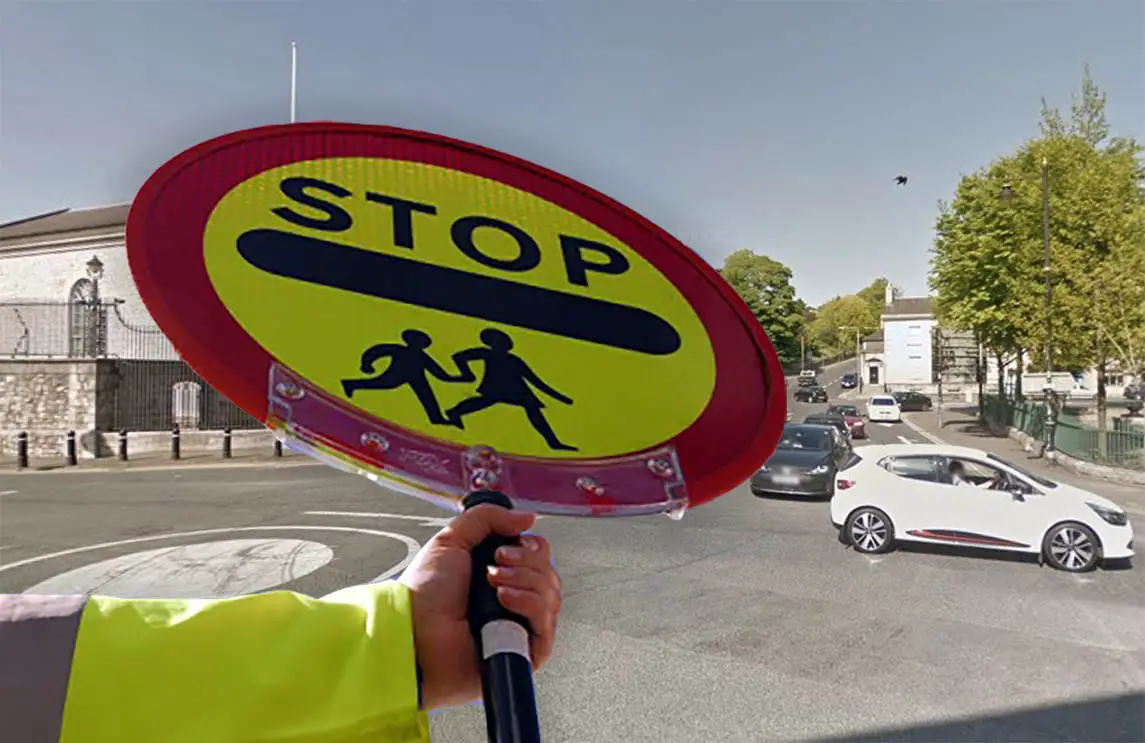 Furious parents staged a mini-protest outside to courthouse in Armagh on Friday over the lack of a lollipop crossing for their children.
Parents have launched a campaign to restore a lollipop person on the Mall – at the Courthouse at the bottom of College Hill.
Armagh I reported on Wednesday night the depth of feeling over the failure to replace a safe manned crossing after the retirement before Hallowe'en of the existing lollipop patrolman.
And now a small band of concerned parents have vowed to continue their protest, which involved walking each child across the road individually, until the situation is resolved.
One of those mother's, Wendy Cooke, spoke to Armagh I.
She said: "Three concerned parents held a small protest this morning and will continue to do so until the matter is resolved.
"Each child from the town school bus will be walked individually across the road, the bus service can have up to 10 children and we will take our time to ensure they are a cross safely.
"If this takes 10 or 15 minutes, and the traffic is at a standstill, so be it!"
Speaking ahead of a planned meeting this morning Ms Cooke said: "The crossing patrolman gave ample notice of his retirement to have a replacement in place.
"We are going to discuss and attack it head on next week – take recordings of the kids crossing the dangerous road, and try to get some councillors, the headmaster, and Education Board representatives down to witness the road crossing."
Armagh I contacted the Education Authority before Hallowe'en when we were made aware of the situation and asked for a response.
We are still awaiting an official response.
Sign Up To Our Newsletter