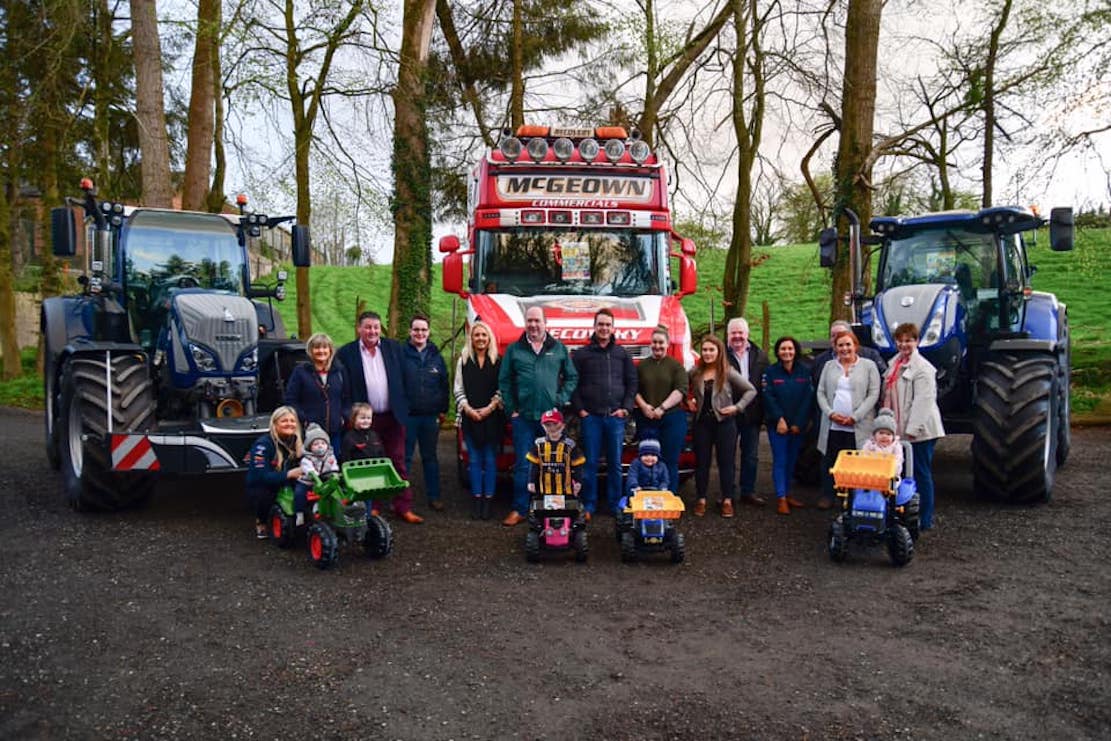 This year marks The Skip Car Tour's 7th annual Orchard Truck Run and fundraising weekend at Basil Sheils in Tassagh.
As always they are raising much needed funds for Marie Curie Cancer Care, Southern Area Hospice and this year have added two new charities; Katie Rose's Journey and Hugs.
They have a fantastic line up for the May bank holiday weekend, starting with the Orchard Truck Run on Saturday, May 25.
The trucks will be leaving Sheils at 3pm and travelling in convoy through the local area. Please have a look at the route map to pick out your viewing point.
The Skip Car Crew will have collectors along the route and also in Keady & Armagh throughout the day so please give donate generously for these great charities.
Sheils' plays host to a super day for all the family with music, food, entertainment and amusements in the park.
Saturday night in the marquee The Skip Car Tour present the lively Raglan at 9pm and at 11pm we see Ireland's top country entertainer, Mike Denver & Band take to the stage.
This is Mike's first performance in Tassagh and his only local festival venue for the summer so don't miss out on what promises to be a fantastic night.
Arrive early, pay at the door and enjoy whilst helping others with your donation.
Sunday, it's the ever popular Hit The Diff Tractor Run. The park opens at Sheils in Tassagh at 1pm and tractors begin to depart at 2.30pm taking in the same route as the trucks (see map).
This is a great opportunity to see some of the most modern tractors in the country and also the beautiful collection of
tractors from yesteryear as the vintage men always turn out in great numbers to support the event.
Back at the Marquee on Sunday in Tassagh, the next generation of tractor men will be having their own Kids Tractor Run on new toy tractors supplied by Fendt and New Holland.
Outside in the park there is a family fun day with something for everyone.
On Sunday the winners will be chosen for The Skip Car colouring competition in which local primary school entrants have been doing their best colouring to be in with a prize. Please note entries must be handed in at the designated desk in the marquee on Sunday.
The famous Duck Race down Tassagh river will take place at 6pm.
And to finish the weekend off finish the Whistlin Donkey's are live on the marquee stage for what promises to an excellent night.
The Skip Car Crew would finally like to sincerely thank everyone for all their help on the lead up to the weekend.
Thanks to the residents of Tassagh and the surrounding areas for accommodating us, ensuring the charities will be able to continue their great work with the money raised over the weekend.
Sign Up To Our Newsletter