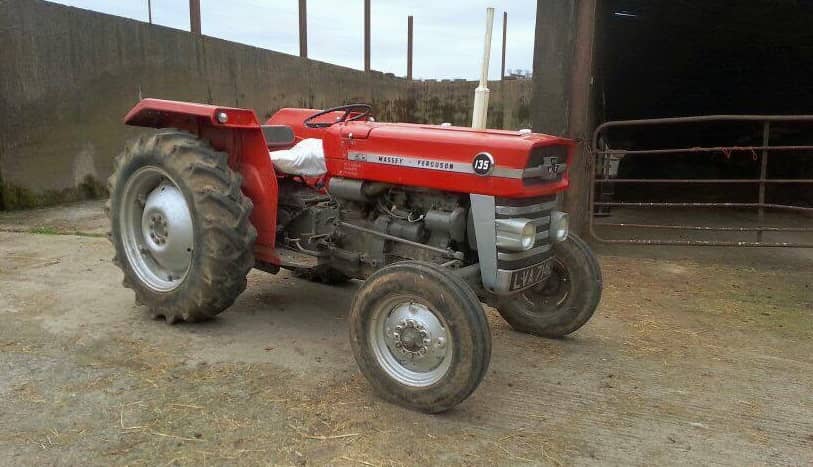 A personalised tractor passed down through several generations of one county Armagh family was stolen last night (Saturday).
The vintage Massey Ferguson 135 was taken from the owner under the cover of darkness in the Edenaveys Road area of Armagh.
The red tractor, with a registration 'LVA 714L', was last seen at the farm around 8pm.
The front right light is smashed and the names of owners 'Joshua and Daniel Black' are printed on one side with 'Gareth Black' printed on the opposite side of the bonnet, close to the steering wheel.
Joshua Black, speaking to Armagh I, is desperate for the tractor's return and has pleaded with anyone with information to contact him or the police.
He said: "This is a treasured tractor within our family; it has been passed through the generations from my great grandfather and down to my father."
If you have any information please contact police in Armagh on 101 or alternatively, Joshua directly on ‭07598 697794.
Please help by sharing this appeal.
Read more news:
Boy, 5, remains in critical condition after being struck by car on Thursday
Co Armagh woman's brilliant cover of James Arthur's 'Say You Won't Let Go'
Death of boy, 11, may have died because of lack of senior A&E staff
Cattle, including eleven bulls, stolen in two south Armagh farm thefts
Child fighting for his life after being struck by car in residential area
Accidents, chaos and cars left stranded as snow hits Armagh with vengeance
Police swoop to recover stolen lorries and digger on Co Armagh property
Diner at Co Armagh Indian restaurant tips £1,000 for £79 meal
Handball star awakes from coma two weeks after Crossmaglen hit-and-run
Become a member
Support local, independent businesses by becoming an independent member.
Become a member