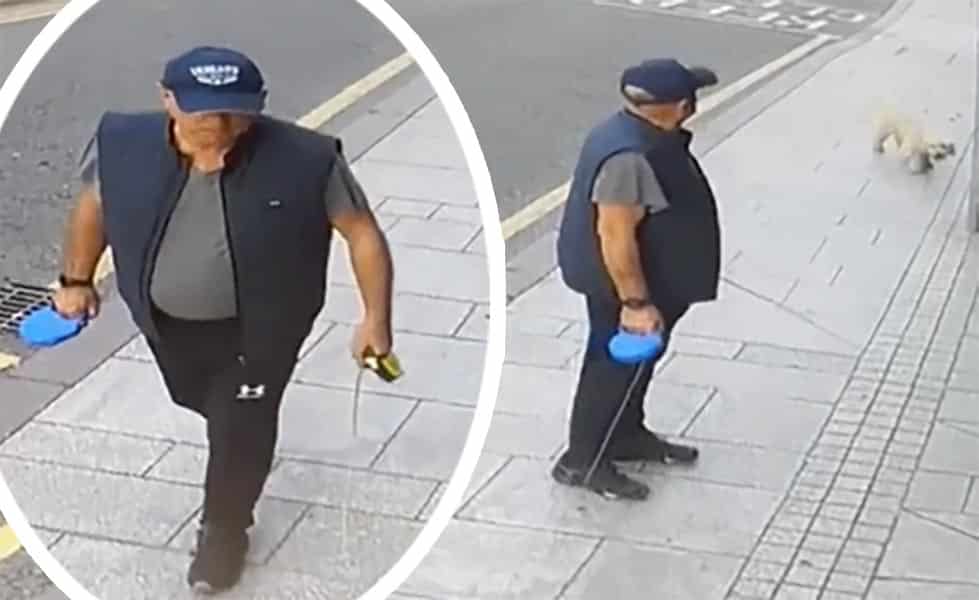 An Armagh resident has hit out at a man who failed to clean up after his dog went to the toilet right outside a shop he works in on Monday morning.
The resident told Armagh I he was left so infuriated by yet another incident of dog fouling that he reached out to this publication in a bid to shine a light on the issue which is now "out of control".
"I live on The Mall here in Armagh and it infuriates me the amount of dog faeces there is lying about this town, it's a plague" he said.
"Council talk about these enforcement officers but I haven't seen one in over 18 months living on The Mall and yet I'm stepping over dog poo every day.
"On Monday morning, when I came to work, it was lying out on the pavement at the front of the shop and I said to myself 'I'm going to see who this was on the CCTV' and there it was, a fella, at 6.15am, who was actually pulling his dog along while it was going to the toilet, the poor thing.
"I'm not blaming the dog; it's the irresponsible owners and I'm sick of it. Something has to be done, this has to be highlighted because there is absolutely no sign of it stopping.
"I am a dog owner myself. I walk along the Mall three times a day and every time I'm going out with two bags in my hand and every time she does something, it's lifted. It's not difficult, there are public bins down there, the stuff can be put in those bins."
The resident has demanded the enforcement officers, currently employed by Council, to come to Armagh city centre where "they would make a killing".
"Where are these enforcement officers? It's not right I have to come – or any other business owner – has to come in at 8.30 in the morning and have to take a bucket to the public pavement in case it's walked through into the building. It's not right! My boss was out there with a bucket and brush washing it off the pavement this morning."
This is an issue we highlighted in a recent newsletter – check it out here. As always, let us know your thoughts on the issues affecting where you live.
Sign Up To Our Newsletter