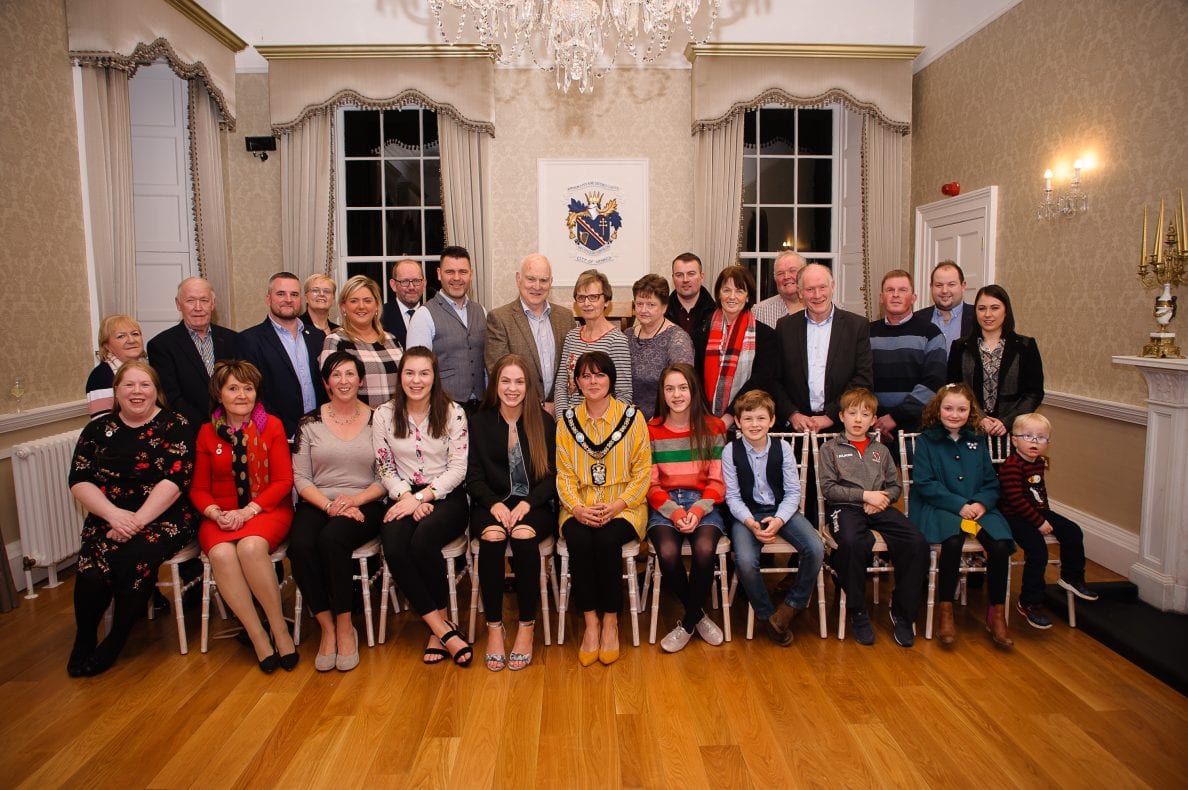 An Armagh-based fundraising support group have been recognised for their significant contribution to volunteering for local children's charity, Cancer Fund for Children.
A special reception has been hosted by the Lord Mayor Julie Flaherty in the Palace Stables.
Karen Brown and Doris Hamilton, from Markethill, who head up Cancer Fund for Children's Armagh Support Group, were among the charity's volunteers who, last year, were honoured with the Queen's Award for Voluntary Service – the MBE for voluntary groups in the UK.
The Lord Mayor's reception was an opportunity to celebrate Karen and Doris's prestigious achievement, the impact their fundraising has made to young people living with cancer and to thank the local community who have supported the group over the years.
Armagh Support Group was founded by Karen's mum Celia Bodel in 1994 following the loss of her son, and Karen's brother, Graeme, who died of cancer aged just 15.
Over the last 25 years the group has raised a staggering £311,000 to help Cancer Fund for Children provide free therapeutic short breaks as well as practical, financial and emotional support to families coming to terms with the devastating impact of a childhood cancer diagnosis.
As well as their remarkable fundraising, Karen and Doris are passionate about raising awareness and the two friends have been dedicated ambassadors, representing Cancer Fund for Children throughout Armagh.
Karen has experienced the charity's support first hand when her son Tom was diagnosed with cancer in 2015.
Speaking at the reception, she said: "I would like to thank the Lord Mayor, Julie Flaherty, for hosting this special reception for us. It was a lovely evening and gave us the chance to thank some of our wonderful supporters."
Not wanting to rest on their laurels, Karen and Doris have a busy year of fundraising planned.
First up is the annual Winter Woolly Walk on Saturday, February 23, in Gosford Forest Park.  This is followed by a Cookery Demonstration with Paula McIntyre on Friday, March 1, in the GLM Hall Mountnorris. Tickets are just £7 and includes a light super.  For further information contact Karen Brown on 077 9316 0619 or Doris Hamilton on 075 2317 1412.
Sign Up To Our Newsletter