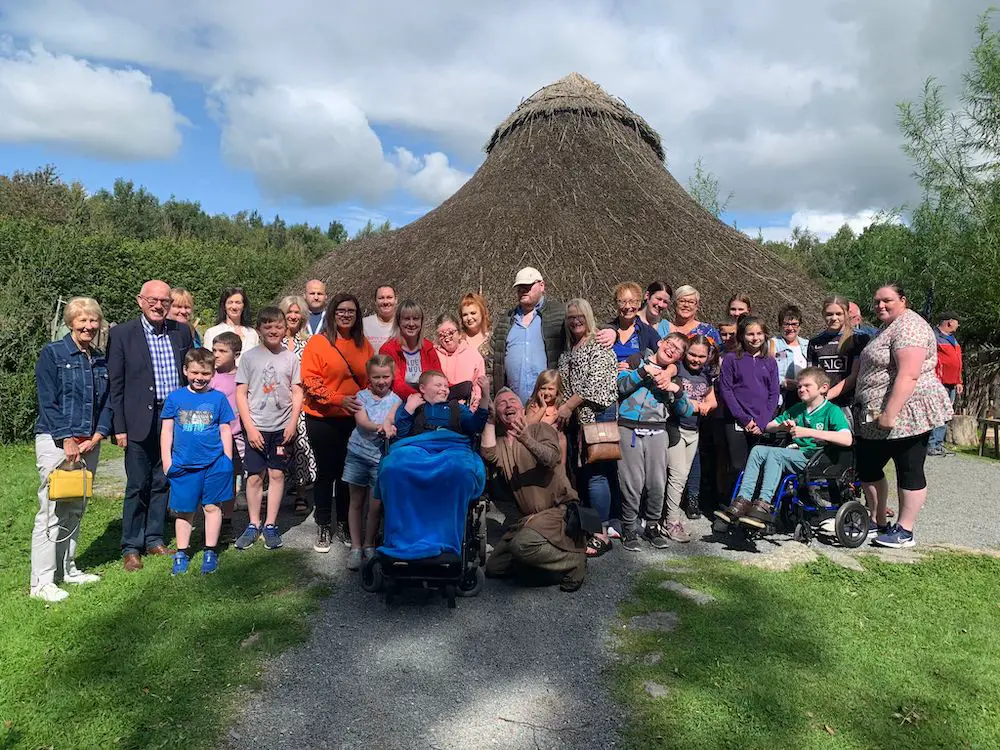 The Southern Health and Social Care Trust is celebrating 30 years of its successful Oaklands Short Breaks Unit in Armagh.  
Staff, service users, carers and families marked this special occasion at a recent event held at the Navan Centre in Armagh. 
Oaklands Short Breaks Unit opened in 1993 to offer residential breaks for children and young people with complex disabilities from across the Southern Trust area.
Welcoming their visitors, Unit Manager Lucia McKee thanked everyone for coming to celebrate 30 years of Oaklands. Oaklands currently provides regular short breaks for 16 children and young people with a disability. As the unit employs both learning disability and children's nurses, specialist nursing care can be provided if required. 
Oaklands allows parents and carers to have much needed overnight short breaks, knowing that their child/young person is being looked after in a warm, caring and professional environment. This gives parents/carers time to recharge and spend quality time with siblings.
Oaklands cares for 2-3 children/young people per night, depending on their needs. It provides a 'home from home' atmosphere for the children and young people, giving them opportunities for social interaction, stimulation and helps them improve their independence. 
Paying tribute to the service, Colm McCafferty, Interim Director of Children and Young People's Services for the Southern Trust said: "I am delighted to be here celebrating such a fantastic milestone in Oaklands history. It is a pleasure to meet with staff, parents and children both past and present. It is a pleasure to hear and see how much the service is valued and the impact it makes on the lives of the families who use the Unit. 
"It is also great to hear of the genuine affection for the staff and how much they do for the children and their families to make Oaklands a home from home. 
This milestone is a testament to the excellent work carried out here by all the team at Oaklands Short Breaks Unit."
Attendees enjoyed warrior school, face painting, a photo booth, and crafts followed by refreshments and reminiscing with everyone past and current service users and their families.
Sign Up To Our Newsletter