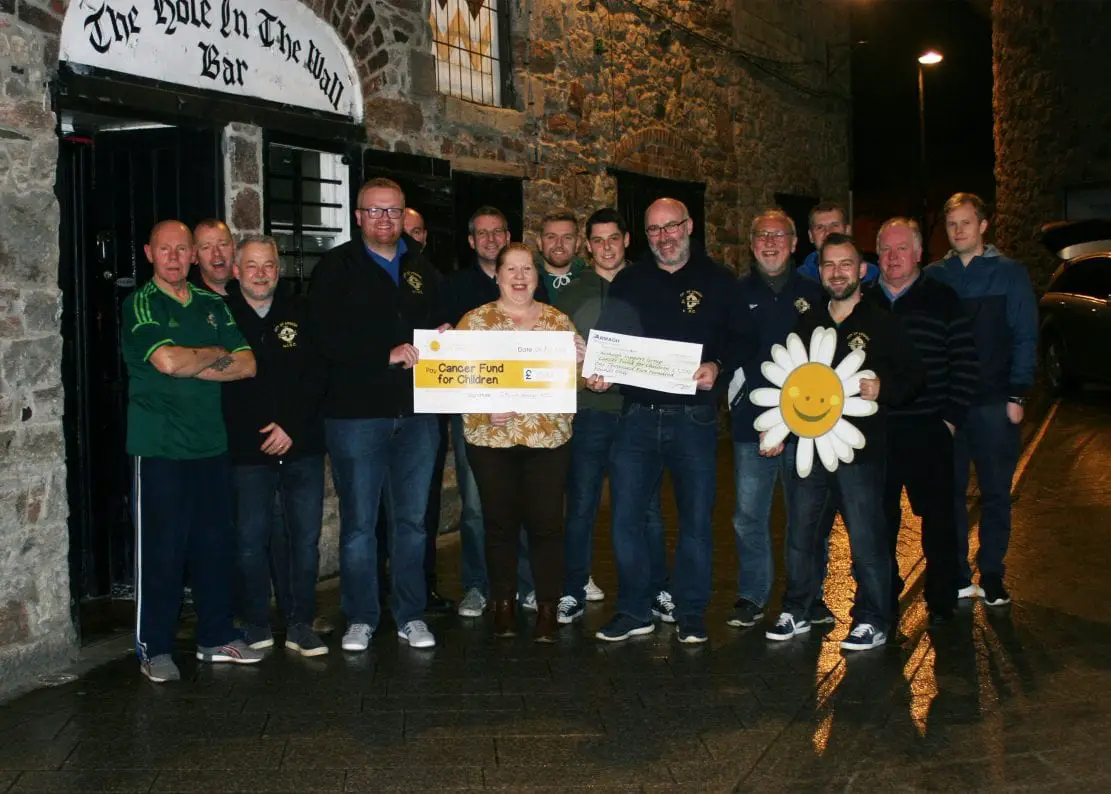 The kind-hearted City of Armagh Northern Ireland Supporters Club has been doing its bit for a children's cancer charity in support of a long-standing member's family, whose son is battling the illness.
They have presented a cheque for £1500 as their Annual Charity donation to Karen Brown, on behalf of the Armagh Support Group of the Northern Ireland Cancer Fund for Children.
It was chosen to support their long-standing member Barry Brown and his family as their son Tom bravely battles the illness.
This year's fundraiser was the hugely successful annual Christmas quiz which took place as always at the Hole in the Wall Bar.
The Armagh Support Group will be able to use the money to support families in the Armagh area with trips to the Daisy Lodge facility, just outside Newcastle, and with much needed support and advice when required.
Karen said: "As I know from personal experience a cancer diagnosis and treatment can have a devastating impact on the whole family.
"That is why Cancer Fund for Children exists – to provide practical and emotional support so that families don't have to face cancer alone.
"We are so grateful to the City of Armagh Northern Ireland Supporters Club for their kind donation."
Club chairman Stuart Crozier added: "Our club has a long standing tradition of charity donations over the years with a special focus on local charities and supporting our members and their families when they need us.
"Barry, Karen and young Tom know we are right behind them in their fight!"
Sign Up To Our Newsletter