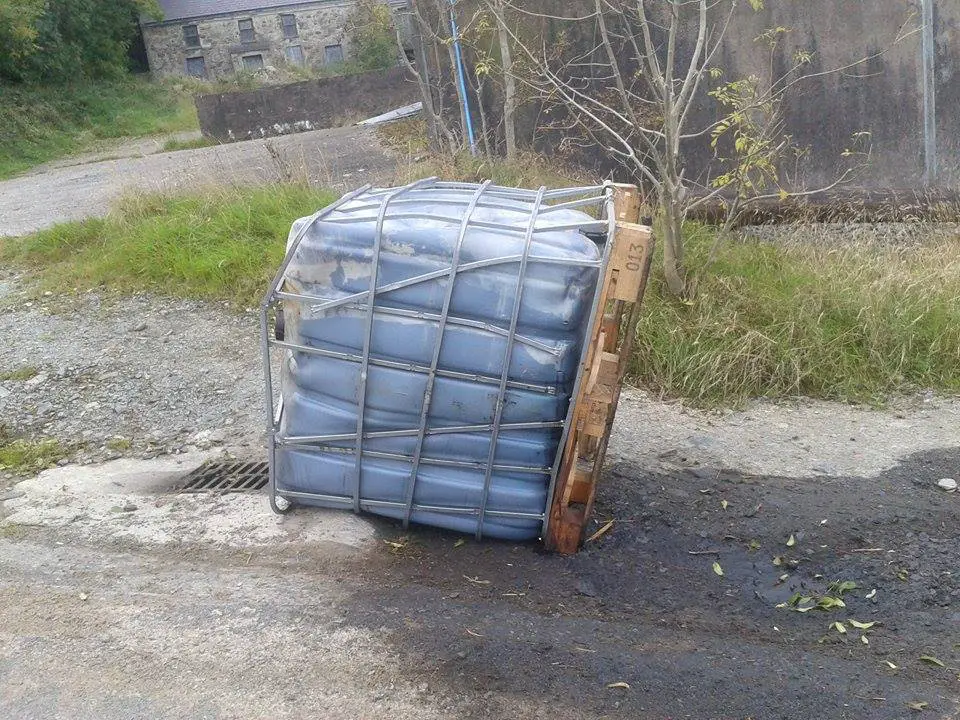 Twelve fuel laundering plants – the majority of them in south Armagh – were dismantled during the past financial year.
And £1.6 million in criminal assets has also been confiscated as part of the ongoing multi-agency operation to combat crime in Northern Ireland.
Combatting organised crime requires partnership working across law enforcement agencies and support from the entire community.
And that was the message from Justice Minister Claire Sugden as she launched the 2016 Organised Crime Task Force Annual Report and Threat Assessment.
In Northern Ireland, HMRC is responsible for investigating crime relating to oils fraud, tobacco fraud and tax evasion.
The report reveals that, in the 12 month period ending March 31, 2016 HMRC Fraud Investigation Service (NI) achieved 51 positive charging decisions from cases submitted to the PPS and 44 convictions at court.
Illicit diesel was estimated to make up 8% of the market share of diesel in Northern Ireland by the end of March 2014, costing the taxpayer around £50 million each year in lost taxes.
There has been a significant reduction in the fraud since 2002-03 when the illicit diesel market share was estimated at 26%
During the event in Newforge Country Club, the Minister thanked law enforcement agencies for their commitment to tackling organised crime in Northern Ireland and encouraged members of the public to play their part in identifying and reporting crime.
Chair of the Organised Crime Taskforce, Minister Sugden said: "Organised crime does not operate in a vacuum. It has an adverse impact on local communities and society as a whole.  It affects our economy, our public services and our living spaces.
"Criminals profit at the expense of the community through drug dealing, human trafficking, cyber crime, extortion and other forms of organised crime. The Organised Crime Task Force works to confront these criminals through strong multi-agency partnership. There has been significant progress throughout the year and I commend all those involved."
The report launched this morning details case studies and how the organisations are working together and the successes which have been achieved.
Some of the key successes of the OCTF during 2015/16 include the dismantling of 28 organised crime groups, over £11 million of drugs seized, the confiscation of £1.6 million of criminal assets, the dismantling of 12 fuel laundering plants; and the recovery of 59 potential victims of human trafficking.
It includes case studies into the activities, including last September, when HMRC Officers with the support of PSNI conducted searches at two premises in Armagh as part of a £5.5 million fraud and money laundering investigation linked to the export of vehicles from the UK to the Republic of Ireland.
Three arrests were made, one in Northern Ireland and two in the Birmingham area.
During the search of an Armagh premises HMRC Officers uncovered almost one million American Legend cigarettes. The cigarettes, produced by Imperial Tobacco for the Nigerian market were seized by HMRC.
The details behind Operation Cateau are also revealed, a multi-agency investigation into potential human trafficking for labour exploitation at a business in the agricultural industry in the south Armagh area.
This investigation is led by PSNI HTU and involves GLA, HMRC, DAERA and the H&S Executive.
Sixteen potential victims of human trafficking were rescued in July last year, seven searches took place, one suspect has been arrested and charged with a Gangmaster offence. That investigation is ongoing.
Minister Sugden said: "It is important to remember that the police and other law enforcement agencies need support from the general public – we all have a role to play. I would ask people to think twice about what they might consider to be harmless activity.
"Purchasing counterfeit goods such as perfume, handbags or DVDs or indeed illegal fuel is not a victimless crime. This often funds more serious criminal activity and causes loss of revenue which could otherwise be used for public services.
"I would also encourage members of the public to report any suspicions of organised crime immediately to the PSNI or the charity Crimestoppers on 0800 555 111."
PSNI Deputy Chief Constable Drew Harris added: "The Organised Crime Taskforce is a component part of our response to tackling organised crime across the island of Ireland and further afield.
"This year's Annual Report recognises the contribution and significant successes of the law enforcement agencies over the past 12 months.
"Whether it is tracking illegal drugs, rescuing victims of human trafficking, seizing laundered fuel or tacking cyber-crime or dealing with high value fraud, the joined-up approach to dealing with serious criminality ensures that together, we are helping to 'Keep People Safe."
Picture: A pod of waste from illegal fuel laundering dumped in south Armagh in October.
Read more news:
£3.3 million committed to tackle potholes on roads in Southern Division
Sign Up To Our Newsletter