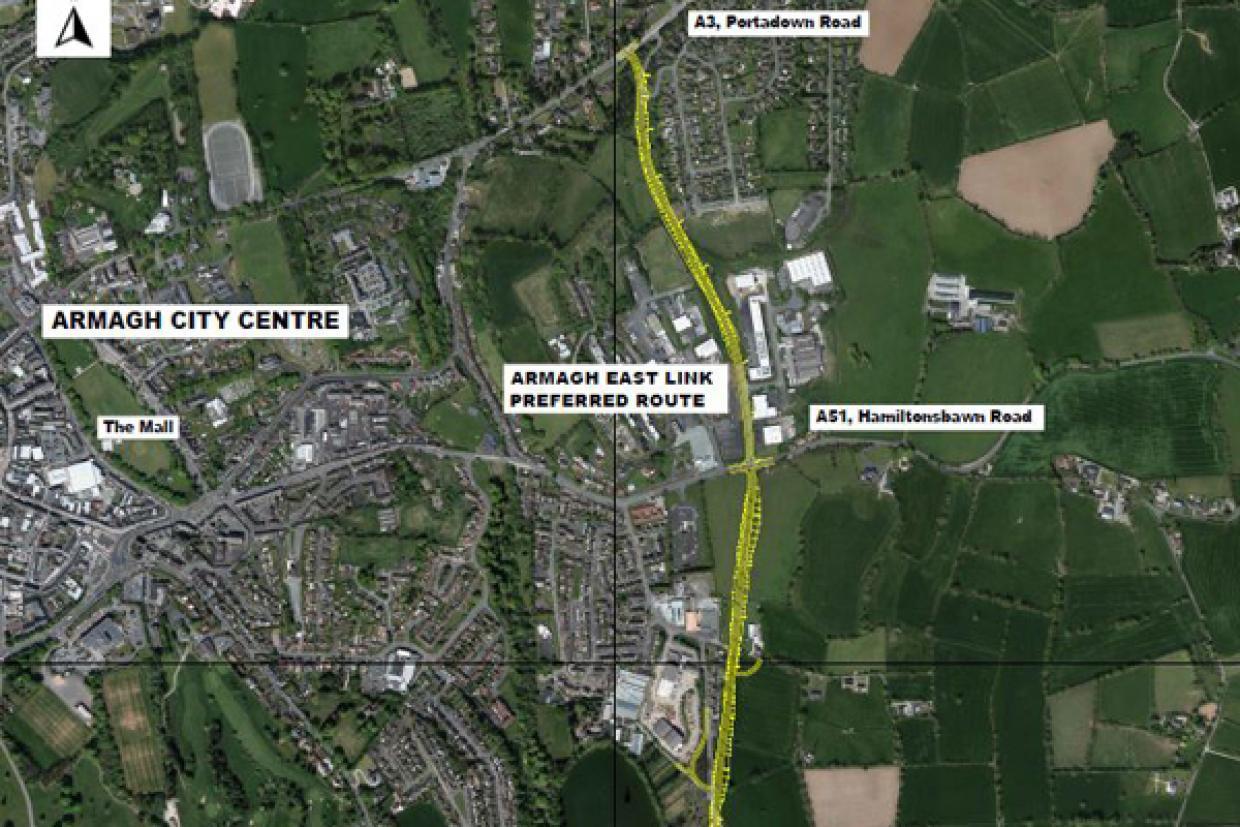 The new infrastructure minister has been probed by a city MLA for an update on the future of the link road projects in Armagh.
Nichola Mallon says she will look to identify her preferred option for a link road in the city ahead of issuing a draft plan later this year.
Currently the two options on the table are the north/west and east link roads.
The Department for Infrastructure last year – August 2019 – confirmed that the East Link was the preferred route.
This route encompasses a new link road on the east side of the city of Armagh, connecting the A3 Portadown Road and the A28 Markethill Road with the objective of improving road safety and relieving congestion in Armagh city centre.
Newry and Armagh MLA Cathal Boylan confirmed that Ms Mallon is currently identifying her "preferred options and priorities" before she publishes any draft plan for the Armagh Link Roads.
The Sinn Féin MLA, commenting after that he had asked the Minister for an update on the proposed plans for the (i) Armagh North and West Link; and (ii) Armagh East Link roads, said: "The Minister Nichola Mallon responding to my request for an update stated that the development for the Armagh North and West Link currently involves environmental, economic and engineering assessments with the objective of identifying a preferred route for the scheme.
"A preferred route for the A28 Armagh East Link has been identified and was published in August 2019.
"The Minister informed me that the Department for Infrastructure (DfI) is currently developing proposals for a new Regional Strategic Transport Network Transport Plan (RSTNTP) which will set out the priorities for future development of the main road and rail networks.
The Roads Minister also stated that once she has identified her preferred options and priorities, she will issue a draft plan for public consultation.
Concluding the Sinn Féin MLA said: "It is vital that we see the urgent progression of the Armagh North-West and East Link Roads."
Sign Up To Our Newsletter