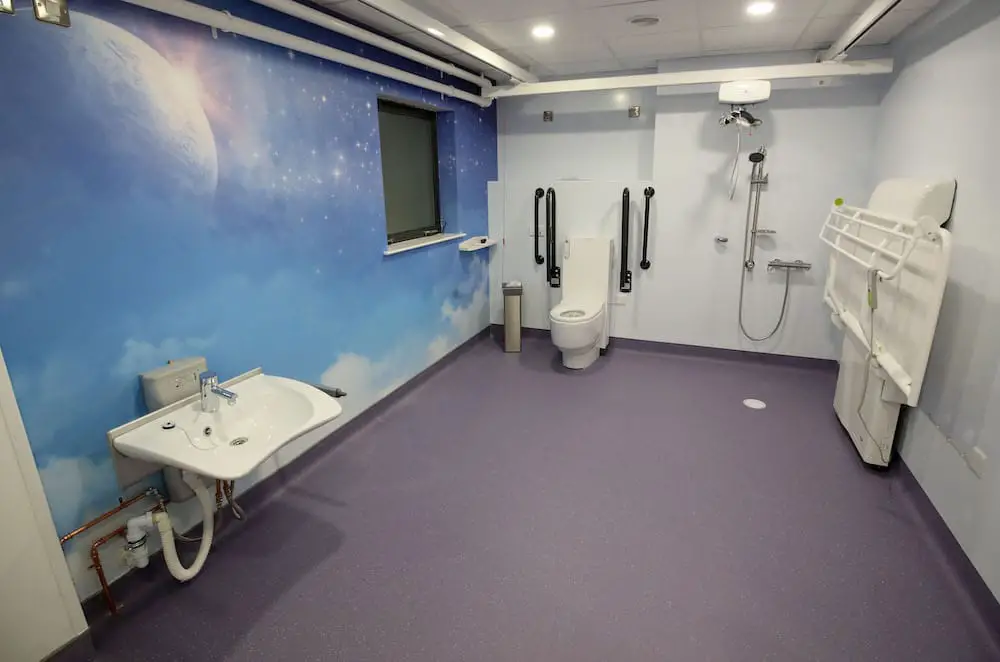 Armagh Observatory and Planetarium (AOP) has underlined its commitment to being a 'space' for everyone by opening its new Changing Places facility.
Despite work already underway on a major new refurbishment at the Planetarium, staff were keen to incorporate the new facility into the works after being contacted by a member of the public.
AOP Education and Outreach Manager, Sinead Mackle said: "A mother reached out to us on social media to explain how she would love to visit the Observatory and Planetarium but was unable to do so as her daughter required the use of a Changing Places facility.
"The building is quite old, and it did take some creative thinking from the team to be able to facilitate the request, but we are delighted with how the facility has turned out.
"Armagh Observatory and Planetarium is for everyone and, despite lockdown, we were determined to make this request a reality. It just shows how one person's voice can have a positive impact on many people, and we look forward to being able to welcome more people to Armagh as a result of this facility."
Changing Places are designed so that they are completely accessible with enough space and equipment for people who are not able to use the toilet independently. They must be an extra facility, in addition to the accessible toilets for independent use.
The new facility at Armagh has been completed to full Changing Places specification and includes a toilet with clearance space on each side for assistance, a changing bench, a hoist, an adjustable sink and shower facility.
It has been provided through funding from Department for Communities.
Armagh Observatory and Planetarium will close from December 26 for six weeks in line with the new Covid-19 regulations. If you have booked tickets during this time you can apply for a refund.
Meanwhile the popular outdoor family event, Space Lights continues until Wednesday December 23. Visit www.armagh.space to book your tickets.
Sign Up To Our Newsletter