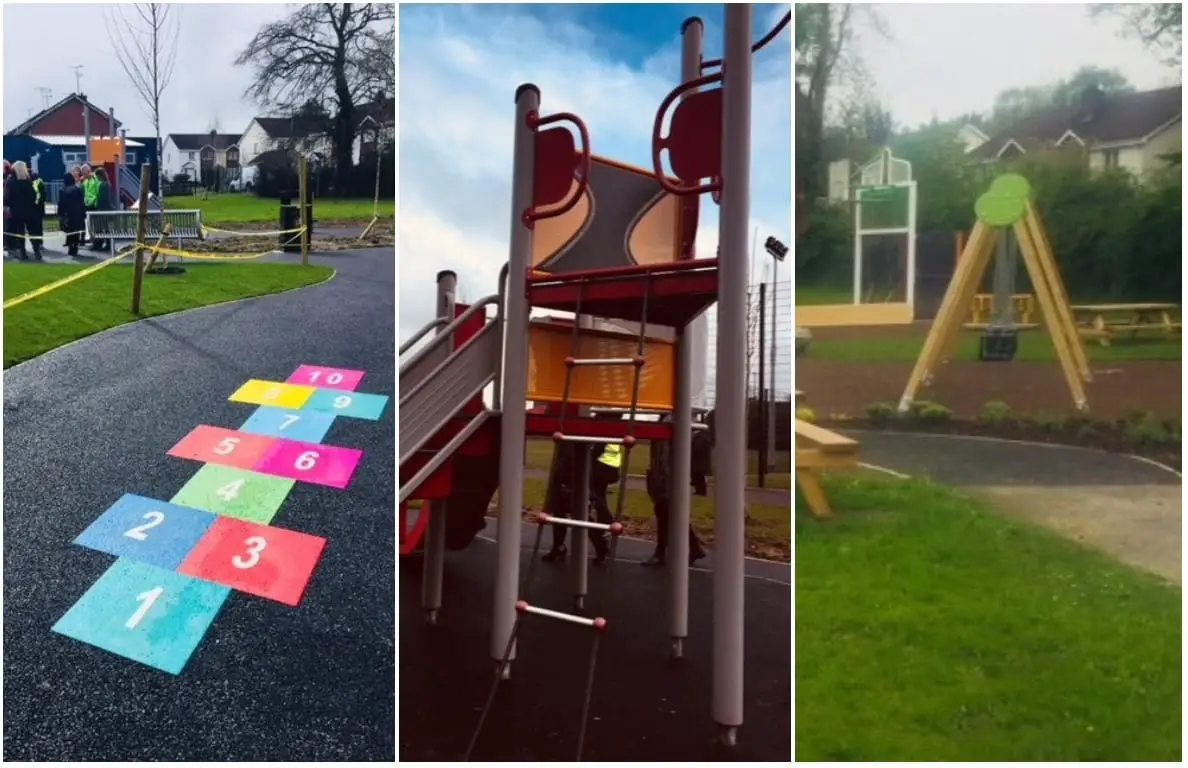 A new £300,000 lottery-funded walking trail will officially open in Benburb this weekend.
The new 'Walk to Fitness Trail' at Benburb Playing Fields will be unveiled later today (Saturday) – a project delivered by Benburb & District Community Association.
The project received £308,103 initial funding from Space & Place towards the new facility, and is set to transform community life in the area.
The vital new facility includes a walking trail, as well as a playground, social hubs, a nature trail, grow wild area, picnic facilities and a basketball space.
Benburb and District Community Association, working in partnership with Mid Ulster Council, also used their Space & Place funding to erect fencing around the existing football pitch and crucially have installed flood lighting meaning that the facility can be enjoyed by local people year-round helping to reduce social isolation, particularly over the winter months.
We're delighted to be going to Benburb tomorrow for the launch of @BenburbDCA 's 'Walk to Fitness Trail' funded through @spaceplaceni by @BIGNIonline thanks to #NationalLottery players! It includes a playground, nature trail, grow wild area, picnic facilities and more! #FunDay pic.twitter.com/XHtjLPlQkA

— Space & Place (@spaceplaceni) June 8, 2018
Sign Up To Our Newsletter