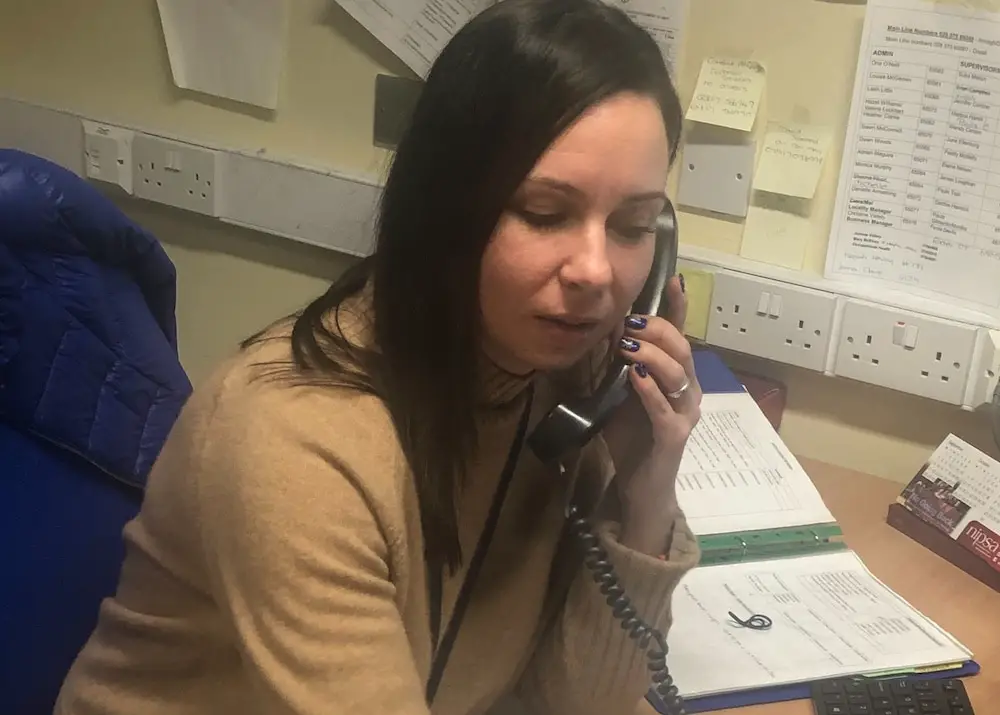 As we all know, care in the home is a 365-day-a-year role, and Christmas Day is no exception, which is why Neimante Katinaite's role as shift manager in the Domiciliary Care Out of Hours team is vital.
Neimante is giving up most of her Christmas Day to assist her team, who in turn are helping out our more vulnerable in society this Christmas.
Have you worked Christmas day before? (If so what has it been like or if not what are expecting?)
"I have worked as a Domiciliary Care worker in previous years but this will be my first Christmas Day as a Shift Manager on the Domiciliary Care Out of Hours. It's never easy leaving your family on Christmas Day, but knowing that I am going to help my colleagues Domiciliary Care Workers and service users helps make it feel more special."
Obviously, Christmas Day is going to be very different for many of the patients, how are you going to keep spirits high this year?
"We try to remain positive and be a listening ear for the service user when they phone. To our domiciliary care worker colleagues, we will thank them when they phone in as they also have been working through a very difficult year."
Describe how it has been working through the pandemic?
"Working through the pandemic has been difficult. We are trying to be supportive to each other. Every day is different. We are all in it together. We have good days and bad but will get through it, we just want everyone to follow the government guidance and try our best to stay safe."
It what has been a difficult year, are there any positives which you have been able to take from it?
"All last year was difficult for all of us. For myself, I definitely learned to appreciate more of what I have. I have learned to enjoy simple things. I have also learned to embrace the team in which I work in and acknowledge that we all have a role to play in the working of the Trust."
How do you feel about the reaction from members of the public to the work you have done?
"I am not sure if many members of the public know about Domiciliary Care Out of Hours Team. We work every day of the year I can only state from all Domiciliary Care Out of Hours Team that we always do our best."
What are your plans for Christmas, how will you be celebrating this year?
"I am very thankful for being able to spend Christmas with my family, before I come into work. I am wishing you all the same!"
Sign Up To Our Newsletter