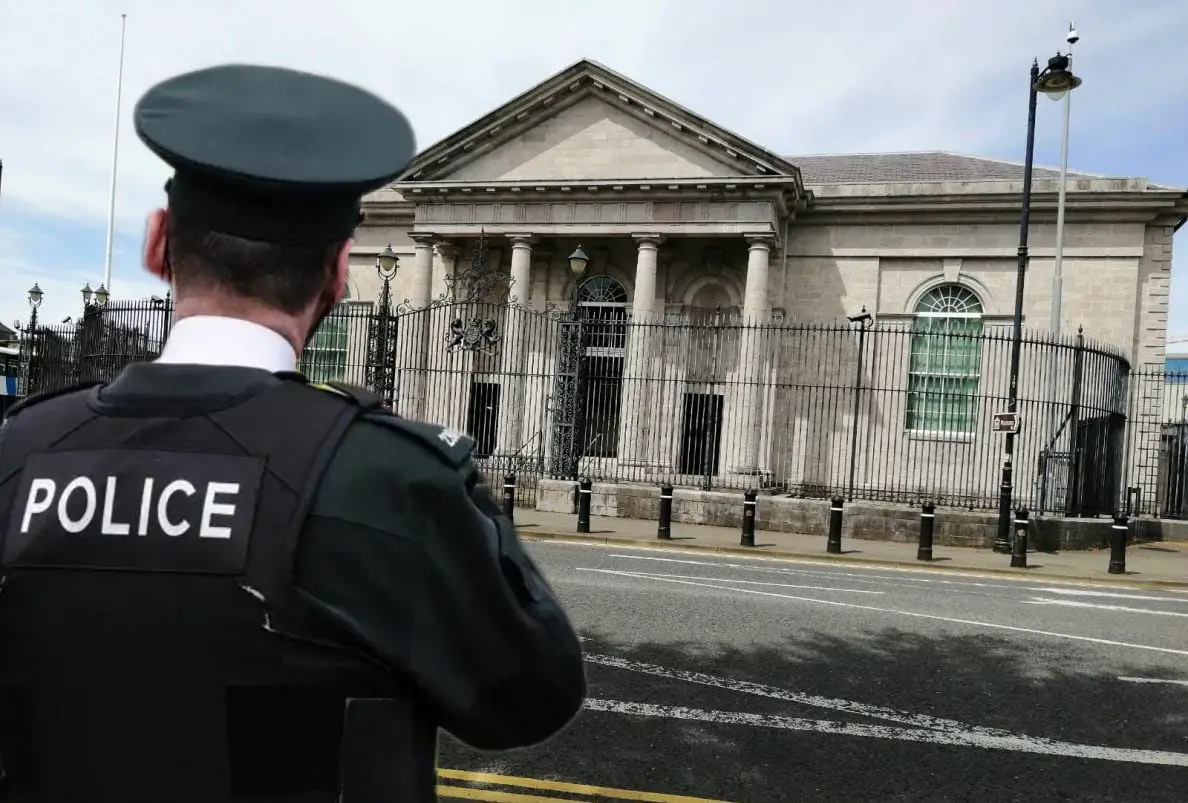 A man who assaulted his partner in a "nasty, violent incident" was reported to police after his mother heard her crying in the background during a phone call.
Samuel Nesbitt (25), of Tandragee Street, Richhill, appeared on Tuesday at Armagh Magistrates' Court, sitting in Newry, from his solicitor's office.
He had previously pleaded guilty to one charge of common assault on October 24, 2021 and another of assault occasioning actual bodily harm on October 20, 2021.
The prosecution outlined how police were called to an address in Richhill after the defendant's mother said she could hear her son's girlfriend crying in the background during a phone call.
When police arrived, the defendant opened the door, covered in blood around his ears, arms and hands.
He was intoxicated, slurring his words, unsteady on his feet and was aggressive to police.
He was taken into the living room while his partner was spoken to in the kitchen.
She told police he had been manhandling her since he came home from work, grabbing her and pushing her around.
She was not injured during the alteration but said she was frightened of him.
It emerged that the blood on the defendant was his own and had resulted from a cut on his hand.
During further police enquiries, the injured party disclosed that four days previously she had been bitten on the face by the defendant.
Defence solicitor John McAtamney said his client had apologised profusely and was remorseful.
He said he had had alcohol issues and that he and his partner were now separated.
Barrister Joel Lindsay said Nesbitt had been assessed as being bipolar and "was seeking all the help he could get".
Deputy District Judge Prenter said it was a "nasty, violent incident" which met the custody threshold.
However, he said that having considered character references, that there had been no offences since and the incidents happened over a short period of time he was minded to impose a Probation Order.
"That is not to diminish the offending in any way," he said. "In fact, quite the opposite. One of he roles of the court is to try and prevent further offending  of this nature which is nasty, vindictive and violent against a partner in a domestic setting."
He imposed a two-year Probation Order on both charges, with a number of conditions.
Sign Up To Our Newsletter