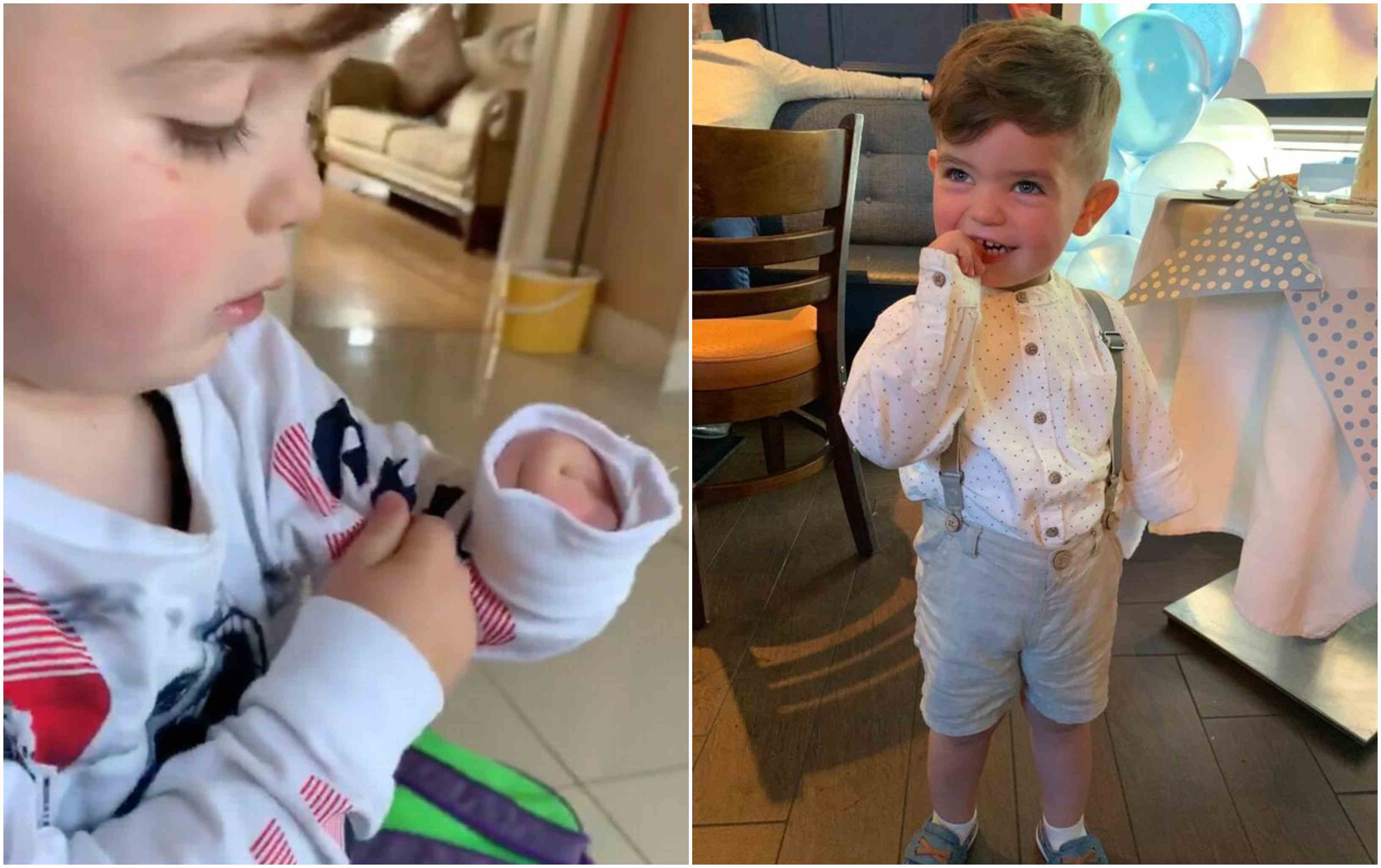 A Co. Armagh mum says she is "heartbroken" after her two-year-old child was subjected to horrible playground abuse over the fact he has only one arm.
Megan Watson said she was angry and hurt and asked parents to educate their children that "it is okay to be different".
Hunter Beeton never saw himself as different – until other children started poking fun.
"To the parents of the kids that pointed and laughed at my two-year-old son and told him he was going to get laughed at school. This is reality of people not educating their children that it's ok to be different," mum Megan posted.
Alongside the post was videos which showed two-year-old Hunter tell his mother that he wanted to hide his arm and that he wanted two hands.
Heartbroken by the ordeal Megan said she had hoped that due to Hunter's age, he would take no notice, but the alert youngster registered the comments.
"I do my best in telling my son how amazing he is and how he's perfectly fine the way he is, and that he's so special, he didn't need two hands, he only needed one," she wrote.
"And I'm not going to let someone else's kids ruin that for him, or make him feel sad or that he's any different."
Questioning this behaviour towards her child, she added: "I welcome questions open-heartedly but what I do not appreciate is the stares, laughs, pointing and the rude remarks.
"I'm not doing this post for sympathy as I know I'm blessed to have such an amazing son who is so very capable, strong, determined, clever, funny, cheeky – the list goes on.
"But simply to remind you all to educate your children that everyone is different in all different kinds of ways. And that it is ok to ask questions but it's not ok to make fun of someone because of how they look or they act. The world would be a better place if we all followed this."
Sign Up To Our Newsletter