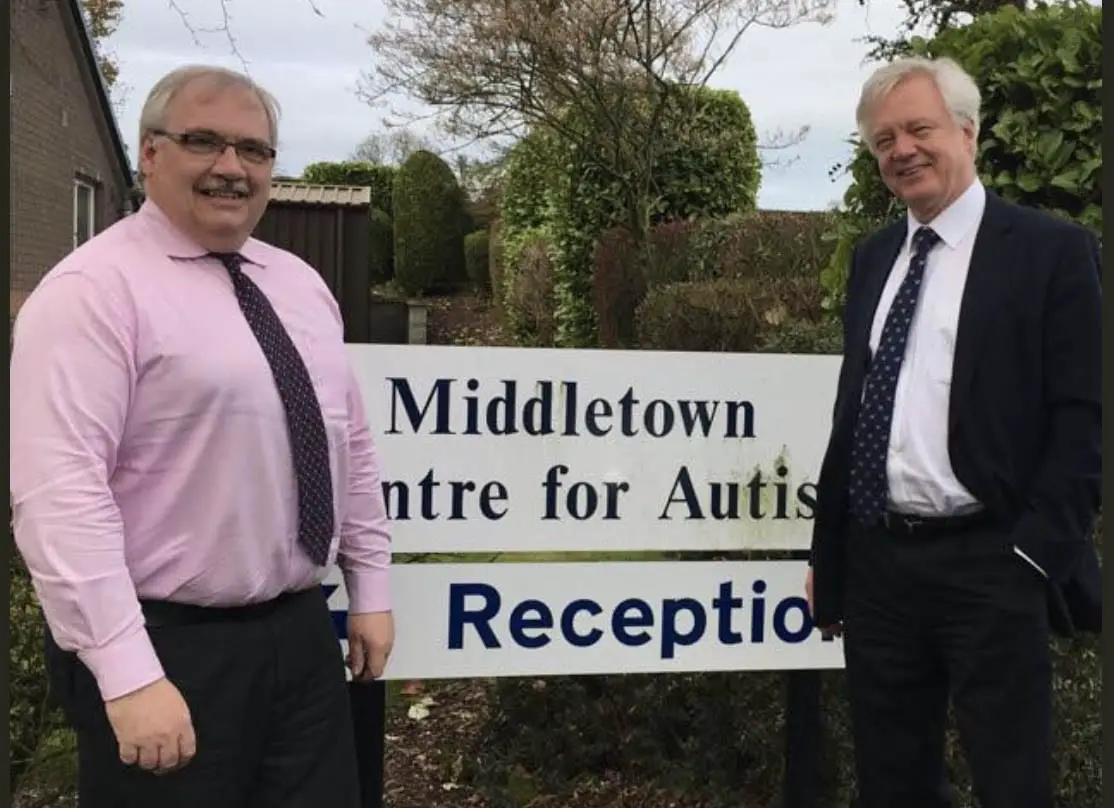 An MP – and Brexit secretary – has apologised for turning up at the Irish border in Middletown unannounced.
Conservative MP David Davis turned up in Middletown earlier this week without notifying any Northern Ireland politician.
It was his first official visit to the border region.
Sinn Fein asked whether Mr Davis had breached ministerial code by failing to notify Mickey Brady – MP to the area – in advance.
David Davis visits the Border but avoids meeting me as local M.P. Obviously afraid to face the truth about Brexit. https://t.co/2Qj02fk6vA

— Mickey Brady MP (@MickeyBradySF) April 23, 2018
The Department for Exiting the European Union said not informing the Newry and Armagh MP was "an administrative oversight for which we are happy to apologise".
SDLP leader Mark Durkan described the visit as an "empty exercise".
"This was all done just to eliminate an an obvious point of criticism and, of course, it was done so there was no actual engagement," Mr Durkan told the BBC's Nolan Show.
Sign Up To Our Newsletter