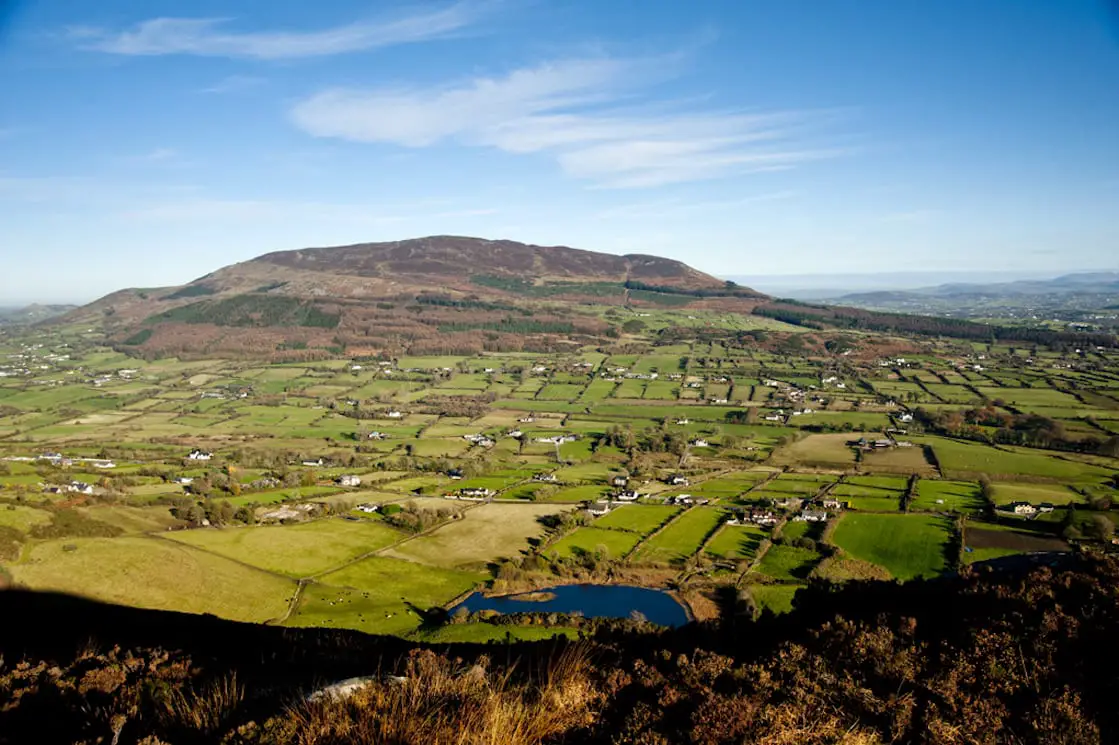 Cross-party support will be sought for a notice of motion calling for a united front in opposing any attempt to dispose of radioactive waste in the borough.
Sinn Fein intended to table the motion at the next full meeting of Armagh City, Banbridge and Craigavon Borough Council.
Parts of South Armagh – falling within the ABC Council area – and the wider Mournes area were being considered as a possible dumping ground for nuclear and chemical waste.
But as reported earlier this week, the political stalemate at Stormont has meant the government-owned company tasked with finding sites cannot progress with plans in Northern Ireland.
Sinn Féin MLA Cathal Boylan, the party's Energy, Environment and Climate Change, said: "I welcome that earlier British government plans to use parts of counties Armagh and Down as sites to dispose of nuclear waste have now been ruled out," said the Newry/Armagh MLA."
And he added: "People in areas such as Keady, Derrynoose and elsewhere will not tolerate the use of their areas for dumping chemical and nuclear waste in their communities.
"The fact the British government considered these proposals shows once again the complete and total disregard they have for the north of Ireland and its people."
Now the party is planning to table its motion before council and will be asking all parties to give their backing.
Sinn Féin Group Leader Darren McNally – who will sponsor the motion – said: "We are gravely concerned that surveys have recently been carried out in parts of our borough by a British Government owned company (Radio Active Waste Management) into potential sites for the disposal of nuclear waste.
"We are unequivocally opposed to any potential geological disposal facilities and any further surveys in the Armagh, Banbridge and Craigavon council area on this issue.
"We will ask the Chief Executive to write to the UK Secretary of State and the minister for Business, Environment and Industry outlining our concerns and opposition."
Meanwhile, councillor Pete Byrne welcomed a cross party motion in Newry which rejected the Ring of Gullion hosting a nuclear disposal facility last night (Wednesday).
Byrne said: "Since this story broke, there has been widespread alarm particularly on social media. I have received messages from people who are rightly concerned that this was even being considered.
"I want to reassure people that this will never happen and the Ring of Gullion and wider district has been ruled out as a site.
"A motion has since been brought to Newry, Mourne and Down District Council, proposed by my colleague SDLP Councillor John Trainor and supported unanimously by all parties, stating that our Council does not consent and will never consent to hosting a so-called 'Geological' Disposal Facility.'
"For years, Former MP for South Down Margaret Ritchie has campaigned vigorously against the British Nuclear Energy Programme.
"Since the Tories came into power in 2010, the government has forged ahead with its programme regardless of its unsustainability and the embarrassment of one of its current plants, Sellafield.
"This plant was recklessly placed on a geological fault line and continues to discharge radioactive material into the Irish Sea damaging delicate marine ecosystems."
Adding: "Our Council recognises the toxic burden that is Nuclear Waste which lasts generations. We have asked for other Councils to join our call in taking a similar view and we will write to the Minister for Business, Energy and Industrial Strategy making our position clear.
"If anything, this story has brought our attention once again to how vulnerable we are to Nuclear Energy and the significant risks to our people and the environment."
Sign Up To Our Newsletter