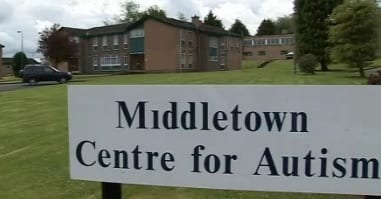 Calls are being made for more government investment into one of county Armagh's most successful services.
The Middletown Centre for Autism is one of the major success stories of North-South cooperation since it opened its doors in 2007.
The centre offers a complete wrap-around service, a trans-disciplinary service which community.
And now Justin McNulty MLA believes there is scope for further development.
"I want to see more children, families and communities benefit from the work the centre does and that's what I'll be calling on the Minister for Education and the Executive to do," said the SDLP representative.
"For far too long young people with Autism or indeed any other learning or physical disability where shunned in society.
"These young people have so much to offer our society and anything we can do to make there participation in society easier or indeed make society understand their needs better then we must do that without delay."
The original vision was support for 140 cases per year and yet since 2007 the centre trained and supported 19,395 parents and 37,172 educational and health professionals across this island.
"This is an outstanding achievement," said Mr McNulty, while speaking in the Assembly on Tuesday afternoon.
"I want to see this service expand, I want to see more families, schools and communities supported by the Middletown Centre for Autism.
"I want to see this executive step up, it needs more resources, for capital expansion, revenue and staff. They need more high-quality training facilities on their site."
Read more news:
Demolition of former GAA social club in Keady now to be recommended for approval
Free swimming for disabled and unemployed considered across whole ABC borough
Project Board to be appointed to plan for multi-million Armagh leisure centre
Man still in hospital more than a week after serious assault
Near miss for mother and toddler walking hard shoulder towards Armagh prompts calls for footpath
Sign Up To Our Newsletter