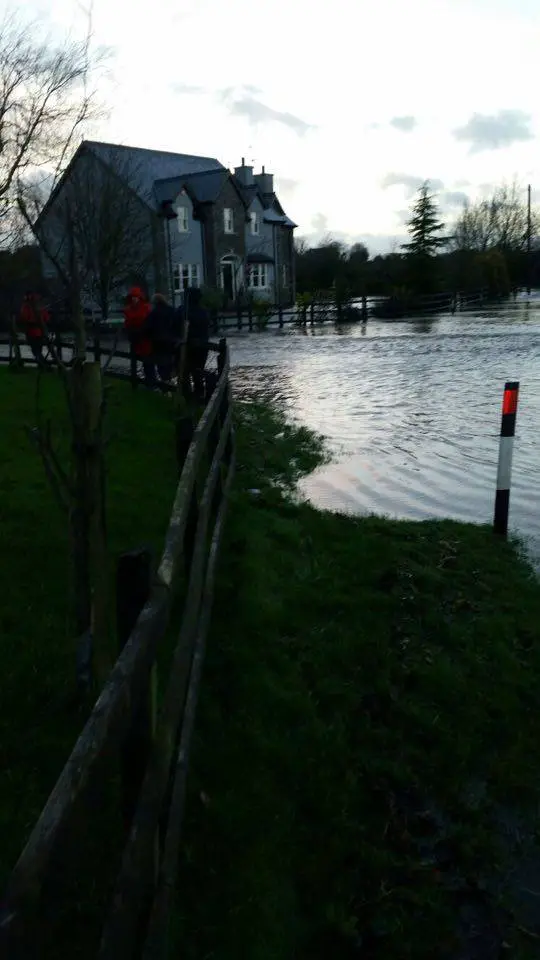 Drainage improvements are to be carried out to roads in Armagh, Newry and Banbridge in a bid to prevent further flooding.
Large parts of County Armagh were badly hit in the pre- and post-Christmas flooding, with many roads impassable.
Today, (Wednesday), Roads Minister Michelle McIlveen announced an investment of more than £1 million in local roads.
The majority – £625,000 – has been earmarked for County Fermanagh.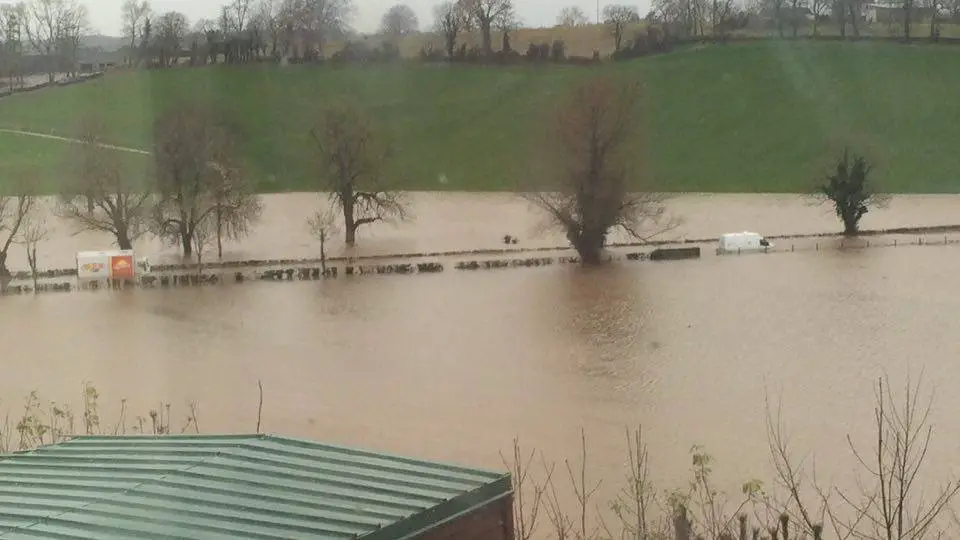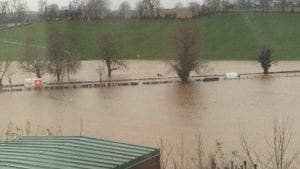 The remainder will be spent on roads across Northern Ireland.
The funding allocated by the Executive is to allow the Department for Regional Development to develop a package of road improvements to mitigate against future flooding.
Transport Minister, Michelle McIlveen said: "This significant investment by the Northern Ireland Executive in the roads and drainage infrastructure is very welcome news.
"As a result of the additional funding, TransportNI is developing programmes of work to raise key roads and to carry out local drainage works. This is to help ensure that, in the event of future flooding of the scale seen over the last two months, roads will remain passable, avoiding the need for lengthy diversions."
In Fermanagh, an allocation of around £625,000 is planned to be spent on key roads impacted on by flooding. This includes the B127 Derrylin Road Lisnaskea; the B533 Wattlebridge Road, Newtownbutler and the C436 Inishmore Road, Maguiresbridge.
The Minister continued: "These roads will all be raised and, in addition, a number of other local schemes will be carried out to deal with areas where localised flooding cuts off the local community from schools, churches and shops.
"Fermanagh will not be the only area to benefit, as a range of drainage improvements have been identified for parts of Armagh, Dungannon, Downpatrick, Newry and Banbridge, including a scheme to address flooding on the A1.
"Together, I believe this major package of improvements will help to considerably lessen the difficult and distressing impacts that severe flooding has on our community."
Meanwhile, SDLP Cusher Councillor Sharon Haughey-Grimley has called for substantial rates relief for all home affected by flooding, saying 'not enough is being done to tackle the hardship inflicted on families due to their homes being flooded.'
Speaking at Monday night's Council meeting, cllr Haughey-Grimley told councillors that she has been working for sometime with families who have suffered repeated flooding and more needed to be done to help with the financial burden.
Cllr Haughey said, " This winter's flooding is the latest in a long line of flooding problems across this borough and it's about time real and meaningful measures are put in place to help families facing the nightmare of their homes being flooded.
"I welcome Minister Mark H Durkan's swift actions in providing emergency flood grants of £1000 per flooded household.  This has undoubtedly assisted householders in the immediate aftermath of flooding.  However it's the longer term cost and burden on families whose homes continue to flood time and time again.
"I have been working closely with a number of homeowners who have faced the devastation of flooding on a number of occasions.  In the long term these householders find themselves paying higher and higher insurance premiums while also investing thousands of pounds of flood preventative measures such a flood walls, flood gates, increased drainage, installing pumps etc…  On top of this these household are still receiving hefty rates bills on an annual basis, even those selling their homes is not an option as no-one would buy a house susceptible to flooding.
"These households should receive substantial rates relief to account for the high cost associated with ongoing flooding.  This would be a sensible measure which would help families redirect finances to much needed flood prevention measures."
"Government must get serious about tackling this growing problem in a meaningful way.  Emergency action at the time of flooding is greatly appreciated, however it's the longer term burden and cost that many families are left struggling with and this needs to be addressed."
Read more news:
Tourist trail to link key sites in history of Orangeism – and there's big plans for Scarva too!
Co Armagh to host first exciting 'Colour Run' for British Heart Foundation
Two teenage boys attacked and robbed by 'gang of 20'
PSNI responds to security alert and disorder with hilarious 'Dissident Dan' meme
You'll get new build SRC in Armagh when I get money, says Minister
Former city centre bar and nightclub up for sale for a cool £400,000!
Work to start on new £1.2M state-of-the-art visitor attraction at Benburb Priory
Sign Up To Our Newsletter