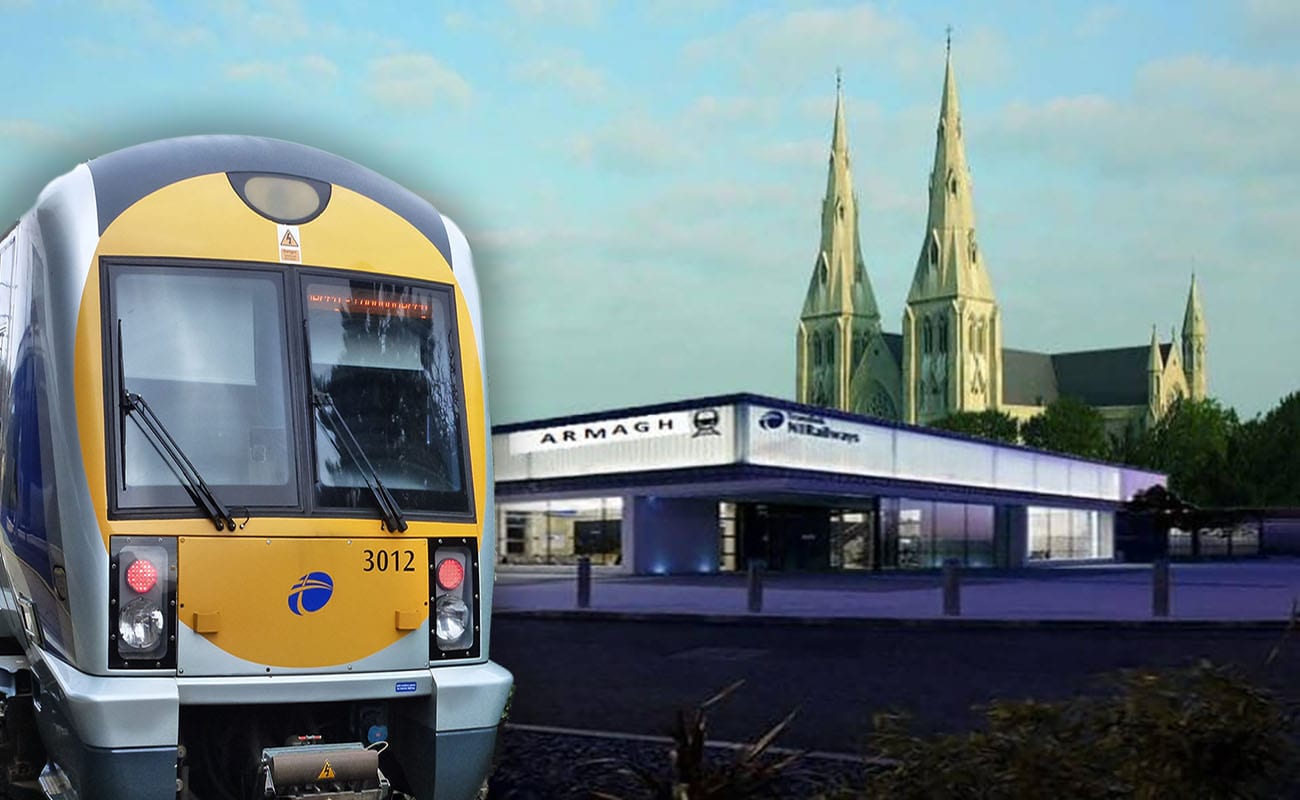 Infrastructure Minister Nichola Mallon has said she is committed to providing funding for feasibility study into the re-opening of the Armagh to Portadown rail link.
And meetings are due to take place between officials from her department and Armagh City, Banbridge and Craigavon Borough Council during January to move the process forward.
Meanwhile, council's economic committee has been told of plans to seek "additional financial information" from the Department.
It has allocated £7,700 from its budgets for a scoping study, which would come before the preparation of a feasibility study.
That was a decision taken after discussions involving a special working group.
Minister Mallon was pressed on her position after the concerted efforts by council to press ahead.
It was North Down Alliance MLA Andrew Muir who tabled a question following the review of the scoping study commissioned by ABC Council.
He sought "a  timeline for a feasibility study for the Portadown to Armagh rail project".

The Minister, in her response, said her priority was to "work on transport infrastructure that improves people's lives, connects communities and tackles the climate emergency through prioritising active and sustainable transport options".
And she added: "I believe that rail has huge untapped potential to deliver multiple benefits across our island.
"A feasibility study for the Portadown to Armagh rail project would be a follow-on to the scoping study commissioned by Armagh, Banbridge and Craigavon Borough Council.
"Recognising how this project can fit with my priorities I have committed to providing funding in partnership with the council for the feasibility study.
"The intention is that council will procure and manage the development of their feasibility study.
"There will be further engagement on this between my officials and council officers in December."
Meanwhile, an update has also been given to councillors who sit on the economic committee.
In a report to their December meeting on Tuesday night, they have been told that work has "continued to progress with the next steps" for this project.
And it adds: "Council is currently engaging with the Department for Infrastructure to progress this project.
"The strategic director has written to the Department to request a meeting to discuss the findings of the scoping study, future transport network plans, a programme of next steps and necessary resourcing in relation to this major infrastructure scheme.
"A virtual meeting has been requested to discuss the multi-disciplinary aspects relating to this project and an understanding of the development proposals relating to rail provision.
"Information from national government has indicated that further consultation will take place on emerging infrastructure schemes.
"Further information on the timescale and resourcing elements on the proposals relating to the Portadown to Armagh railway scheme will be provided to a future meeting of the working group and updates provided to committee."
Sign Up To Our Newsletter