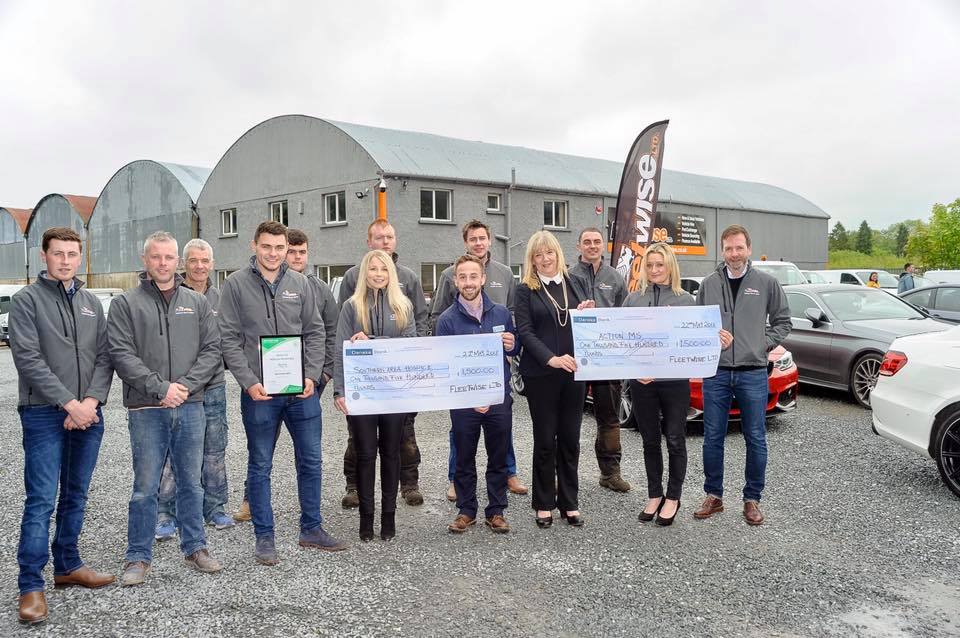 Staff at a Milford-based car dealership have handed over £3,000 to two very deserving charities.
Fleetwise, based at Hill Street in the village, have boosted the coffers of both Southern Area Hospice and Action MS.
And they did so thanks to staff running the recent Riverside Belfast Marathon.
Fleetwise's own relay team lined up alongside 17,000 contenders in a bid to raise much needed funds for their two chosen charities.
This week, the tremendous fundraising effort drew to a close with an astonishing £3,000 being awarded to the charities at the company's base in Milford.
General Manager Kerrie Gass said they were delighted to present such a fantastic amount.
"We are hugely humbled by the support of local businesses, members of the community who stood along side friends and family of our team in the fundraising efforts," she said.
"I knew we had some quick movers when it comes to hearing the kettle boil at lunch time but I couldn't have asked for more on the day from team members Colum, Jenna, Gary and Sean!"
The Fleetwise team have proven to be feet wise also, finishing the distance of 26.2 miles in a respectabe three hours and 50 minutes.
"We would like to thank you again for your support, and look forward to taking on the next challenge in making a difference for the local community," added Kerrie.

Sign Up To Our Newsletter