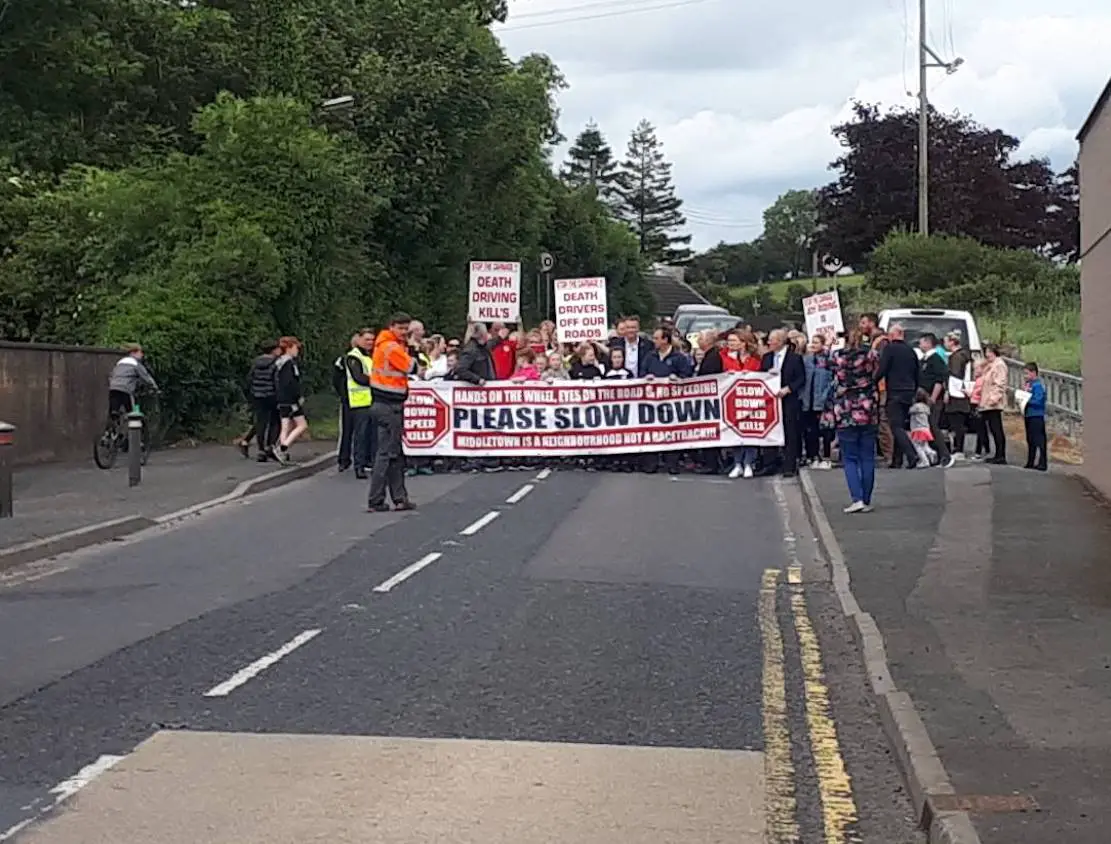 Residents of a Co Armagh village were out in force on Wednesday evening protesting against the lack of traffic calming measures in the area.
Middletown locals, along with elected representatives, took to the streets en masse, in a show of solidarity, that they will no accept spending drivers racing through their border village.
Sinn Fein MLA Cathal Boylan, who was one of those in attendance, congratulated those who turned out for the protest.
"Well done to the residents of Middletown who were out once again showing community spirit and care for their village," he said.
"Concerned residents came out in force reiterating their fears of speeding through the village and lack of traffic calming measures on this busy stretch of road.
"Councillor Darren Mc Nally​​ and I have been lobbying Transport NI/Department of Infrastructure/PSNI for quite a while now on vehicles speeding and lack of traffic calming measures, as well as road resurfacing and the dreaded potholes to name a few.
"It may sometimes feel that concerns are falling on deaf ears but we will not stop, and the people of Middletown certainly will not stop, until the village gets the care and attention it so rightly deserves.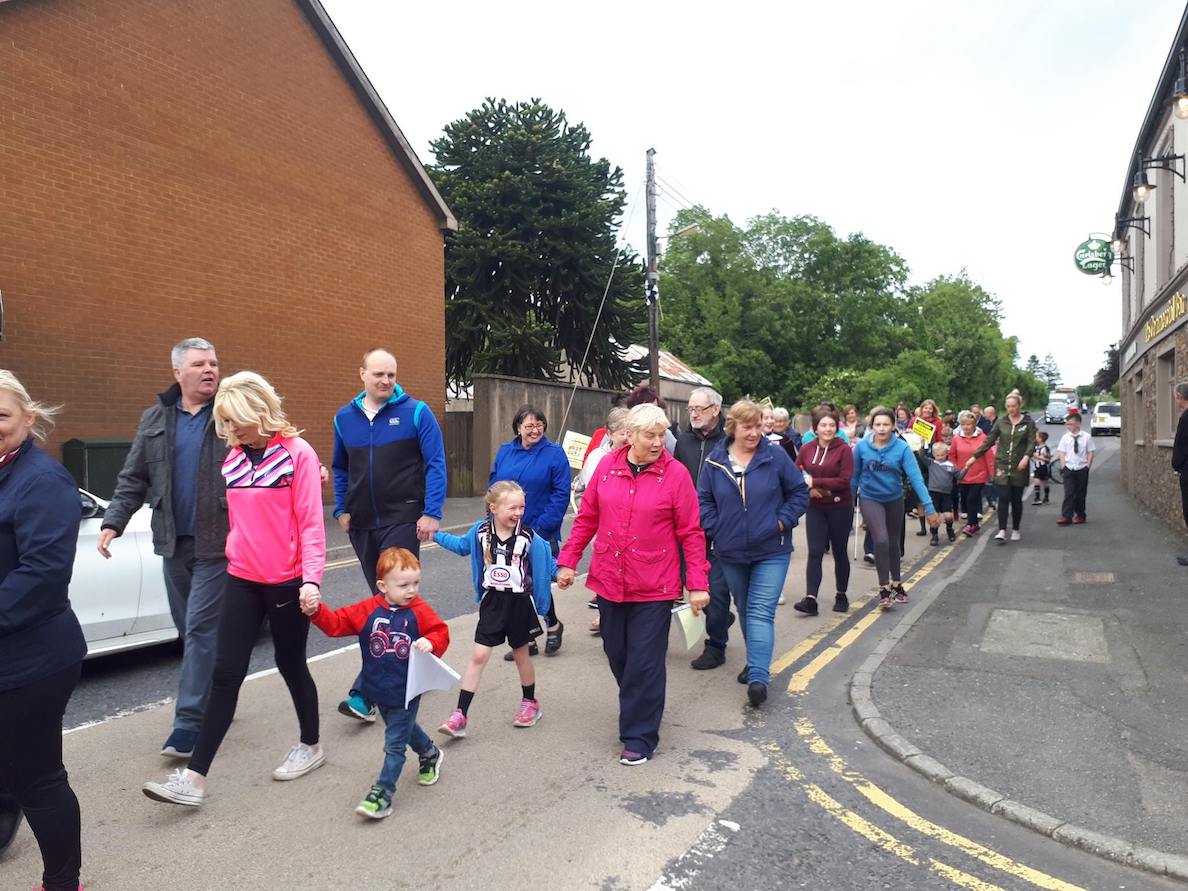 "My thanks to the McVerry McElvanna SF​​ cumann members that helped steward the event, to Middletown Community Forum and TADA, but most importantly a massive buala bos to the people of Middletown for coming out in such big numbers.
"The message is clear – it doesn't matter what class of road this route falls into, safety comes first."
A representative of Middletown Community forum stressed: "There have been a few near misses in the recent past and our main concern is the safety of our community and our families.
"We are calling on the Department of Infrastructure to meet with us and work with us to introduce traffic calming measures in the village before a life is lost on our main street. One life lost as far as we are concerned, is one too many."
Sign Up To Our Newsletter