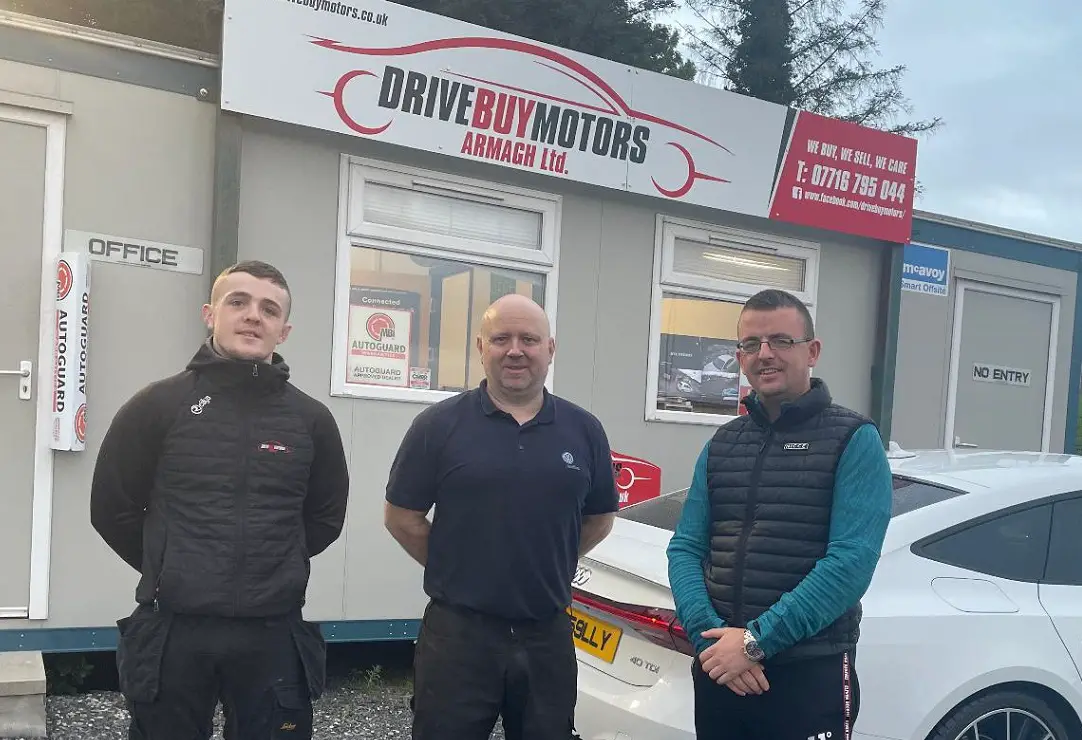 An Armagh man who previously struggled with addiction and mental health problems has roped in some of his employees to take part in abseiling down the side of Belfast Castle for charity.
Conor Crilly, from Drivebuy Motors Armagh, along with mechanic Ally and valeter Mark, will be taking on the task dressed as elves next month to raise money for Action Mental Health.
Back in 2019, Conor took on a skydive from 10,000 feet on his 33rd birthday also in aid of a mental health charity.
Speaking to Armagh I then, Conor recounted how the turning point for him was when his partner walked in on a botched suicide bid.
Over two years on, he says that the current climate in relation to mental health issues which has only been exacerbated by the pandemic made him want to raise funds and awareness once more.
"Around Armagh we have been touched by suicide in recent times, which made me realise I ought to do something," he said. "It won't bring those craters back but it can raise a bit of awareness and help somebody else down the line".
Conor said that as a recovering addict, he had noticed a spike in calls from friends, relatives and others who had developed a problem over the pandemic and lockdowns.
"I think it was just the boredom for a lot of people and there were many ringing me, trying to kick the drinking."
Personally, Conor said that for him it was about motoring on with life with his two toddlers taking up much of his time.
"It was tough business wise for myself and it was scary not really knowing what was going to happen," he said. "I think I was closed for around two months in all.
"I just had to keep battering through but the kids kept me occupied, and it was tough enough spending every day with two toddlers."
Recalling his last fundraising effort, Conor commented: "It was some experience. I would do it again, mind you I would not say I would be jumping out of my skin to do it."
Despite there being one common denominator in Conor's challenges, he made the admissions that he is not the biggest fan of heights.
"I have left it for a while because you don't want to be chasing people," he said. "There is no point in doing something you like, you have to do something you are afraid of.
"Although I must admit I didn't realise the height of Belfast Castle until I googled it. It is twice the size of the Cathedral and one of the guys looked a bit worried too!"
Conor and his two elfy helpers will be taking on the task on December 12. To make a donation visit their gofundme page.
Sign Up To Our Newsletter