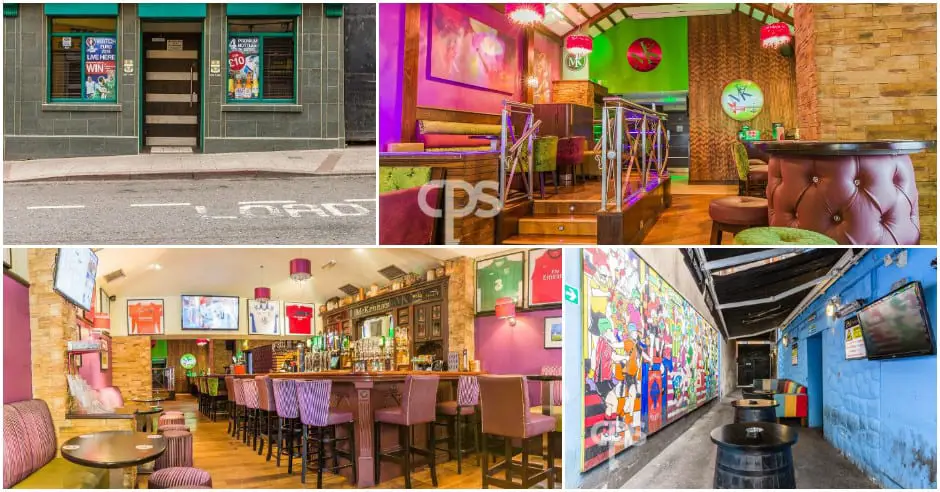 One of Armagh's most popular and oldest bars and night spots has gone on the market for sale.
Believe it or not, McKenna's Bar at Lower English Street has been trading in Armagh for over 130 years.
Over the course of the years it has changed repeatedly to move with the times and undergone many renovations and transformations.
It has been in the McKenna family throughout, and is now owned by Frankie and Kate McKenna – the fifth generation of the family to run the city establishment.
The family are very well-known and hugely respected in Armagh and beyond; their name is synonymous with excellence within the local licensed trade.
But now the Armagh-based CPS has been instructed to place the premises on the market.
No price has been given for the popular bar and lounge.
But the agent is seeking interest and providing access to trading figures to "genuine parties".
CPS – in advertising the premises – says it is offering a "once in a lifetime opportunity to acquire the most established and popular licensed bar and lounge in Armagh City".
Aside from the family's long and proud past trading in the city, they have successfully managed to marry the old and the new and cater for all ages – not always an easy thing to do.
A more traditional atmosphere exists to the front of the premises, in the main bar area, but to the rear the younger generations enjoy a more modern decor, with live music and a DJ every weekend. Their social media presence on Facebook gives an indication of the huge crowds who make their way there from across a very wide area.
McKenna's is also hugely popular with sporting fans and boasts no less than ELEVEN television screens throughout, showing GAA, soccer, horse racing and more. It is all crowned off with a mammoth eight foot screen for the ultimate sporting experience.
It is also home to its own soccer team – the Rovers – and is the meeting venue of Armagh's own Liverpool Supporters' Club.
A covered entryway has also been converted to create a fully heated, and again, completed with TV screen.
Customers have always come first at McKenna's and news that the premises is being advertised for sale will come as a shock to many locals.
CPS describes the premises as offering a "fabulous business opportunity", with the chance to acquire "a large bar and lounge area, smoking area and a full bar trading licence".
Private viewing of the premises can be arranged through the agent.
Read more news:
Fresh plans submitted for new £4.7 million hotel in Co Armagh
Historic day for St Patrick's Grammar as new principal meets team at city school
Son's tribute to Charles Vernon: 'Ultimate father, role model and best friend to many'
Minister insists Dickson Plan education system will not be axed on his watch
Extra bins and resources to tackle disgraceful littering of our beautiful Mall
Armagh I story showing ice-cream van prompts urgent Gosford parking petition
Armagh-based animal welfare service fighting back against cruelty and neglect
Exclusive interview: Armagh councillor Garath Keating on becoming new Lord Mayor
Sign Up To Our Newsletter