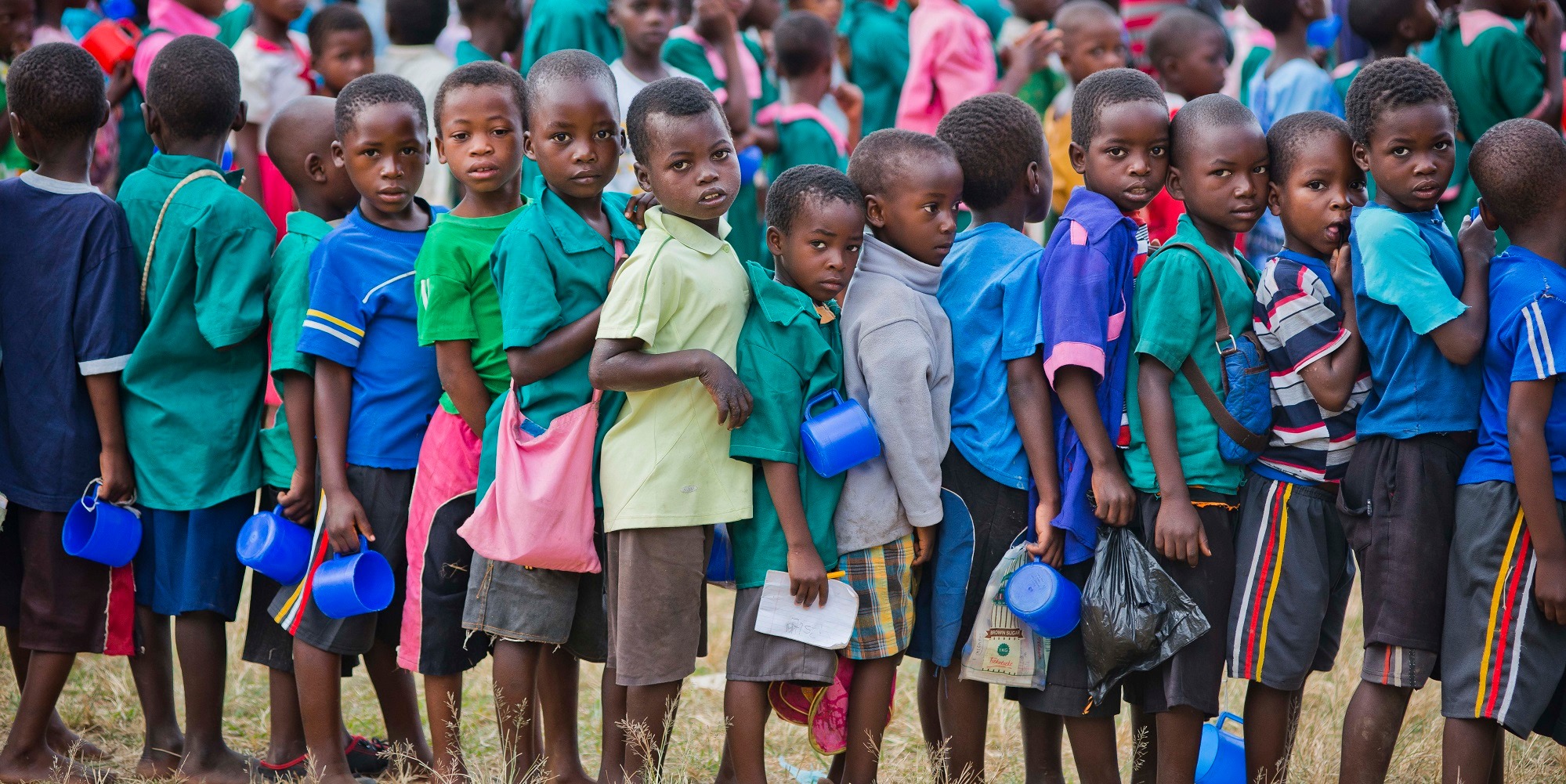 A Co Armagh charity which provides backpacks to help educate children living in poverty has been unable to continue parts of its essential work.
But it has by no means meant giving up and has now stopped them doing all they can to help provide the young people with nourishment.
Mary's Meals Armagh and Benburb group usually work on two different ventures – the Backpack Project and fundraising.
To date, the charity has sent over 26,000 backpacks, with essential educational and personal items, to impoverished children in Malawi.
And they also fundraise to sponsor meals for 659 students in a school, also in Malawi.
Due to Covid-19, all backpack work had to cease.
And it will be quite some time before the charity's volunteers return to their base in the Dobbin Street Centre.
But the charity is continuing to fundraise and has set its sight on providing 1,000 additional meals at this time.
The Armagh and Benburb Group have been successful in almost reaching the halfway mark.
And now they are appealing to Armagh I readers to help them in their endeavours.
One of the charity's hard-working team, Roisin McVeigh, said Mary's Meals International had been having severe difficulty getting the meals to the children as they normally receive their free meal at school.
She told Armagh I : "They made an appeal for more funding and we decided that we would concentrate our efforts on fundraising for now.
"Usually around this time of year, we organise a coffee morning in Benburb Priory, which has always been hugely successful. Again, because of lockdown, we had to cancel this lovely occasion.
"This group started in Mothers' Prayers, a group of mothers who meet in Benburb Priory to pray together every week – praying remotely now – and the coffee morning is very important to them and is our main fundraiser.
"We decided to launch a campaign to raise £15,900, which is enough to provide one meal a day for 1,000 children, for one year.
"We were and are very aware that a lot of people are suffering financially as a consequence of lockdown and completely understand that they may not be in a position to donate.
"However, for the small amount of £15.90, the donor can literally save a child's life by paying for a meal a day for a year."
Mary's Meals International's founder is Magnus McFarlane-Barrow and he made a special appeal just this week, as he said other organisations are looking to Mary's Meals to save the lives of children.
"Most of the affected children used to have food, substandard though, through the caregiver's informal work which is not possible at the current moment," he said.
"Anything will be helpful indeed as children are going for days without food. They are likely to die from hunger. And most are living with HIV and are survivors of gender-based violence. We engage the children with lots of virtual psycho-social support but our efforts are going nowhere as they lack the nutrition."
That is where the local group is asking the people of Armagh and beyond for their help.
Added Roisin: "There is a critical need to reach our target and more. All details are on our FaceBook page and there are two ways to donate – either on our Facebook page or send a cheque to the addresses on the information page.
"We, as Mary's Meals family, wanted to work together to achieve something positive out of this scary, strange time in our lives and we are relying on the generosity of people to help us reach our target.
"We are almost halfway there. We have enough donations to pay for 498 meals, but we are asking for people to help us please to make it to 1,000 and beyond!"
For more information visit Marys Meals Armagh and Benburb Group on Facebook.
Sign Up To Our Newsletter