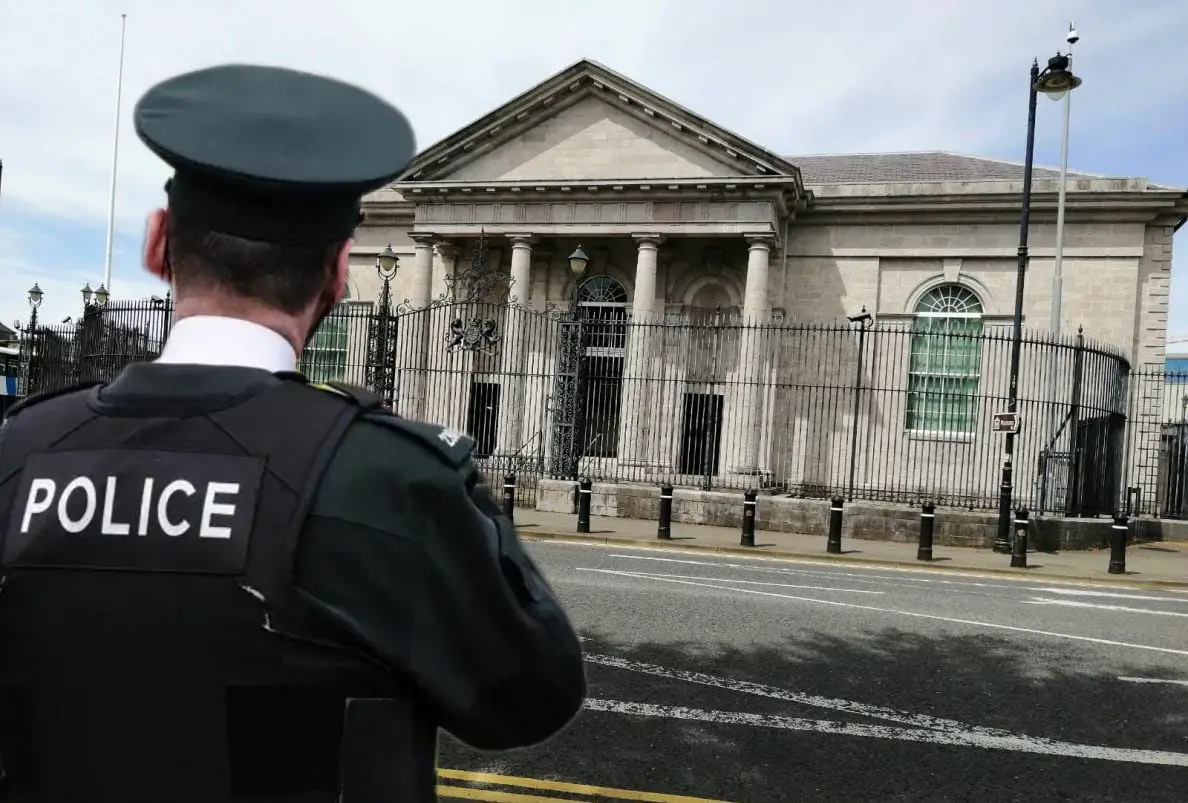 A man who "dropped his trousers and boxers" after being confronted by police following a report of an assault has been sentenced to six months in prison.
Court heard how limb restraints, along with spit and bite guards, had to be used on the 26-year-old, who attempted on several occasions to headbutt officers.
Jonathon Brady, with an address Church Street in Portstewart, pleaded guilty to 11 charges at Armagh Magistrates', sitting at Newry, on Tuesday.
Appearing via videolink from Maghaberry, the defendant confirmed pleas to two counts of criminal damage, two counts of common assault, five counts of assault on police, resisting police and indecent behaviour.
Prosecution outlined that on June 12, police received a report from the injured party that Brady was at their home on Killuney Drive in Armagh.
She said that the defendant had hit the door, smashing two panes of glass before throwing a punch which stopped shot of hitting her, causing both her and her partner to have a fear of violence.
Police spoke to Brady, who was located nearby, where they noted his speech was slurred and that he required assistance in order to stand.
The defendant, at one point dropped his trousers and boxers to the ground, and his behaviour continued to escalate with his attempting on several occasions to headbutt officers.
Limb restraints along with spit and bite guards were used in order to subdue Brady.
Prosecution stated that the defendant also caused damage to a cell van by spitting and kicking whilst en route to custody, where he once more attempted to headbutt an officer.
Defence barrister Conor Lunny said: "I ask that he is given the maximum credit for his guilty plea, the two injured parties are long-term associates of Mr Brady and suffer of similar afflictions.
"He has served the equivalent of a five month sentence on remand, he knows in the cold light of day that this behaviour is unacceptable and is fully cognisant of what your worship is likely to do today."
District Judge Eamonn King sentenced the defendant to six months in custody for the offences.
Sign Up To Our Newsletter