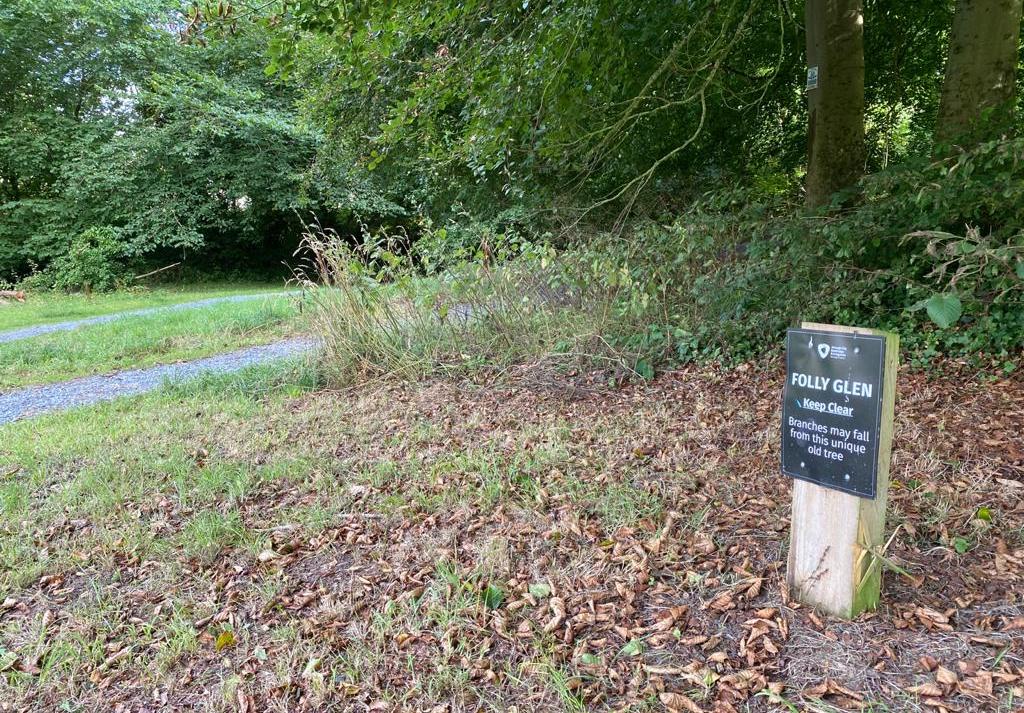 A man who tragically lost his life after falling into a river in Armagh over the weekend had been celebrating his 50th birthday in the city earlier that evening.
Victor Teggart was rescued from the Folly River, not far from his home at Ballynahone Avenue, during the early hours of Sunday morning.
He was making his way home after leaving his own birthday party at Armagh Cricket Club on the Mall.
At 2.30am on Sunday morning, emergency services attended and recovered Mr Teggart from the water but sadly he was pronounced dead a short time later.
Speaking to Armagh I, Councillor Sam Nicholson said his thoughts and prayers were with the family as they come to terms with Mr Teggart's sad and tragic passing.
"I went to youth club with Victor, many many years ago, both he and his brother Charlie, but as the years went on I did not see that much of him; he was a quiet guy and he kept himself to himself," recalled the Ulster Unionist representative.
Councillor Nicholson said Mr Teggart had been in the city celebrating his 50th birthday on Saturday evening.
"He lived in the Ballynahone area and a lot of people from there would use the Folly Glen as a bit of a shortcut over the bridge," he explained.
The councillor added: "It is hard that a night which was supposed to be a celebration had such a tragic ending. Everybody is in shock. The people I have spoken to can't believe it."
Also paying tribute on social media was Drumderg Loyalists Flute Band, of which Mr Teggart had been a member back in late 1980s and early 1990s.
It described him as a "former esteemed member" and added: "His passing is a tragic loss to his family, friends and the community as a whole.
"Victor was a proud and loyal member of Drumderg during a time when the band struggled for members in the late 80s and early 90s.
"He was part of an influx of loyal young members who supported the band at all practices and parades where his commitment and dedication with others laid the foundation for a much healthier membership within the ranks today.
"He was a daring, unique and humble character and as a fluter, a strong blower. He was well liked in the community with an infectious but maverick personally with no filter or back doors. What you saw was what you got with Victor in his laid back approach to life.
"He had a fond interest in cars where he spent many hours fixing and repairing cars to take him from A to B. Some of his ideas worked and some didn't but he put the head down and never gave up.
"He enjoyed the music of his generation despite some of his dance moves being questionable. However, his antics within the band were light hearted fun that brought many a smile or laughter to all in his company.
"It's a very sad end to a good all round lad. He will be sorely missed by all who knew him.
"Our thoughts, prayers and sincerest sympathies are with his sorrowing Mum Ann, his brother Charlie, sister Jenny and Gail plus his entire family circle and friends at this very sad time."
Police inquiries into Mr Teggart's passing are ongoing.
And funeral arrangements have yet to be finalised.
But the family have already directed that donations in lieu of flowers can be made to Diabetes UK and Air Ambulance NI payable to K G Cheevers and Son, Funeral Directors, 28 Dobbin Street, Armagh, BT61 7QQ.
In a funeral notice, Mr Teggart is described as a "beloved son of Ann and the late Thomas, stepson of the late John Burgess, dearly loved brother of Charlie, Jenny and Gail, cherished Grandson of Sadie, dear brother-in-law of Garry and Robert, a much loved Uncle and Great Uncle".
Sign Up To Our Newsletter