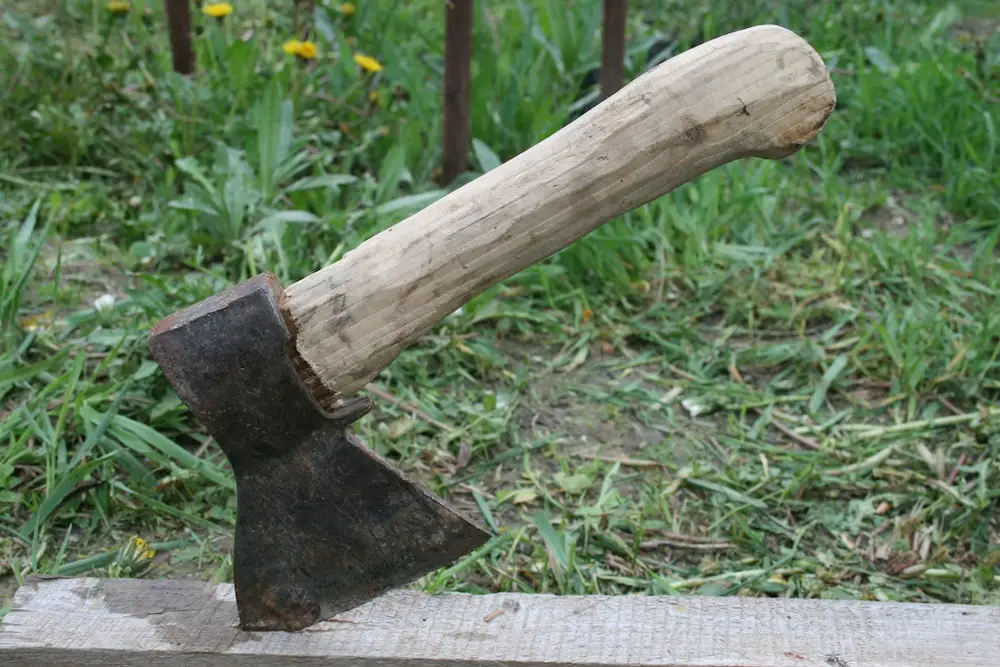 A man who was convicted of damaging a car and wielding a hatchet has been given until the end of the month to bring restitution of £1,500 to court or risk imprisonment.
The 51-year-old's barrister previously told court that his client had only used the weapon after being pursued by the injured party, stating that the defendant had been in "flight mode".
Andrew Stevenson, of Killycavan Court in Dungannon, appeared for sentencing on possession of an offensive weapon and criminal damage at Armagh Magistrates' Court, sitting at Newry, on Tuesday.
Prosecution outlined that at 11pm on November 7, of last year, police were tasked to Lisanally Gardens in Armagh to a report of a male armed with a hatchet causing damage to a BMW.
Upon arrival, officers observed a number of individuals in the garden of a property with a balaclava and a hatchet on the floor.
Police spoke to a male who was sitting on a bench with injuries to his hands and feet. His father was also present with a towel wrapped around an injury to his hand.
The injured party told police that he had observed a male in camouflage clothing and a balaclava damaging his BMW car with a hatchet.
He chased the man whilst bare footed in the direction of the Lisanally Special School.
The injured party described to officers how the male had fallen after trying to scale a six foot wall.
He struggled with the man to get the hatchet, at which point his father arrived and removed the balaclava.
They both identified the male as this defendant, "one of the Stevensons", and following retrieval of the hatchet and balaclava both returned home.
Police later located Stevenson unresponsive and he was taken to the Royal Victoria Hospital for treatment.
Later when interviewed, the defendant stated he could not remember what had happened but denied the offences he was accused of.
Court heard that the loss to the injured party in relation to criminal damage was around £1,500.
District Judge Bernie Kelly stated that Stevenson had until November 30 to bring cash to this amount to court or risk imprisonment.
Sign Up To Our Newsletter