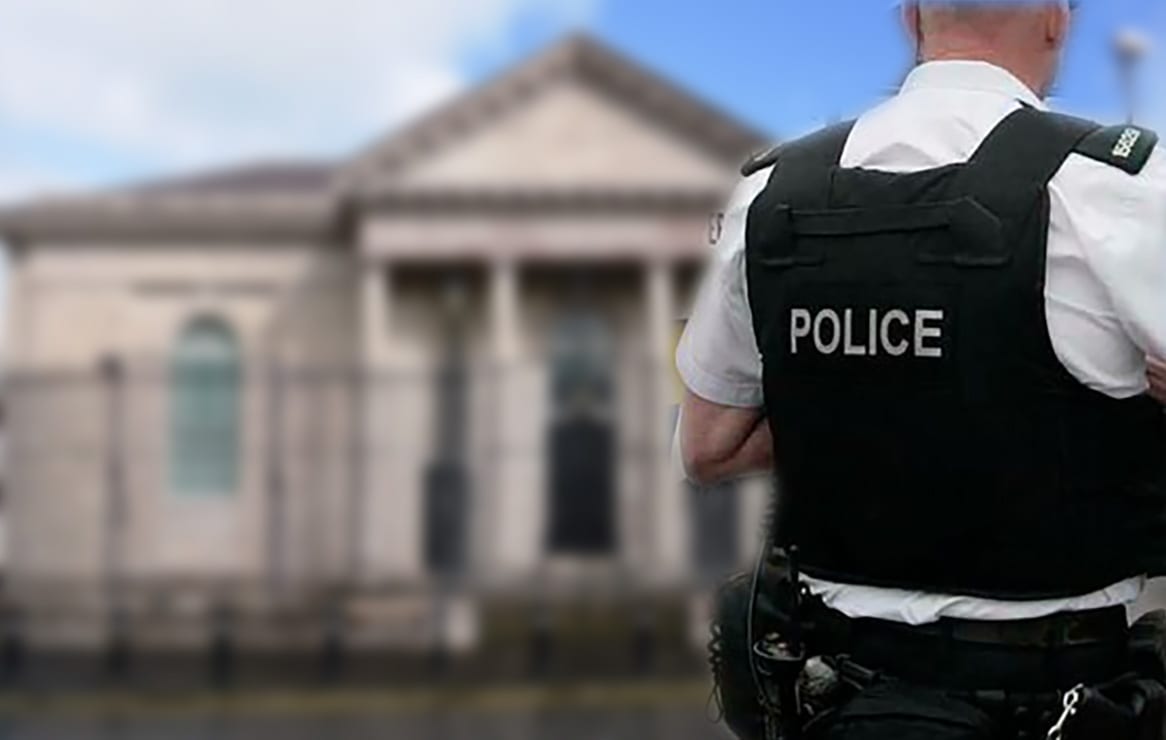 A man who was convicted of causing £4,000 worth of damage to a car and wielding a hatchet at the owner of the vehicle has been given four weeks to bring the same amount to court.
The 51-year-old's barrister previously claimed that his client had only used the weapon after being pursued by the injured party, stating that the defendant had been in "flight mode".
Andrew Stevenson, of Killycavan Court, Dungannon, appeared for sentencing on criminal damage and possession of an offensive weapon in a public place at Armagh Magistrates' Court, sitting at Newry.
The defendant had admitted the criminal damage caused to a car on November 7, of last year, and was convicted of the second charge at a previous court hearing last month.
On that occasion, defence barrister Seamus Lannon stated that Stevenson accepted damaging the car in question on November 7 but claimed to have been followed by the injured party and others as he made off.
Mr Lannon claimed that this group continued to follow his client and challenge him, despite there being no longer a threat to them or the car.
The barrister stated that the injured parties could not claim self-defence, adding that his client had allegedly been in hospital for three weeks after falling over a wall and being beaten by the group.
Speaking on Tuesday, District Judge Bernie Kelly commented that the "most significant way" Stevenson could escape custody was arriving at court with £4,000 in compensation.
Mr Lannon stated that his client did not have the money at the court with him but stated this could be collected if time was allowed.
District Judge Kelly said: "I would need the money paid up front. He has had close to a year in which to save this money."
Mr Lannon claimed that his client had been assaulted and left with a brain injury which left him "incapable of working".
Upon being asked by the district judge how long would be required, Stevenson stated that he could gather the money in one month.
The case was adjourned until November 2 for sentencing.
Sign Up To Our Newsletter