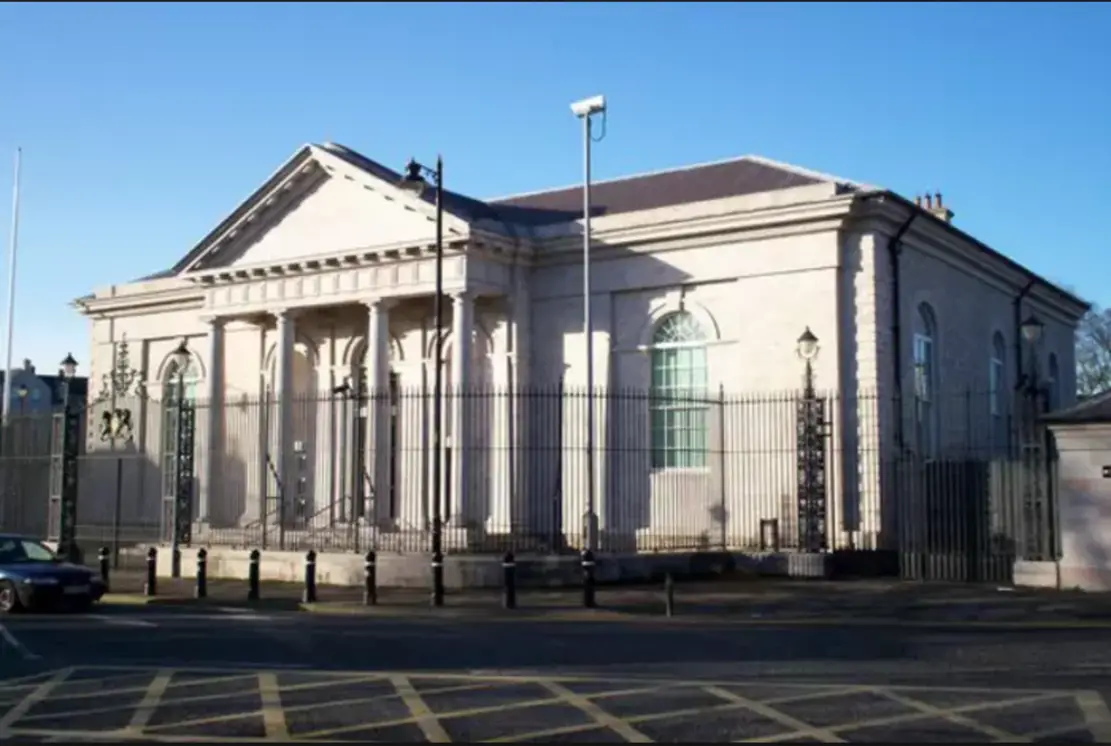 A man who assaulted two police officers during a disturbance in Armagh has been told he "missed immediate custody by a whisker".
Court heard the 26-year-old had 11 previous convictions all of which were for "broadly similar" offences involving the consumption of alcohol and his interactions with members of the police service.
Christopher Toner, of Larne, pleaded guilty to two counts of assault on police and criminal damage at Armagh Magistrates' Court on Tuesday.
Curt heard that on July 17, shortly before 9am, police were called to a disturbance at Culdee Drive, Armagh.
Officers arrived and spoke to the defendant who appeared extremely intoxicated.
It was noted that Toner was unsteady on his feet and that his speech was slurred.
He was found outside his sister's home, which was empty, shouting.
Police told the defendant to calm down before attempting to leave the scene.
They were unable to move their vehicle as Toner stood in front of it.
He then proceeded to bang on the driver side window of the vehicle, where a female officer was sitting.
She got out to talk to the defendant but he then punched her on the left arm.
Another officer then came to her aid but he too was assaulted, receiving a hit to the face and a kick.
Toner was placed in restraints and was arrested at 9.15am.
Whilst en route to custody, the defendant hit his head off the walls of the cell van covering it in sweat, blood and other bodily fluids.
Prosecution told court the vehicle had to be deep cleaned at a cost of £43.35.
Defence counsel stated: "This man has been unemployed for a long time and has struggled to find work.
"The evening prior to the date in question a lot of drink was taken. Mr Toner has since tried to refrain from doing this as it is a factor in the majority of his record."
He added: "Mr Toner has spent time in Maghaberry now, after failing to turn up for sentencing. This is not somewhere he wishes to return."
District Judge Peter King stated: "I believe the custody threshold has been met, you had 11 previous convictions for broadly similar offences.
"They all involve alcohol and your interaction with police when they approach you. On this occasion your behaviour was disgraceful."
District Judge King warned Toner: "You have missed immediate custody by a whisker."
The defendant was sentenced to four months in prison suspended for three years.
In addition, Toner was ordered to pay £43.35 to the PSNI for the deep clean of the cell van.
Sign Up To Our Newsletter