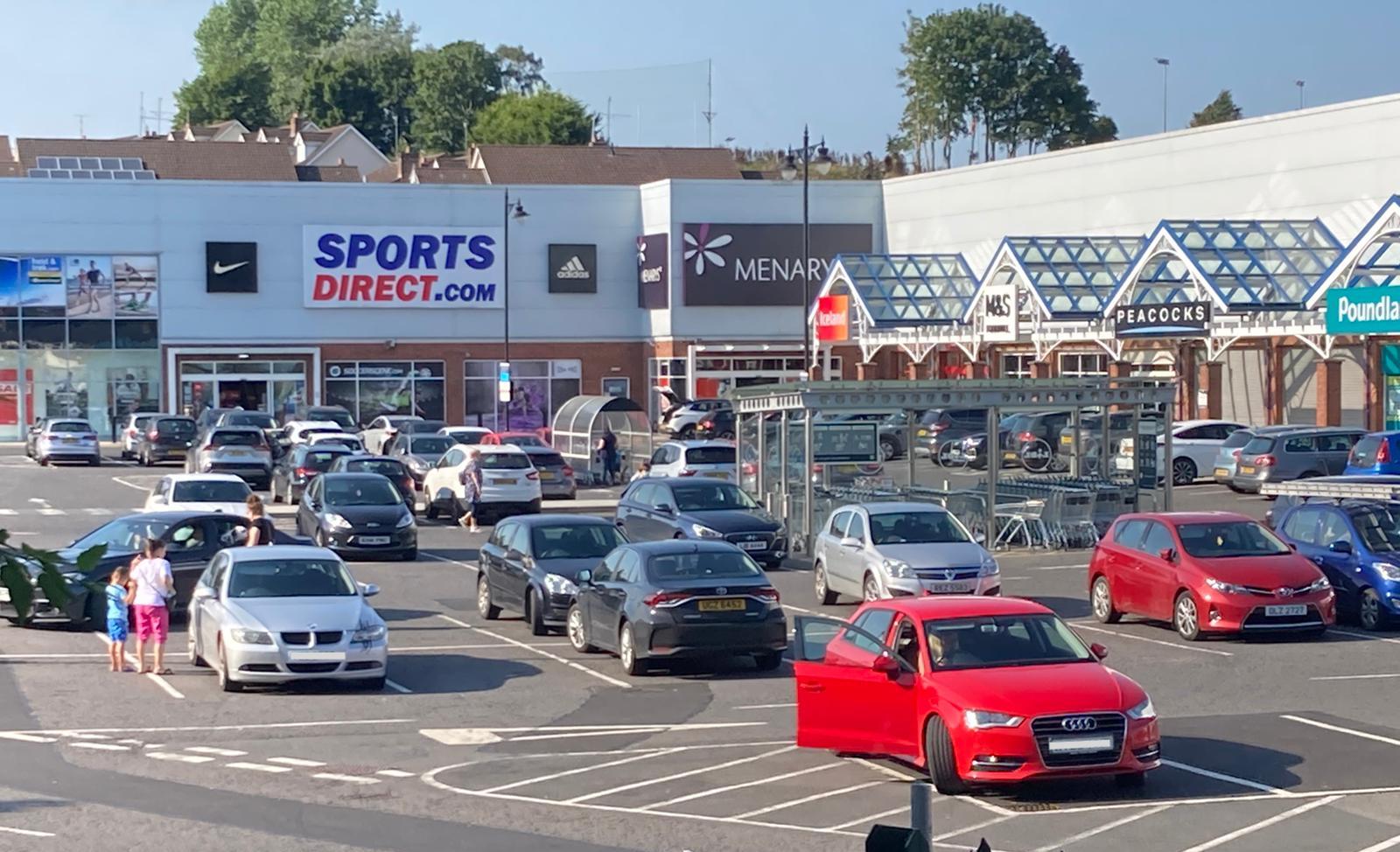 A Keady man who cut a clamp off his car as he was in a rush for work has been fined £500.
Radoslaw Ustianowski, of Madden Row, appeared before Armagh Magistrates' Court, sitting at Newry Courthouse.
The 37-year-old entered guilty pleas to the charges of  driving with no vehicle test certificate, using a motor vehicle without insurance, driving without a licence and criminal damage.
The court heard that on May 11, 2022, police received a report that a male was attempting to remove a DVLA clamp from a motor vehicle parked at the Spire's Retail Park in Armagh.
Police approached the retail park on the Moy Road and witnessed a vehicle drive out of the park and pull into a layby nearby. Police stopped to speak to the driver, who identified himself as the defendant, and explained the nature of their enquiries, after which the defendant admitted to having damaged the clamp.
Further checks were carried out on police systems and it transpired that the defendant did not have a driving licence and was not covered by insurance for the vehicle in question.
The vehicle did not have a valid test certificate, there were no L plates displayed on the vehicle, and he was not accompanied by a suitable driver.
At interview, the defendant accepted that he only had a provisional Polish licence, that he wasn't insured and that he didn't know the position in relation to the MOT. He was not driving with L plates and he said that his friend who was accompanying him was not a suitably qualified driver.
He was asked about the issue at Spire's Retail Park and he admitted that he had cut a clamp which had been put on his car. He said that he had to go to work and was in a rush and he accepted that he shouldn't have cut the clamp off his vehicle.
The court was further told: "An invoice has been requested numerous times from the DVA in relation to a value for the clamp, but one has not been forthcoming."
Oisin Toner, defending, said that the defendant, who is a general operative at a construction company, was originally from Poland and had been living in Northern Ireland since 2011.
Toner explained that Ustianowski had purchased the vehicle "two to three months ago" in the hope that he would get "legitimised on the road" having been reliant on lifts from friends to work in Dublin.
Defence said that: "He was supposed to get a lift with a friend to get provisions in Lidl; that friend, that pre-arranged lift, had let him down" and he then "foolishly drove this vehicle that was available to him".
"Whenever he came out and was clamped, he realised he was going to be in greater trouble once the authorities were alerted.
"So he took a very foolish step and then compounded his difficulties."
District Judge Anne Marshall said: "Whenever you buy a car, you need to have it insured immediately and have the necessary driving documents, otherwise the temptation obviously is there to get into it. Then it was very foolish indeed to cut the clamp off."
For the no MOT charge, he was fined £50, for no insurance, £200, for no licence, £50 and for criminal damage, £200. This left a total fine of £500, and he was given 20 weeks to pay. He was also disqualified from driving  for one month.
Sign Up To Our Newsletter