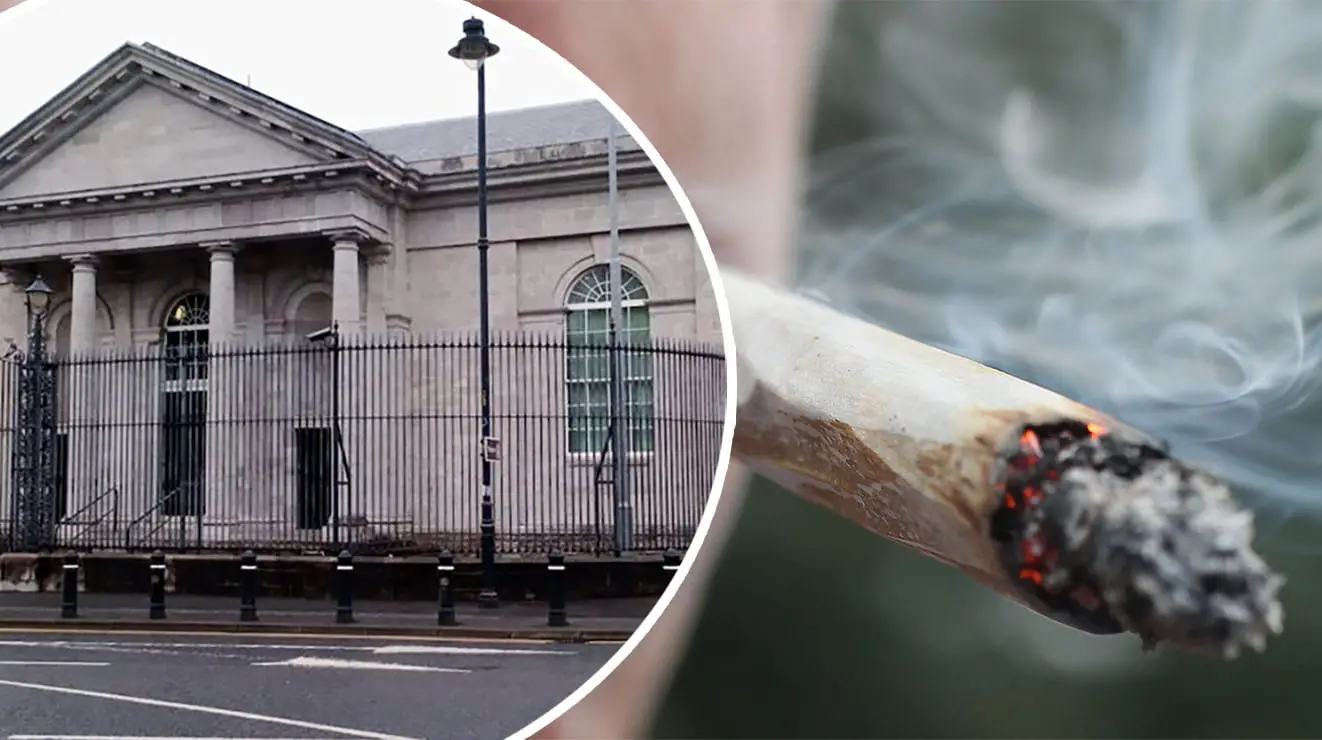 A man who was caught rolling a joint by police who spotted him through a front window has been handed a £250 fine.
Court heard police had been attending an address in Armagh on other business when the 33-year-old was caught in the act.
Barry John Dullaghan, of Tandragee Road, Portadown pleaded guilty to possession of a Class B drug at the city's Magistrates' Court on Tuesday.
Court heard that on July 10 at around 4pm police were attending an address in the Armagh area for the purpose of an arrest enquiry.
They arrived to find the front door of the property was left open and observed through a window the defendant on the sofa in the living room rolling a cannabis joint.
As officers entered, Dullaghan attempted to hide the substance, but was arrested for possession.
Defence solicitor Ruairi Gillen stated that the property in which the defendant was found was not his own and that Dullaghan was not the man police were seeking.
Court heard that at the time the defendant was on High court bail for grievous bodily harm, which was meant to be dealt with at Newry on Monday, but this case has now been put back until December.
Court also heard that Dullaghan had one previous breach of bail on his record, but Mr Gillen claimed this was down to the loss of an address.
The solicitor said the defendant had an "addiction to cannabis" and on the day in question had been offered some by a friend in Armagh city centre.
Mr Gillen said Dullaghan then purchased a bag of the drug for around £20.
He summed up the incident as being a case of the defendant "falling off the wagon" after abstaining from the drug for some time.
District Judge Paul Copeland said: "I appreciate you have an issue with this drug but every time you engage in taking it you are breaking the law.
"However, on this occasion, I will deal with it in the form of a fine."
Dullaghan was ordered to pay a fine of £250, along with the offender's levy of £15, within 10 weeks.
Sign Up To Our Newsletter