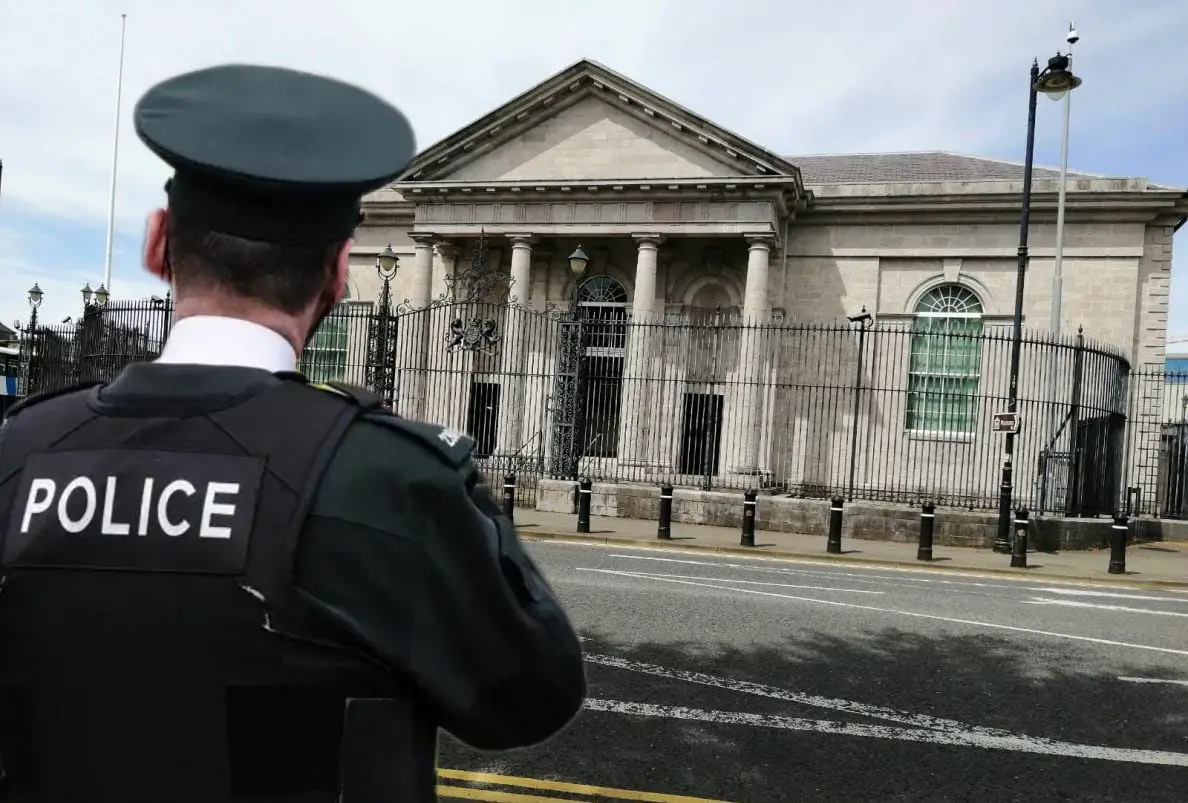 A man who is accused of punching his pregnant partner around the face "numerous times" has been refused bail.
Court heard how the 43-year-old is also alleged to have told police that he would "kill that f***ing b****".
Audrius Jakutis, of Navan Court in Armagh, appeared charged with threats to kill and assault occasioning actual bodily harm at the city's Magistrates' Court, sitting at Newry, on Friday via videolink from police custody.
A constable, who connected the defendant to the charges, outlined that on November 29 police received a report of a domestic assault at an address in Armagh.
Officers arrived and spoke with the alleged victim. It was observed that she had swelling to her left cheekbone and bruising to her right eye.
She informed the police that this was as a result of being assaulted by her partner, the defendant, and he was subsequently arrested.
The constable explained the nature of the alleged assault had been "punching numerous times around the face".
She added that the injured party is currently around two months pregnant with the defendant's child.
Outlining police objections to bail, the constable told court this was the six occurrence between the two parties since August, with some of these matters pending and one having resulted in a conviction.
She stated: "It is thought that he is a high flight risk as the only address he has been able to provide is in London. There is also a fear as this seems to show an escalation in injuries."
The constable added that Jakutis is alleged to have told police that he would "kill that f***ing b****", and police feared that this may be carried out.
Defence barrister Seamus Lannon stated: "In essence, I accept there is a clear prima facie case in the police evidence in terms of the threat to kill.
"But, notwithstanding that, I am still canvassing his presumption to bail and his presumption of innocence. There is clearly ongoing emotional tension between himself and his partner."
He informed the court that the only address available at present was in London and commented that he noted the police concerns over risk of flight but offered the alternative of bail subject to an address deemed suitable by police.
District Judge Paul Copeland stated: "Bail is refused. There is a history of persistent and recent domestic violence against this complainant. He was previously convicted of an assault on this complainant.
"There is also a fear that he would take flight and not attend for his trial if he were released."
Jakutis was remanded in custody and his case was adjourned until December 12 for an update.
Sign Up To Our Newsletter