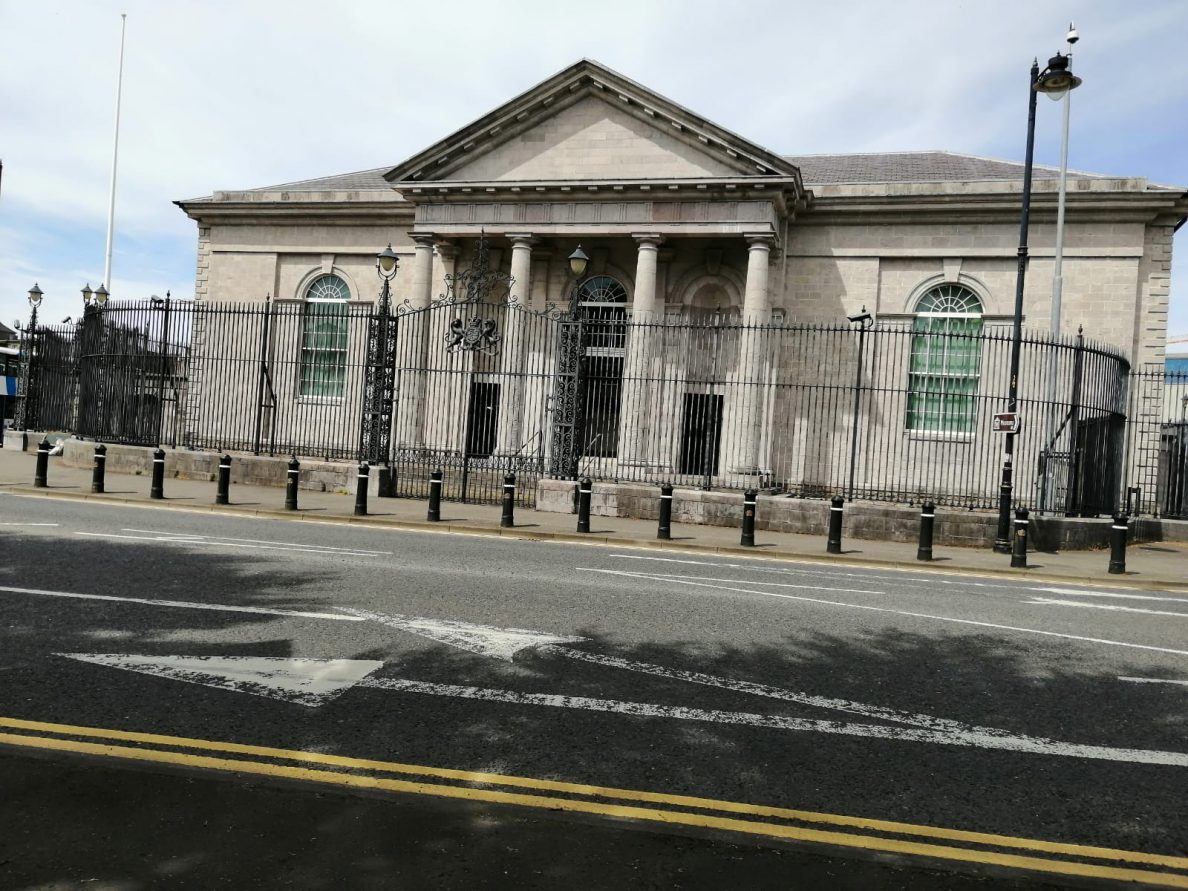 A man who is accused of possession of a petrol bomb in suspicious circumstances and driving whilst unfit has been refused bail.
The 27-year-old appeared at Armagh Magistrates' Court, sitting at Newry, on Tuesday on foot of breaching bail and the alleged commission of further offences, via videolink from police custody.
Sean McGonnell, is accused of driving whilst unfit, no driving licence, using a vehicle without insurance, failing to provided a specimen, aggravated vehicle taking causing damage and possession of a petrol bomb in suspicious circumstances.
These charges relate to an alleged incident in November, of last year.
McGonnell faces further allegations of criminal damage, two counts of assault on police, resisting police and disorderly behaviour which are alleged to have been committed yesterday (Monday).
These offences are alleged to have occurred in the Banbrook Hill area of Armagh, which is in breach of conditions set out in his bail for the November 2020, charges.
Opposing bail, prosecution outlined that on November 30, at 7am, police received a report from ambulance staff of a one vehicle collision on the Ballyards Road, Milford.
Officers attended to find this defendant in the vehicle slumped over the central console, with his feet on the driver side and his head on the passenger side.
Police believed McGonnell to be unfit and he was subsequently arrested but allegedly refused to engage in a preliminary breath test.
During a search of the vehicle, a glass bottle containing flammable liquid with a sock stuck in the neck was located.
Due to concerns for the defendant, he was taken to hospital but was later released and conveyed to Lurgan Custody Suite.
When interviewed, McGonnell denied being the driver of the vehicle and was subsequently released on bail.
Forensic analysis came back showing the presence of the defendant's fingerprints on the rear view mirror and DNA on the deployed driver side airbag.
During a second interview, McGonnell stated he had no recollection of driving and claimed his DNA could have been on the airbag as he tried to exit the vehicle.
Addressing the more recent charges, a constable stated that the alleged female injured party claimed that this defendant had "smashed her window with a frying pan".
No other details of this were opened in court, but the particulars allege that McGonnell had been disorderly in the vicinity of Banbrook Hill, Armagh, and had assaulted two officers.
Prosecution told court that the defendant presented with 84 previous convictions and bail was objected to over concerns regarding the commission of further offences.
Defence barrister Kevin O'Hare submitted that the owner of the vehicle was engaged in painting and decorating with the bottle being "white spirits".
He commented that McGonnell had been on bail since November with no other breaches and that an address outside of the Armagh area with strict bail conditions could assuage fears.
Deputy District Judge Philip Mateer said: "I don't believe he is a suitable candidate for bail given his record and given he was released on bail by police with conditions not to be in Armagh and then is alleged to have committed further offences yesterday."
Bail was refused and both cases were adjourned until May 25 for an update.
Sign Up To Our Newsletter