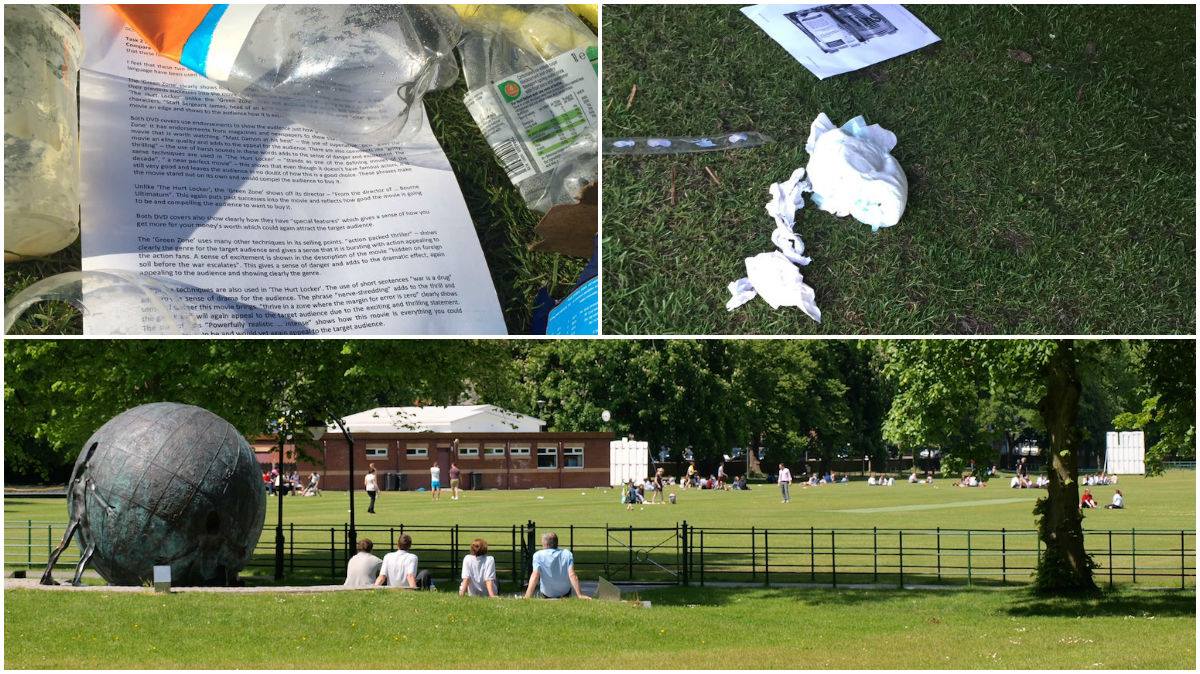 Armagh's army of sun worshippers have been out in force this week as the mercury rises.
But unfortunately the year-on-year problem of litter left behind shows no sign of disappearing.
The Mall in Armagh has become a magnet for 'fun in the sun' activities; families, joggers, walkers and school children, all have been enjoying the opportunity of taking in some much-needed sunshine.
However, the huge numbers turning out during the day has meant more and more rubbish being left behind.
Sadly, the beautiful Mall is being littered beyond belief.
It is not the fault of local street cleaners; no sooner can the litter be picked at one end of the Mall than the other is again piled high.
It is almost impossible to keep on top of things.
The really sad thing is that laziness is, quite simply, to blame.
There are litter bins provided and they are emptied. But some people simply refuse to use them or to take their rubbish with them when they return to their cars or go home.
Hot food takeaway and confectionery wrappers, plastic bottles and drinks cans, even school notes, obviously left behind after exams end and considered no longer needed. These are just some of the items to be found.
But there is an absolute limit. A soiled nappy! Someone has seen fit to change a nappy on the Mall but, rather than make the effort to dispose of it, left it lying behind for all to enjoy.
Armagh Cricket Club has this problem year on year too with the rubbish left strewn across the playing surface.
There really can be no excuse for this type of behaviour.
The Mall – and the many other fantastic parks across the borough – are there for all to enjoy!
People should not have to wade through the detritus of another person's day out.
Litter louts should take some responsibility for their actions and think again – why should such laziness and selfishness be allow to spoil it for everyone?
Read more news:
More than 20,000 expected to flock to Armagh show
Police bail for man arrested in connection with murder of Bessbrook pensioner
Tandragee 100 organisers win prestigious Queen's Award for Voluntary Service
Wheelie bins torched during night of vandalism in Co Armagh village
Armagh's latest hot food takeaway plan at former Jet Filling Station
Tandragee business given go-ahead for £4m factory extension plans
Could Portadown Road see further housing development?
New Health Minister asked to reinstate minor injuries unit to Armagh
Sign Up To Our Newsletter