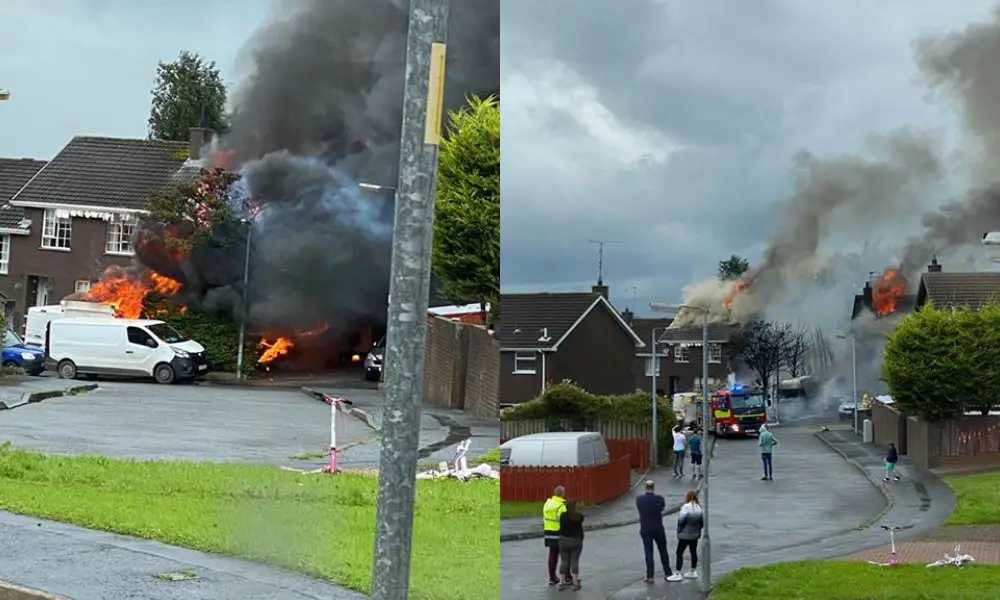 A major incident is unfolding in Armagh this evening (Sunday).
Three homes and several vehicles have caught fire in the Ardmore Avenue area of the city following a gas explosion around 4.30pm.
Police, ambulance and fire crews are currently battling the ferocious blaze, with smoke billowing high into the sky.
There have been no reports of any injuries.
It is understood fire crews managed to rescue a dog trapped in one of the homes.
One eye-witness told Armagh I the incident began around 4.35pm.
"My bedroom door blew open with the explosion; I knew it wasn't just a bang I heard," she said.
"My daughter and I headed up towards the smoke and phoned fire brigade as the second house in was on fire now – it seems to have spread."
Another told Armagh I: "The flames were raging through the house and it looks to have caught onto a second neighbouring house.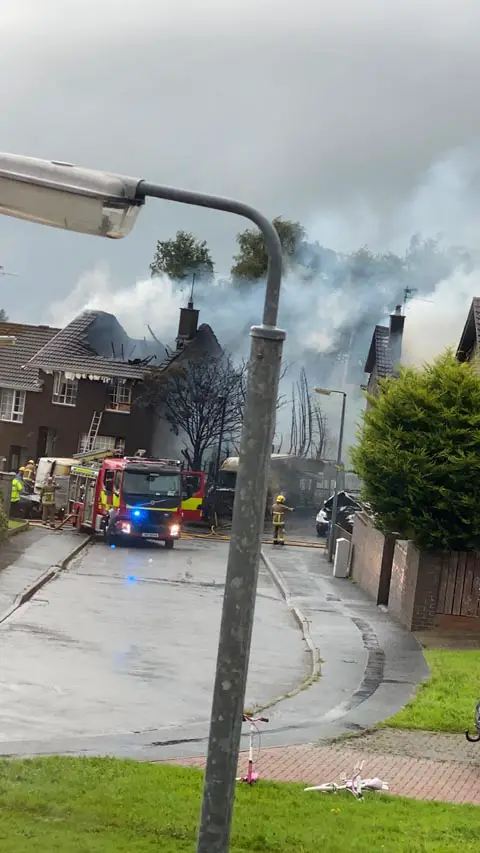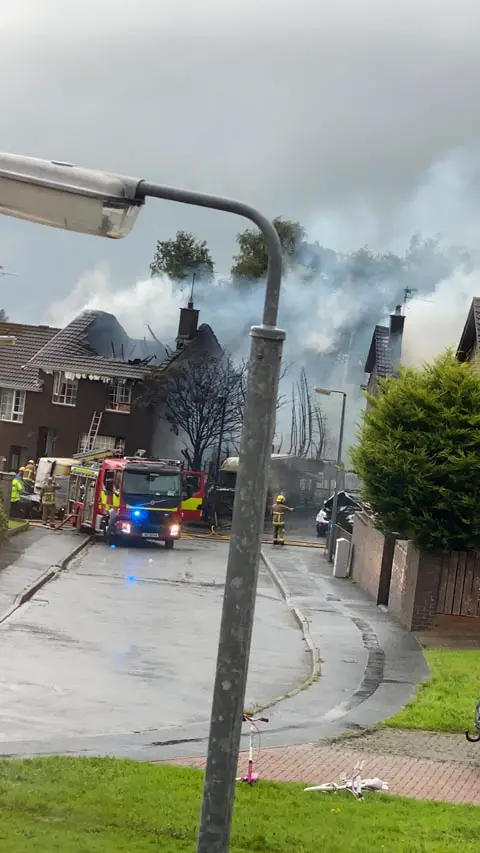 "It's absolutely devastating to watch; there are several vehicles on fire.
"There are so many people out on the streets but we're helpless – we've no idea what happened."
A PSNI spokesperson said: "Emergency services are at the scene of what appears to have been a gas explosion at a house in Ardmore Avenue, Armagh.
"Local residents should keep their windows closed. The public should avoid the area as we work to make the scene safe.
"Thankfully, no injuries reported at this time."
Video below courtesy of Jack, Armagh.
Newry and Armagh DUP MLA William Irwin commented: "Viewing the video footage circulating on line this is major fire engulfing a home and vehicles in the Ardmore Avenue area of Armagh City.
"It is not clear at this stage what has caused the fire however I hope and pray that no one has been injured as a result of the blaze.
"It certainly is frightening footage to see in a built up area and our appreciation and respect must go to the Fire Brigade for their swift response to this major incident."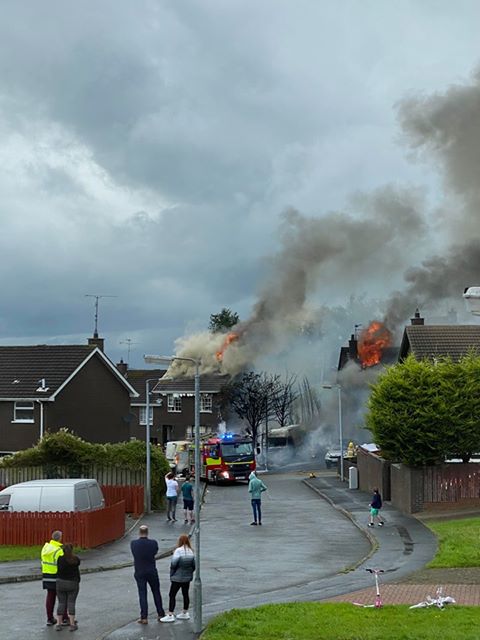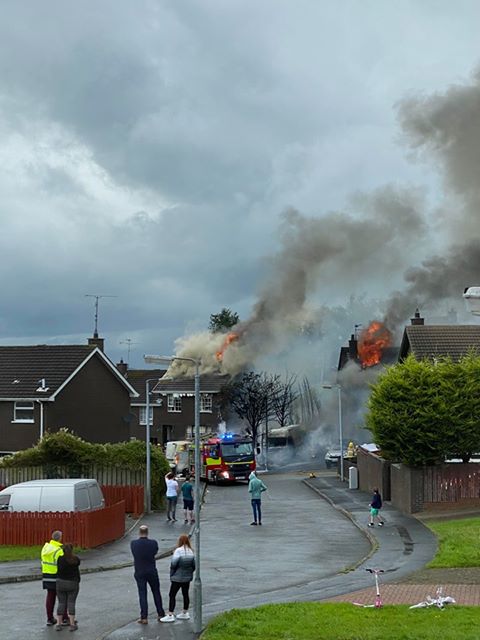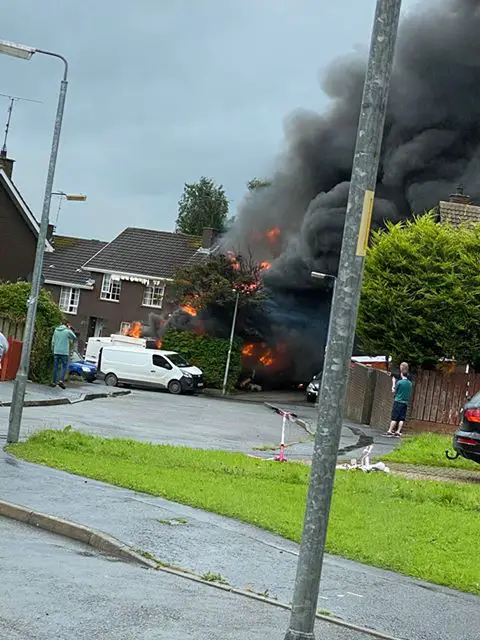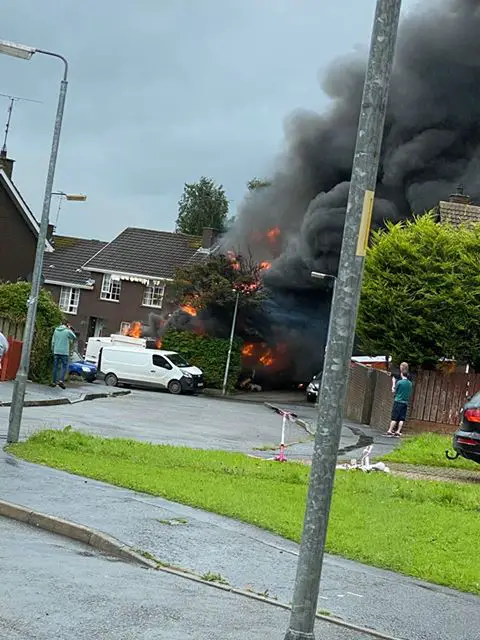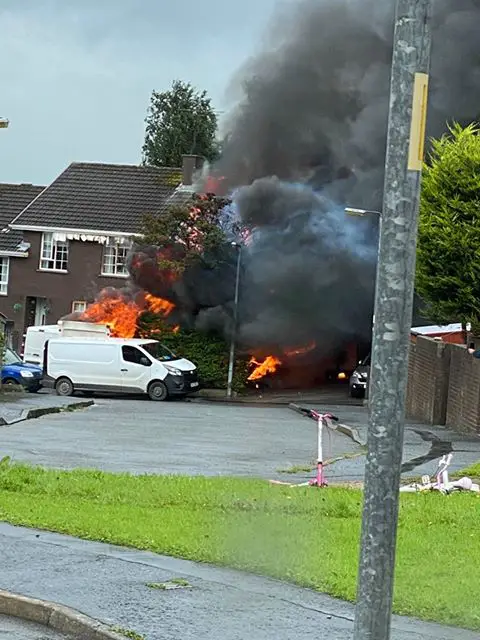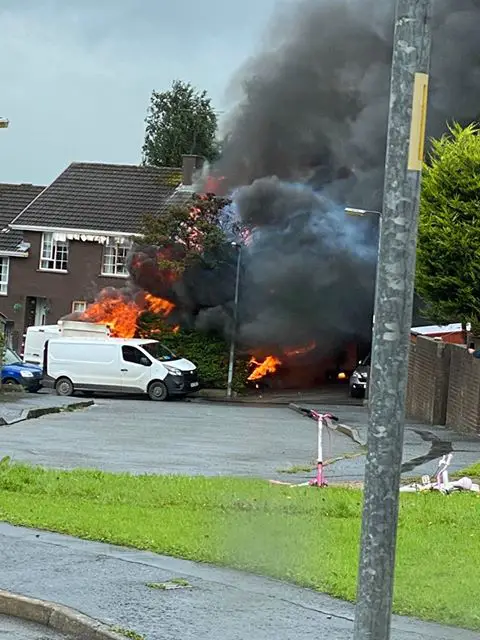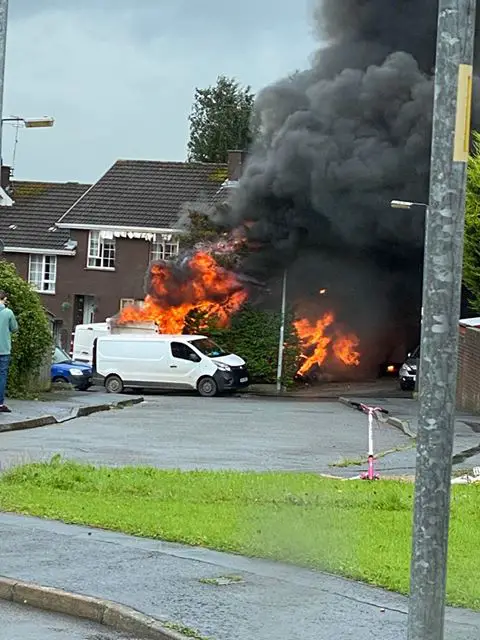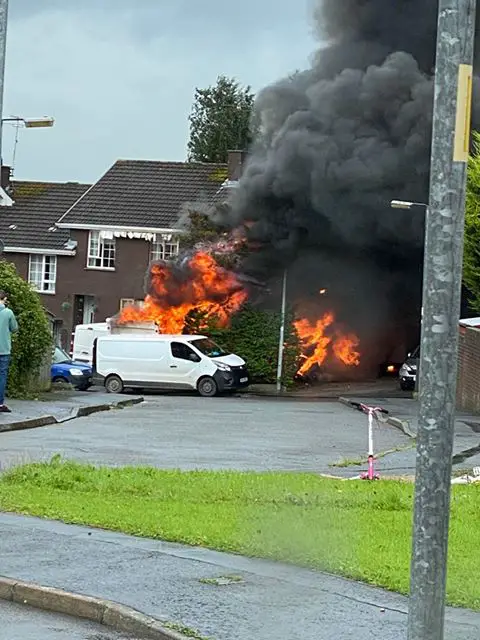 Sign Up To Our Newsletter