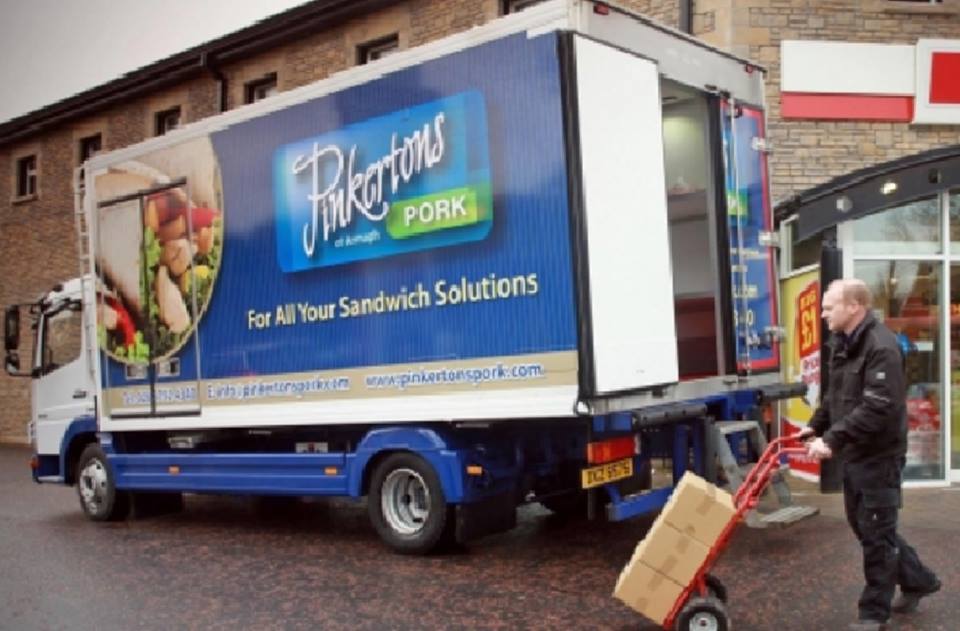 Plans for an extension to the iconic Pinkerton's Milford HQ have been recommended for approval.
Officials will recommend to Armagh City, Banbridge and Craigavon Borough Council's planning committee this month that the work be allowed to proced.
The work is expected to cost in the region of £350,000.
Pinkertons – based at Magheraville Road at Milford – has been manufacturing quality local meat products, including bacon, sausages and gammon, for more than 50 years.
It is a giant of a name for local quality meats and sits alongside Cookstown and Denny as one of our home-grown favourites.
This year actually marks the 20th anniversary since Eric Johnston built a fully EC standardised plant in Milford.
It was one of a number of extensions to the business, and it was Eric who had originally acquired the Pinkerton brand name, one which actually can trace roots as far back as the 1890s.
The business is now being run by a younger generation of the family.
Armagh I revealed last October that the business hoped to make a sizeable increase to the premises in all areas, including production facilities, office accommodation, storage and other ancillary uses.
Approval was sought for a ground and first floor expansion to the main office and reception area, as well as processing area and first floor laboratory control room and canteen.
Council officials were told that the company currently employs 30 staff and the extension would see the creation of a further three jobs if approved.
A number of consultations have taken place with statutory authorities including TransportNI.
Officials are satisfied that the development should not be allowed to proceed.
Of course, the final decision will rest with councillors when they meet this month.
Sign Up To Our Newsletter