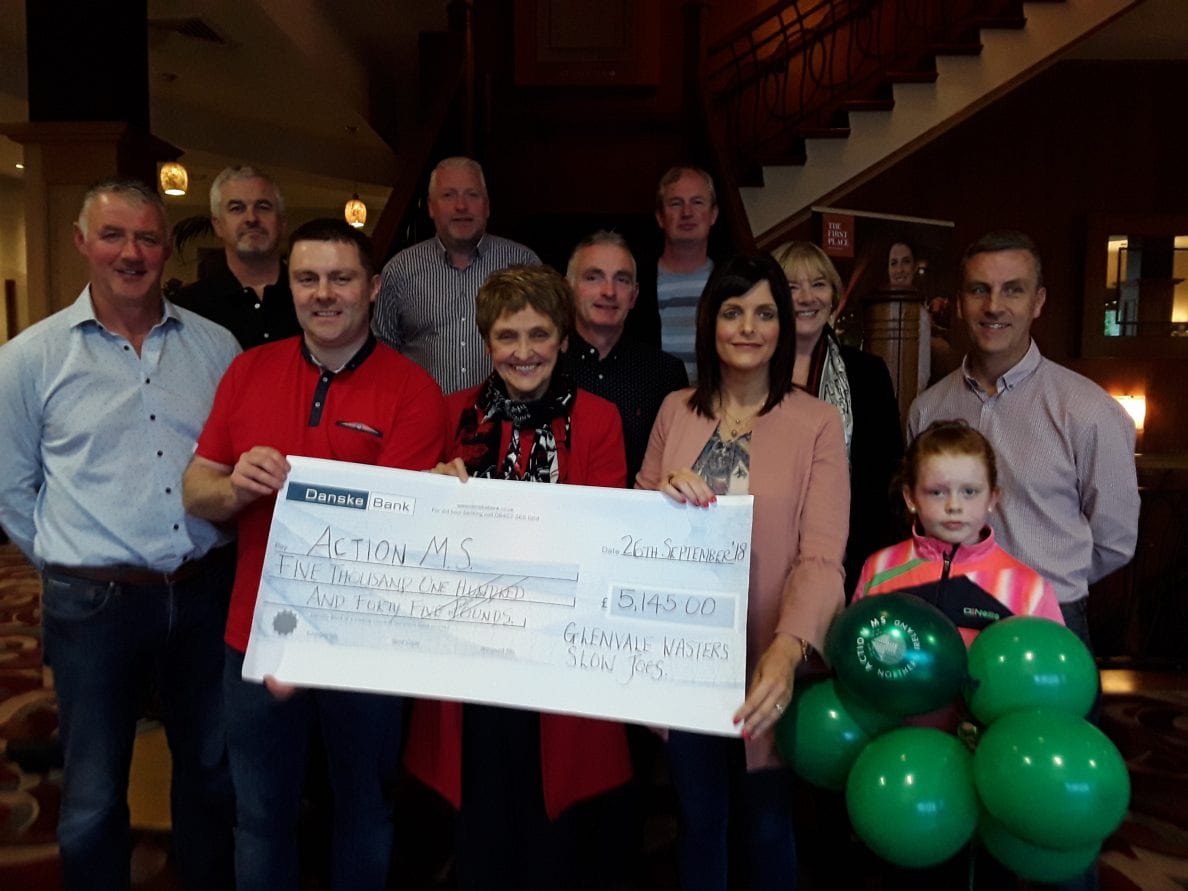 Fundraising efforts in a Co Armagh community have seen over £5,000 raised to support the work of Action MS.
The charity was thrilled to receive a cheque after the sterling work of friends of Jim and Mairead Moore, from Madden.
Jim and Mairead hosted a coffee morning in Madden Community Hall, supported by many friends and family.
And members of Madden football team took part in the Belfast City Marathon relay event under the auspices of The Glenvale Wasters and Slow Joe's (pictured inset).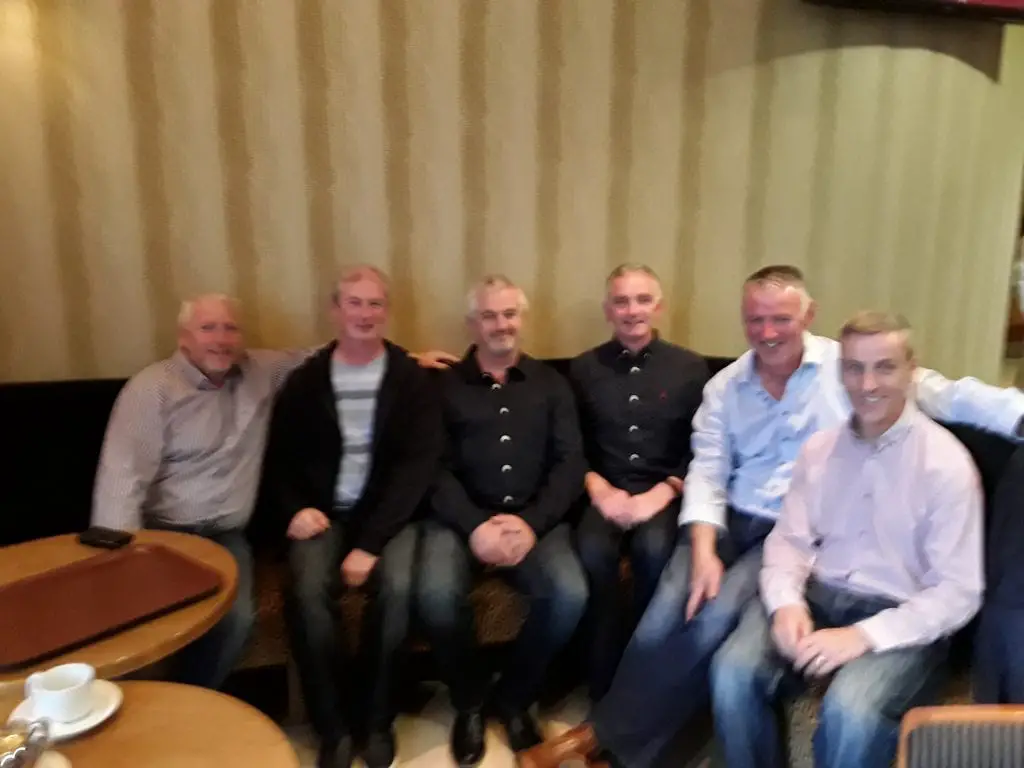 Action MS chief executive Ann Walker and representative Gerry Mitchell were delighted to meet the team along with Jim, Mairead and their daughter Cadhla.
They travelled to Armagh for a special cheque presentation in the Armagh City Hotel.
Said Gerry: "All of their wonderful efforts culminated in an amazing £5,145 being raised.
"This will be put to good use in the Armagh area supporting those with MS and their families."
There are also now plans in the pipeline to start a men's support group.
A huge well done to all involved for their brilliant achievement!
Sign Up To Our Newsletter