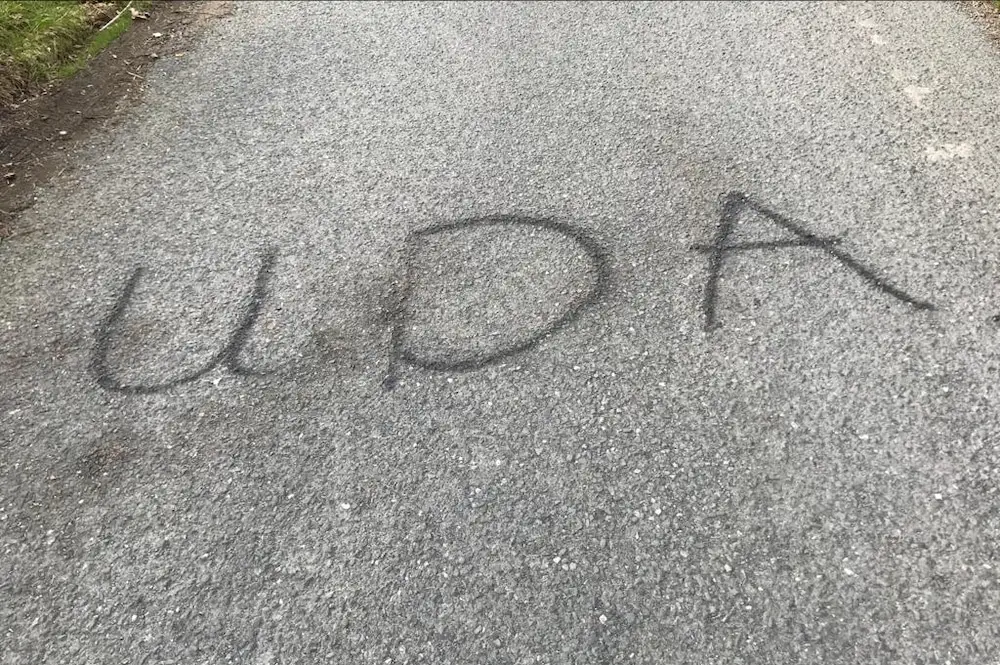 The appearance of loyalist slogans spray painted on the road outside Ballymacnab homes have been described as a "sinister development".
Sinn Fein Councillor Brona Haughey said she was concerned when contacted about the graffiti by residents.
"Loyalist murder gangs have operated in this area in the past and the appearance of these slogans bring vivid memories of the murderous campaigns of these sectarian killer gangs working in collusion with others," said Councillor Haughey.
The Cusher representative said local residents have now cleaned the offensive graffiti.
"I utterly condemn these type of intimidating actions and like many others question why 23 years after the Good Friday Agreement, such criminal groups still exist," she added.
"Finally I would call on all elected representatives for the area to also be unequivocal in their condemnation of these sectarian acts."
Newsletter
Sign up for our weekly newsletter here.