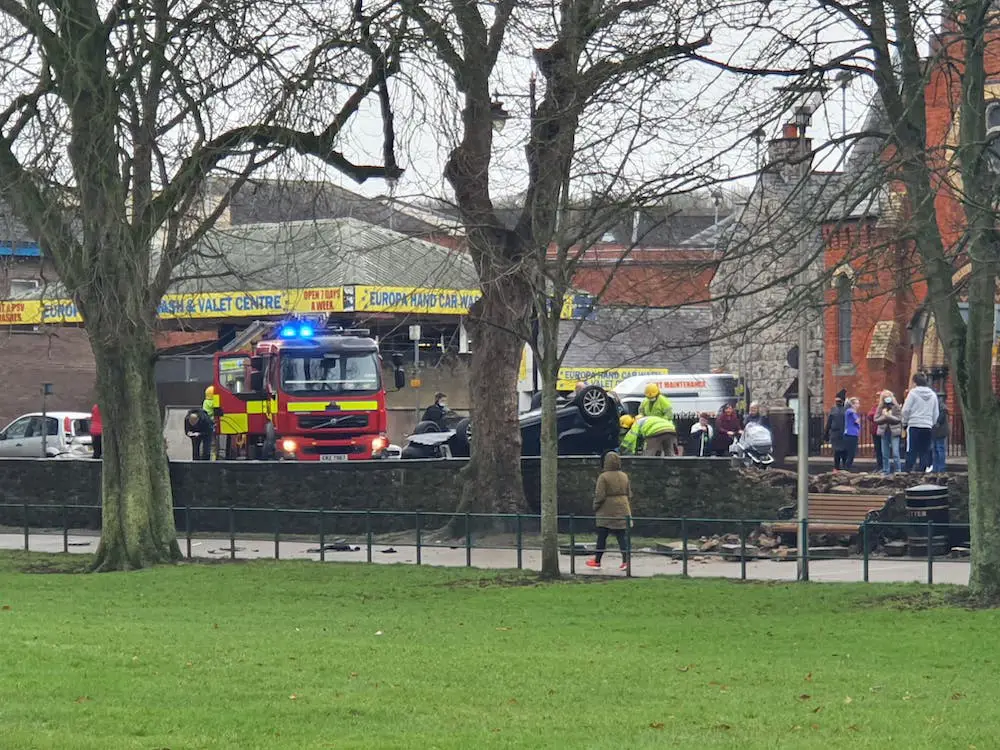 A Dungannon man convicted of dangerous driving, which resulted in a lorry shedding its load and car being overturned, must wait until next month to learn his fate.
The 42-year-old's barrister told court that in his interview with police his client had appeared "distraught" by the incident, however, the district judge questioned why he had failed to stop at the scene.
Bosco Don Donnolly, of Coolough Drive, was convicted of dangerous driving, failing to stop where an accident occurred, failing to report an accident and failing to remain at an accident at Armagh Magistrates' Court, sitting at Newry, on Tuesday.
The charges relate to an incident on January 11, when a lorry carrying a pre-fab cabin shed its load on Mall West.
Court heard that the cabin had been shed after being dislodged by the branches of trees.
Damage was caused to a wall on the Mall and three other vehicles during the incident.
Prosecution stated that the defendant drove into a Seat Leon which in turn collided with a Caddy van and it into a Ford Fiesta.
The Seat Leon was left overturned on its roof following the incident with two female passengers still inside.
Donnolly was then reported to have drove on, with District Judge Bernie Kelly questioning his reason for doing so.
Defence barrister Patrick Taggart stated there was no answer.
He explained; "He continued on to the Newry Road, then he thought better of it and as he was turning around in the wide hard shoulder police arrived."
He said that in the interview with police his client had appeared "distraught" by the incident.
However, District Judge Kelly questioned this, saying he would have stopped if this was the case.
The case was adjourned until December 14 for a presentence report.
Sign Up To Our Newsletter