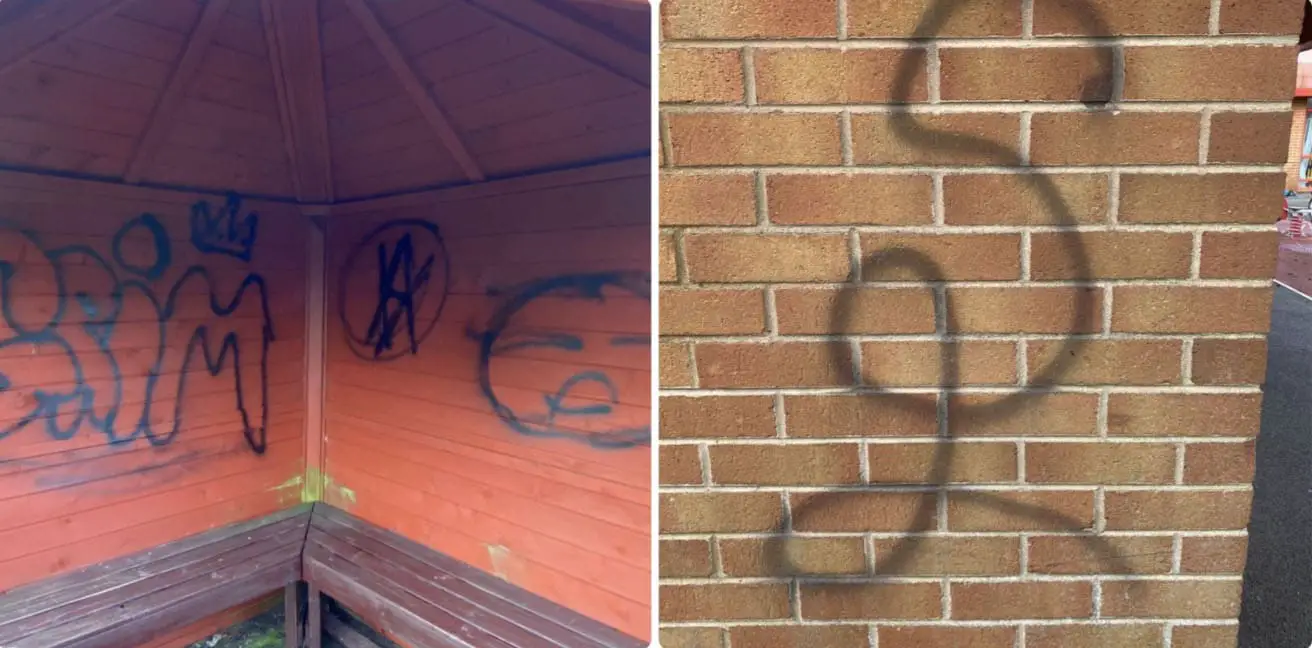 Police are attempting to track down the sick vandals who daubed offensive and "heartbreaking" graffiti on a special school in Armagh.
Police in the city say they are working hard to apprehend the culprits who spray painted the walls of Lisanally Special School over the weekend.
A police spokesperson commented: "The Police Service of Northern Ireland is committed to investigating all hate crimes and working with our partners to increase reporting and support victims.
"Sadly, Lisanally Special School in Armagh has been targeted by graffiti . Some of which is just too offensive to post!"
"It's heartbreaking to see how anyone can think this is acceptable.
"If you know this graffiti tag or have any information please contact Police via 101 reference 467 of February 21.
"The graffiti is being removed with the help of Armagh's Police Community and Safety Partnership."
Sign Up To Our Newsletter