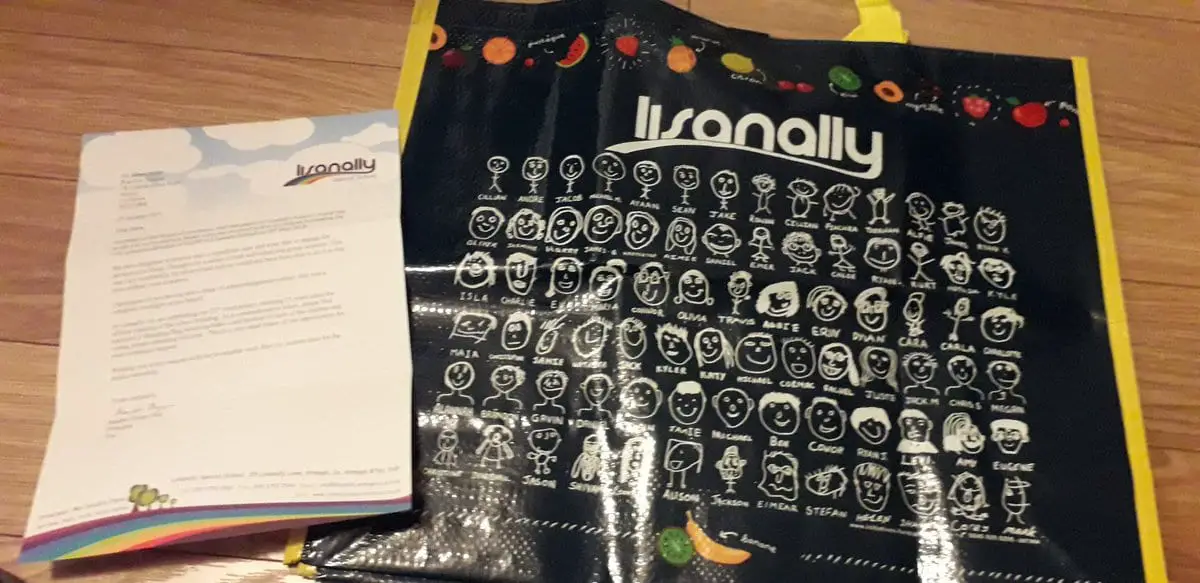 Thank-you letters do not come any better than this!
The brilliant work of Run for Autism HAND has supported so many in the local community.
And one beneficiary of the group's charitable endeavours is Lisanally Special School.
Last year, through fundraising efforts, Run for Autism HAND was able to present the school with a cheque for £2,000.
Now school principal Sandra Flynn has written to Run for Autism HAND's Sean Quinn to thank he and the team all for their ongoing support.
But the thank-you came with a brilliant keepsake.
Lisanally Special School is marking 25 years since the school building opened in Armagh.
And as a "commemorative token", a shopping bag was included with the letter.
The bag contains a self-portrait of each of the children and young people attending Lisanally this year.
Principal Sandra Flynn wrote: "We were delighted to receive such a significant sum and were able to engage the services of a Music Therapist for a series of both individual and group sessions.
"This was very worthwhile for all involved and we would not have been able to do it at that time without your donation."
And she added: "Wishing you every success with the invaluable work Run for Autism does for the local community."
For Sean is was a letter which meant so much and the bag made it all the more incredible.
He said it was "just beautiful" to receive such a lovely gift and recognition!
Sign Up To Our Newsletter