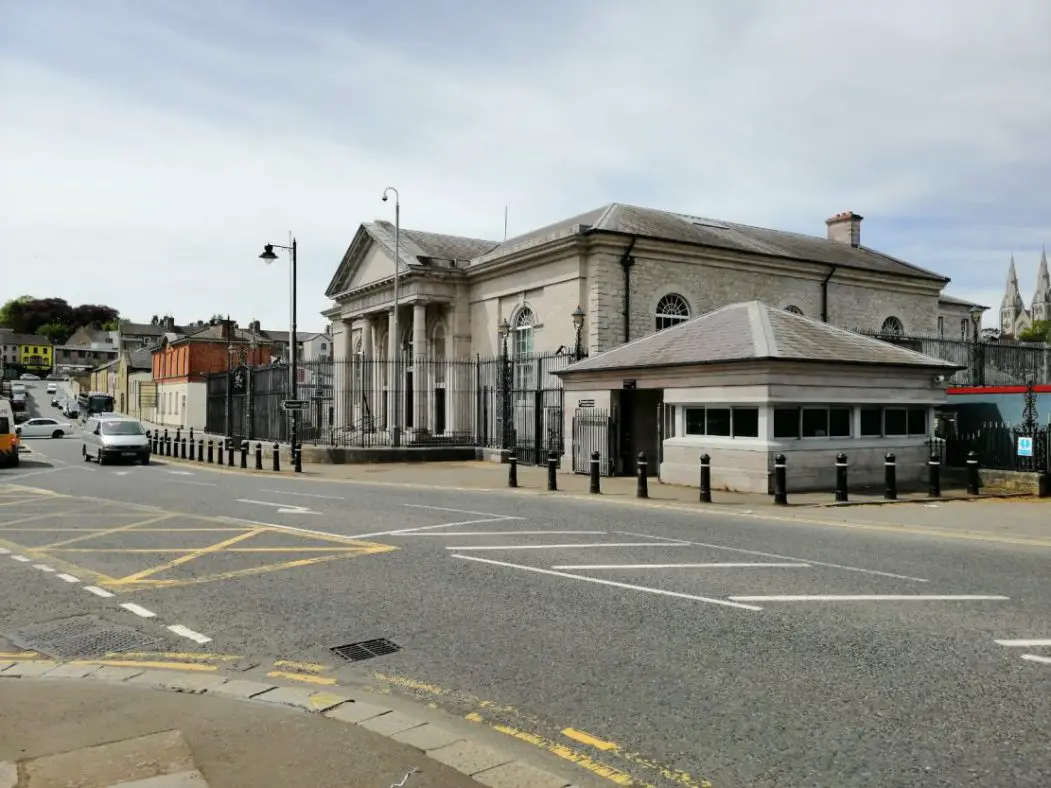 A County Armagh Lexus driver who fled after being caught by police doing donuts and skidding in Keady has been slapped with a fine for a range of motoring offences.
Christopher Myers, from Armagh, was heard before the city's magistrates' court, sitting at Newry, on Tuesday, with the defendant entering guilty pleas to seven motoring charges.
The 23-year-old, who now lives in Australia, was charged with dangerous driving, failing to stop for police, failing to stop at an accident, failing to report an accident, failing to remain at an accident, using a motor vehicle without insurance and having no vehicle MOT certificate.
The court heard that on August 1 this year, police were on a mobile patrol on Kinelowen Street in Keady, when they observed a vehicle doing donuts and causing "excessive smoke and noise" in a public car park as they were driving towards Armagh.
Police went to turn in the next junction with the intention to speak to the driver. However, as they were turning the vehicle, a Lexus, came out of the car park "sideways", still causing smoke.
The vehicle went across a lane of traffic and drove off. Police were directly behind and signalled it to stop using blue lights and sirens.
The driver made no attempt to stop and "took off" in the direction of the border at "excessive speed", overtaking cars at speed on the wrong side of the road.
Shortly afterwards, police received a report of a damage-only road traffic collision in Keady, with the reporting person stating that a Lexus had struck the front of their car.
They said that the vehicle had exited a car park and "crossed the road sideways" causing damage to their front headlights, bonnet and bumper. There were no injuries, but the reporting person made a statement to police, identifying the driver as the defendant.
Chris Logue, defence solicitor, told the court: "This was a vehicle that was just about to be sold and the proposed purchaser was about 10 minutes away from coming to collect.
"He decided, for some reason, in the 10 minutes while he was waiting for the purchaser to start doing what he did.
"He obviously was having fun, in inverted commas, but not fun for anybody else."
The defence further stated that Myers had cancelled the car's insurance and panicked when police arrived at the scene.
"I don't think he'll ever be able to explain what got into his head while he was waiting to sell this car."
District Judge Anne Marshall noted that Myers, who is in Australia and is planning to settle, told police at interview that he had not been driving the car.
"It's dangerous driving over a prolonged period, with doing the donuts and sliding out onto the road and then the collision as well," she said.
For the charge of dangerous driving, District Judge Marshall imposed a fine of £200, along with the £15 offender levy and a disqualification from driving for 18 months.
For the no insurance charge, he was fined £200 and, for the no MOT, £50.
For the remaining charges of failing to stop, report and remain at an accident and failing to stop for police, Myers was fined £50 on each charge and disqualified for six months on each except for the dangerous driving charge.
Due to the quantity of the fines, he was given 26 weeks to pay.
Sign Up To Our Newsletter