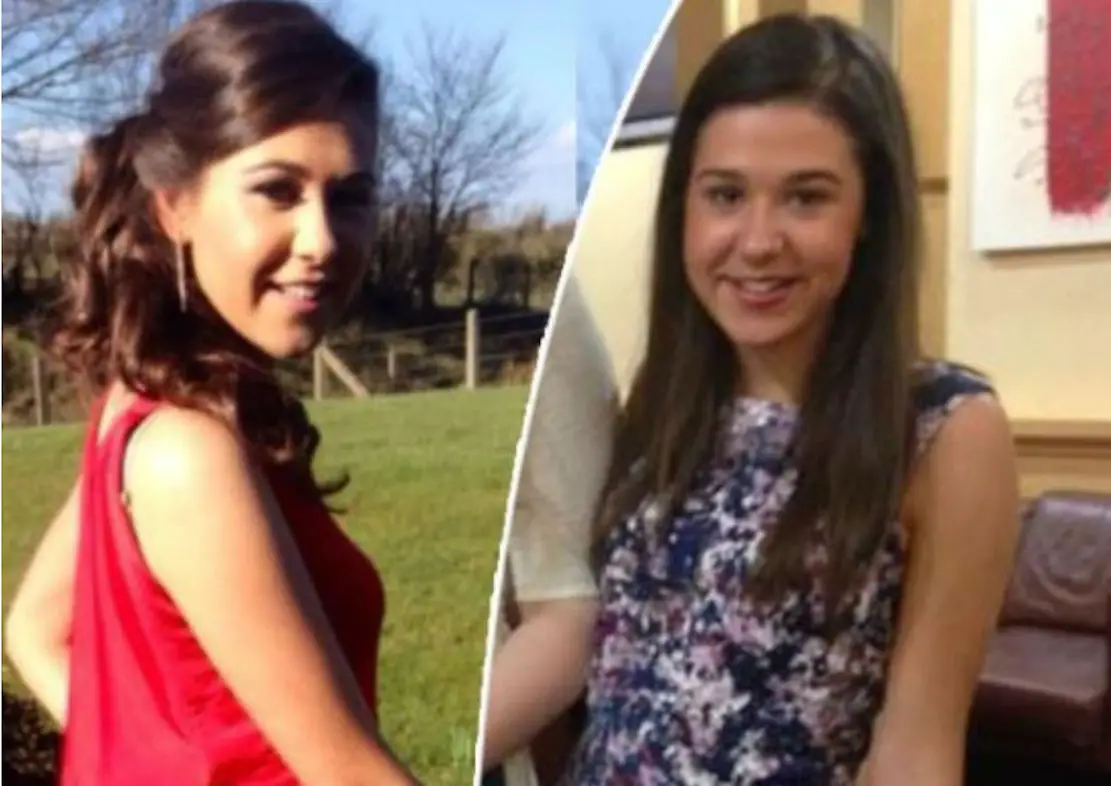 The family of an Armagh teenager, who tragically lost her life at the hands of an uninsured and unlicensed driver, will tomorrow (Wednesday) meet with the Justice Minister in a bid to have tougher jail sentences introduced.
Lesley-Ann McCarragher, who was just 19, was out jogging along the Monaghan Road close to her Milford home, when she was struck by a car on Saturday, April 9, 2016.
That car was being driven by Armagh man Nathan Finn.
Finn – then aged 17 – sped from the scene, leaving Lesley-Ann lying on the road. He hid the vehicle at a relative's property, and later concocted a story about selling it.
He was initially jailed for nine years but was successful in an appeal, having the sentence cut by 12 months – half of which would be spent outside of prison on license.
A campaign led by the McCarraghers – and the family of 18-year-old Enda Dolan from Omagh – saw an overwhelming response to a public consultation calling for significantly stronger sentences for death drivers.
Over 98% of respondents supported an increase for the maximum sentence from 14 years to at least 20 years.
Enda Dolan, like Lesley-Ann was in his first year at university when he died in 2014. He was struck by drink and drug driver David Stewart in Belfast.
Stewart admitted the offences and was sentenced to seven years but that was increased to nine years on appeal – have to be served on license.
Speaking to Armagh I, ahead of Wednesday's meeting with Naomi Long, a McCarragher family spokesperson said they are hopeful the Minister will follow through on what the public consultation has presented – that "people want a stronger sentence for death by dangerous driving".
"The public has spoken and that's what they want; we are hoping she will respect that and push that through Stormont," they said.
The response was published in the latter half of 2020, and now the family are keen to know what the follow-up will be.
The family stated: "We never anticipated being in the situation we are in – never did we think this would happen to us, and especially from someone who lives so locally in the community.
"It's very hard to deal with the fact he is going to be released out into the community so quickly. We haven't come to terms with it ourselves.
"We know we're not going to change it for Lesley-Ann – it will not be changed for Lesley-Ann – but we don't want other families to be put in similar situations to us and getting a sentence that does not reflect the crime which has been committed.
"We wouldn't want any other family coming out of a court feeling the way we did after the sentencing – and especially after the review. As a family we were devastated – the community were devastated. That's why we think people have spoken so strongly about it through this review; they want change and that it shouldn't be allowed to happen again."
The family say they are erring on the side of caution as to the outcome of the meeting but stressed that "if it's not what we are looking for tomorrow, we will be fighting on".
They added: "It's not going to end if Naomi Long makes a decision that it's not going to be amended but we are hoping she will do the right thing by the people of Northern Ireland.
"We know the community is very much behind what we are doing. We never expected this to come to our doorstep and we would never want to see it come to anyone else's doorstep.
"Unfortunately, we have been put into this position because of Nathan Finn."
Finn's release is fast approaching, something the family say they still have not come to terms with.
"That's the next thing we as a family we will have to deal with because the sentence was so short to begin with; you're not prepared for him to be back in the community; a lot of people don't realise he's going to be out on license very soon.
"While we can't change it for Lesley-Ann we can hopefully see change for future victims."
Sign Up To Our Newsletter