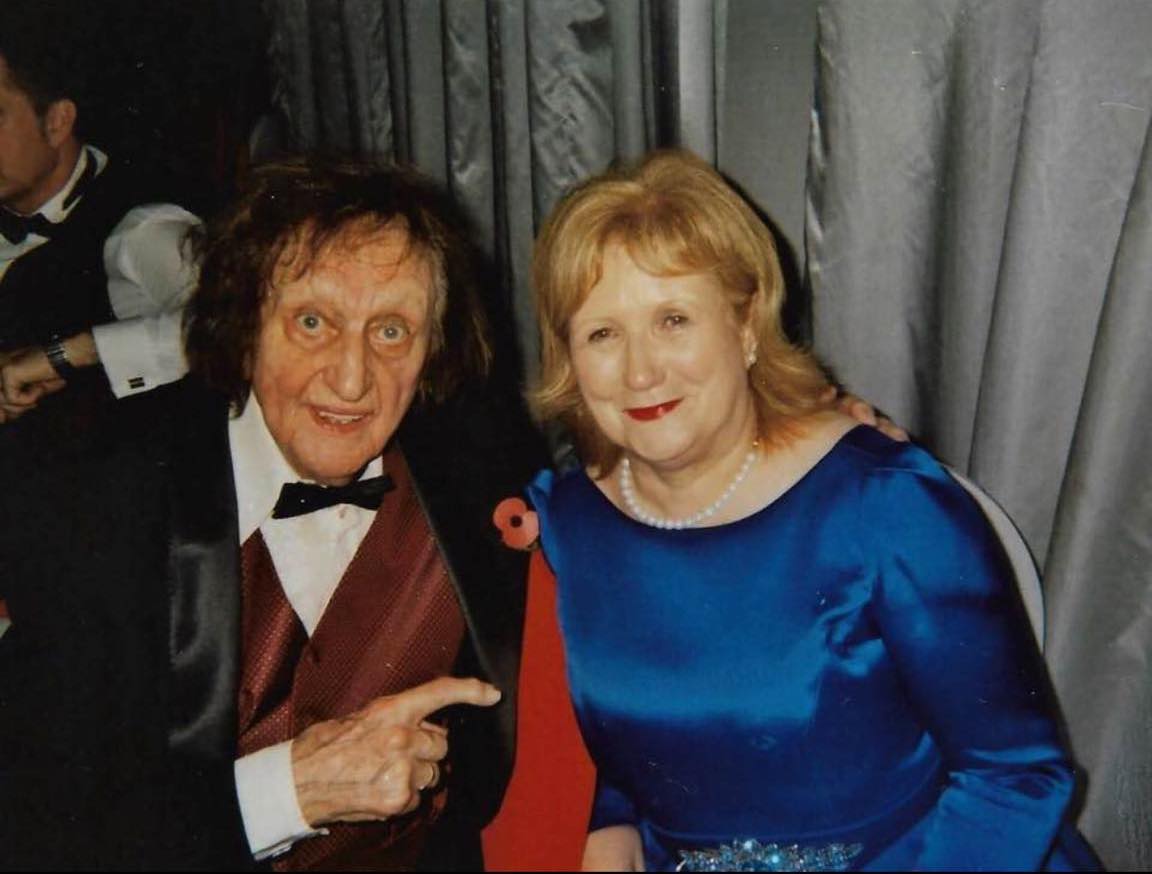 With Sir Ken Dodd's passing, a generation and more mourned the loss of a comedy legend.
But for one Armagh woman, this morning's sad news prompted a fresh sense of bereavement.
Rosemary Arbuthnot was one of those lucky to attend the Liverpool star's 90th birthday party in the city's town hall back in November.
She did so as a guest of her brother John.
That was the last night she spent with her brother – a wonderful, laughter-filled occasion – before his sad passing on New Year's Day.
"My brother John passed away on New Year's Day, so Ken's death was quite emotional for us today," explained Rosemary. "That was a really good night and it was the last night that I had with my brother."
Sir Ken Dodd was the creator of the Diddy Men and one of the most popular comedians of his time.
Rosemary explained how the unlikely invite came about.
"John and Ken knew each other very well; he ran a pub in Bootle, Liverpool and was involved with Ken in different charities and functions – along with Ricky Tomlinson and Charlie Landsborough. They tried to get in touch with Ken when my brother died but he was very ill himself.
"I remember a story my sister-in-law told me about Ken. He threw our John a tenner over the table one night and he says to him 'buy a pair of shoes'.
"John says, 'what, buy a pair of shoes for a tenner?' Take the shoes out of the box and every spare penny you get put it in the box because you give too much to charity and don't keep enough for yourself.
"There are so many stories you would hear about Ken, and no doubt plenty over his 90 long years."
On the night of his birthday last November, Ken, at the ripe old age of 90, entertained the crowds with anecdotes and songs, right through into the early hours of the morning.
"I met Ken personally and he was just a wonderful man," Rosemary recalled.
"As a child growing up, my father and mother loved Ken Dodd. We always had to watch him, but we liked him too.
"He spoke about his life, how thankful he was for his life, the gifts God had given him. He sang, he told jokes but it was a huge celebrity night too with a who's who of the entertainment world. For a man of 90 he was brilliant."
She added: "He was very proud of his Liverpool roots too – he lived in the house his grandmother owned; he was born there and he died there. He was very much a born and bred Liverpudlian and that came across very much so at his birthday.
"There was a big screen too with tributes from Sir Paul McCartney, Ringo and all the local celebrities, and even one from Prince Charles; he was so well thought of.
"He talked about when he was growing up and his family didn't have much money, all they had was jam sandwiches, some nights that's all they had to eat.
"At the end of his birthday evening they brought out plates of jam sandwiches for everyone, it was so fitting of the man.
"And as we left at around 1.30am he was still signing autographs for people, so God knows what time he got away at."
While Ken's passing reminded Rosemary of what she too has lost, it reminds her of the last precious night she got to spend with her beloved brother.
Sign Up To Our Newsletter