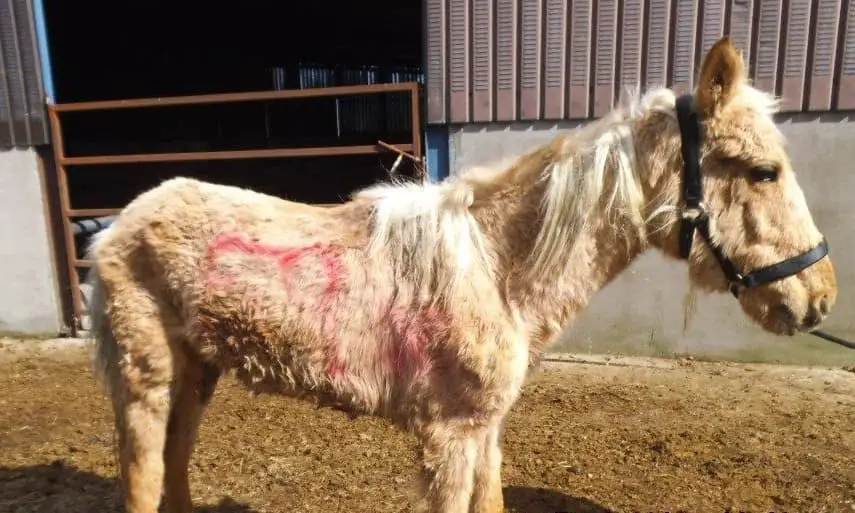 A county Armagh woman has been given a suspended sentence in relation to 15 cases of animal cruelty.
Orla Shortt of Granemore Park, Keady, pleaded guilty to causing unnecessary suffering to 15 horses in her care when she appeared at Armagh Magistrates' Court on Tuesday.
She received a three-month sentence suspended for two years and been banned from keeping horses for two years. Shortt was also ordered to pay costs of £250.
An animal welfare investigation was launched in 2013 after a complaint was made to Armagh City and District Council regarding the condition in which horses owned by Shortt were being kept.
Animal Welfare Officers, assisted by veterinary surgeons and supported by PSNI Officers, examined over 100 horses in Shortt's care when they visited a property at Armagh Road, Keady. Some horses were found to be malnourished, without food or water and kept in filthy conditions.
Some 15 were certified as suffering by the veterinary surgeons.
This case of animal cruelty was brought against Shortt by Armagh City, Banbridge and Craigavon Borough Council under the provisions of the Welfare of Animals Act (Northern Ireland) 2011.
Commenting on the case, Council Head of Environmental Health said: "It is upsetting to hear of cases of the mistreatment of animals. However I am gratified that Armagh City, Banbridge and Craigavon Borough Council continues to adhere to a rigorous enforcement policy to ensure full compliance of regulatory requirements.
"I would urge the public to be vigilant and report any suspected cases of mistreatment or cruelty to domestic animals and horses to our Animal Welfare Team. Complaints are investigated thoroughly and where necessary formal action is taken, which may include the issuing of Improvement Notices or, where appropriate, the seizure of animals and prosecution."
If you are aware of any animal being neglected or abused, contact the Animal Welfare Team on 028 3751 5800 or email animalwelfare@armaghbanbridgecraigavon.gov.uk
Read more news:
Libraries continue to decline as only one in four adults visited last year
'Thieves and thugs will be dealt with' warns vigilante graffiti
Business owner offering £1,000 for info after thieves steal catering van
Brave John's family direct donations in lieu of flowers to help other cancer sufferers
Emergency services at scene of two car collision near Craigavon Area Hospital
Friends and family devastated as inspirational John McNally loses brave battle with illness
Seven more cattle belonging to hospitalised farmer found – but appeal to find final four
Silver Mitsubshi Shogun stolen from farmyard in Armagh
Large concrete block used to smash into Armagh home
Newry school to get major extension costing well in excess of £3 million
Sign Up To Our Newsletter