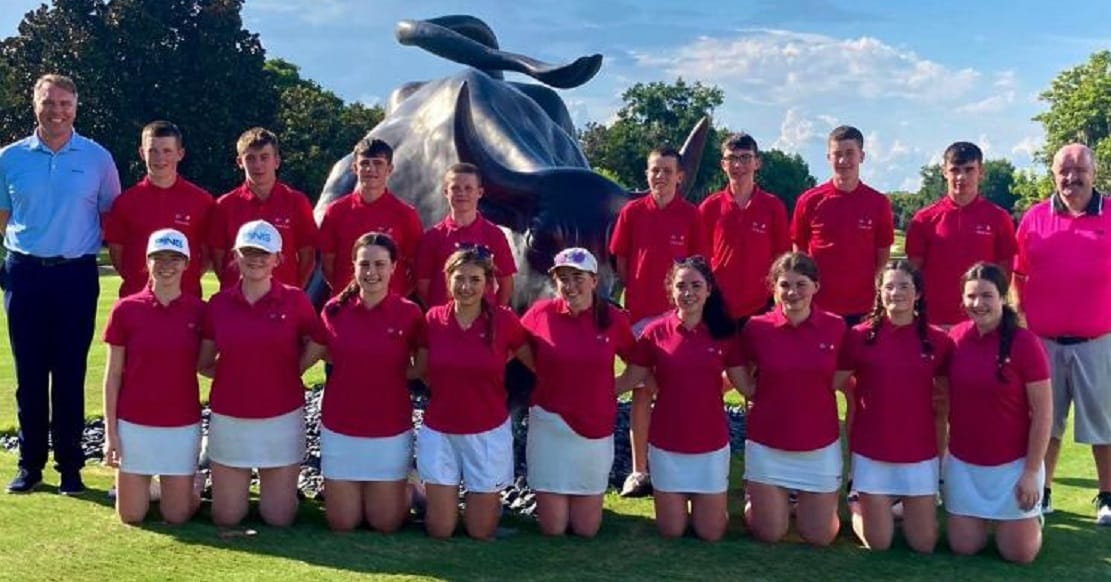 A group of teenagers from  County Armagh Golf Club have just returned from the trip of a lifetime during which they played some of the finest courses in the world – and raised thousands for charity.
The trip  to Florida was four years in the planning – with delays due to Covid – and during that time they raised around £30,000 for a number of good causes.
Golf teacher Gerard McStay said the trip had been a great success.
In all, 17 teenagers from the Keady area put their golf skills to the test on prestigious courses such as Isleworth and Lake Nona – where they were guests of Vivienne Lewis – the daughter of billionaire Joe Lewis who owns Tottenham Hotspur FC.
They also played at Bayhill Country Club and a few even had a go at TPC Sawgrass, which has probably the most famous golf hole in the world, the 17th green.
Said Gerard: "It's a wee green in the middle of the lake and three of the girls, Natasha McShane, Emer Rafferty and Caoimhe Farrell, parred the hole.
"It's quite an expensive trip, which they funded themselves, and they gathered the money in dribs and drabs. But it was under the condition that we were raising money for charity.
"It was to encourage them to do something selfless and give back to people less fortunate.
"The kids were stunningly good, an absolute credit to Armagh, and that's coming from course directors.  I can't speak highly enough of them."
Off the golf course, the group also had a chance to visit theme parks such as Universal Studios and Busch Gardens, and even went swimming with dolphins and manta rays.
The group undertook a number of fundraising events with proceeds going to the Southern Area Hospice, Temple Street Children's Hospital in Dublin, the NI Children's Kidney Fund, Macmillan and Marie Curie.
Among them was a rucksack and sleeping bag appeal which saw them fill 189 rucksacks and supply 112 sleeping bags for the homeless in Dublin and Belfast.
One homeless person living in Armagh also received assistance.
Sign Up To Our Newsletter