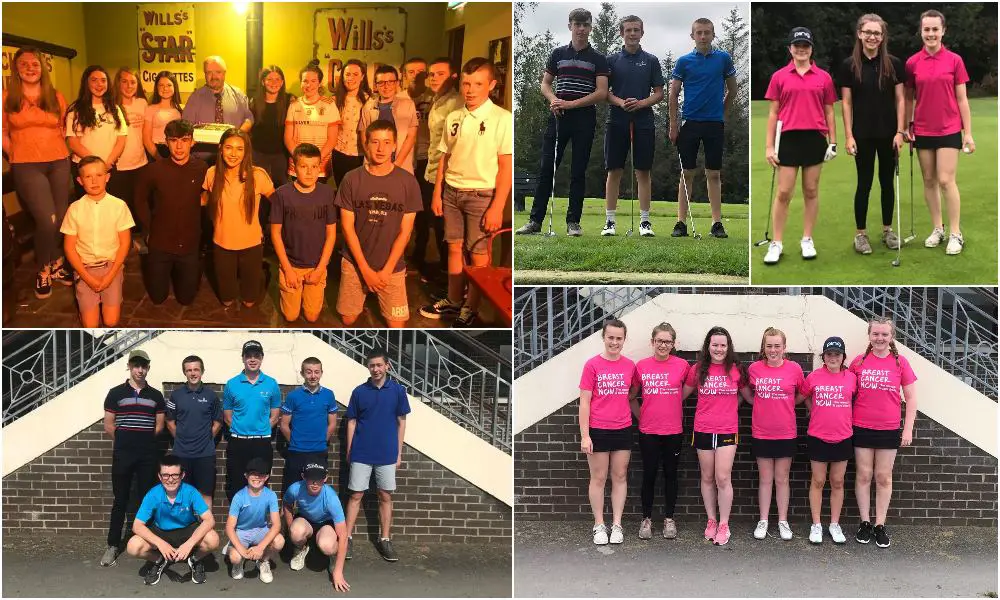 Students of St Patrick's High School in Keady, along with children from Armagh Golf Club, helped raised a fantastic £6,000 for three amazing charities.
The longest day golf challenge, arranged by teacher Gerard McStay, saw the youngsters – with an average age of just 14 – head to Armagh and Warrenpoint golf clubs on for the marathon golf event.
The day itself was a huge success with Mr McStay able to pay the Southern Area Hospice a visit on the return leg from Warrenpoint.
"Following our golf day, I paid a visit to the Newry Hospice to get rid of some money," he said. "I gave them £1,421.
"However I think the remainder of our buns generously donated by O'Hares Bakery, Warrenpoint may have been welcomed just as enthusiastically by the staff and patients.
"We had a beautiful meal in Shields Tassagh along with a presentation event.
"The total money collected by a group of pupils with an average age of 14 was £5,665.
"This will be divided amongst the three charities. BBC presenter Stephen Watson also sent the kids a heartwarming and congratulatory video message.
"So, thank you to all who have contributed and well done to all of those pupils and parents and sponsors for their selfless acts."
The money raised has since grown in excess of £6,000 – and their efforts received high praise from BBC Sports NI presenter Stephen Watson.
Sign Up To Our Newsletter