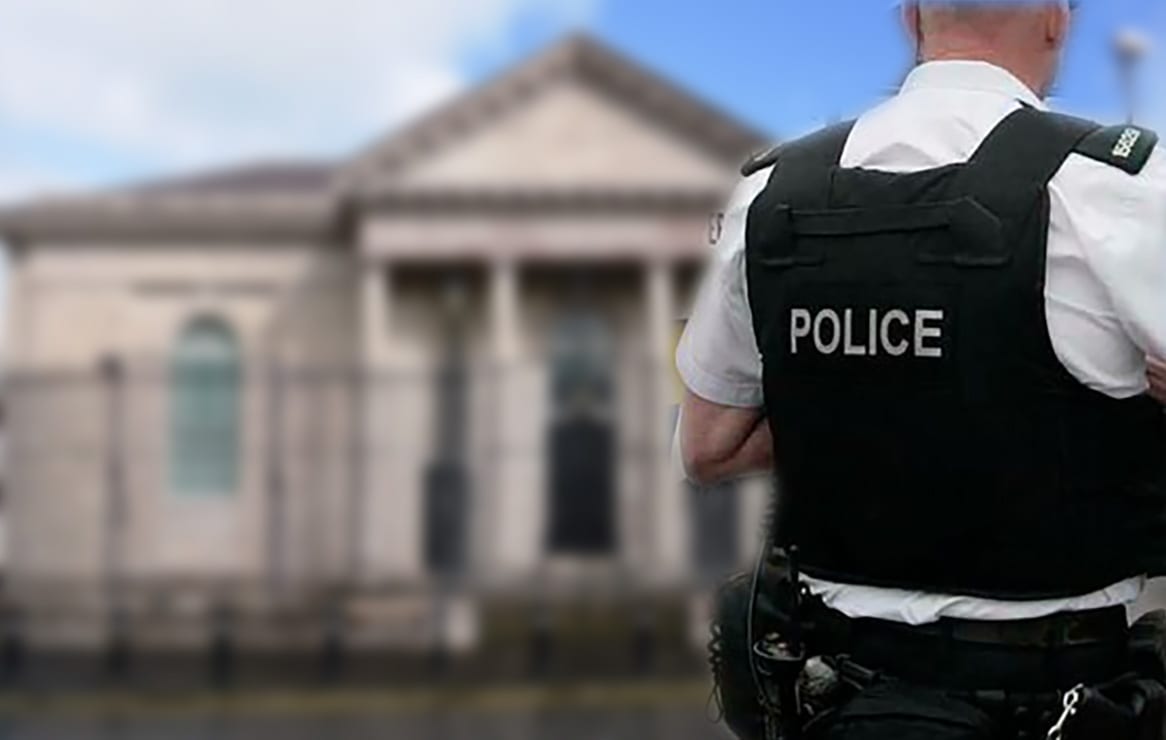 A Keady man who assaulted police and tried to flee when they arrested him for outstanding money warrants has been given a five-months suspended prison sentence.
Fiacra Martin Fullerton, (38), of St Patrick's Street, appeared before Armagh Magistrates' Court, sitting at Newry Courthouse on Tuesday, for sentencing.
He was charged with resisting police and assault on police.
The court heard that on March 27 of this year, police were dealing with other matters when they came across the defendant, who was wanted for money warrants, criminal damage and a further matter.
He was subsequently arrested for this, but made off from police on foot and was later apprehended. He "lashed out at both officers with his arms" causing "small cuts to a constable's forearm and the other constable's neck".
District Judge Anne Marshall noted that Fullerton was in breach of a suspended sentence for "exactly the same type of offending".
Fullerton's defence solicitor explained that the money warrants were paid that night.
He added that the defendant had asked police for a "little time", and when they said that they couldn't do that, "he reacted".
He added that his client, who works in construction in Dublin, accepted responsibility for the incident and "expressed regret" for the way in which he had offended.
"He wants to move on with his life and avoid getting into further trouble," defence added.
District Judge Marshall said: "He has a bad record for assaulting police. All he had to do was go with the police when they were lifting him for the money warrant. He did not need to give them this level of aggression."
District Judge Marshall imposed a sentence of five months in custody, which was to be suspended for two years.
"Your record does seem to be tailing off," she told him. "The last entry on your record is from 2020 and hopefully you've now begun to deal with police, if you come across them, in a better manner than what you have in the past.
"If I see you back here for assaulting police, it'll be in the region of 10 months in custody, so if that doesn't give you an incentive to stay out of trouble I don't know what will."
Sign Up To Our Newsletter