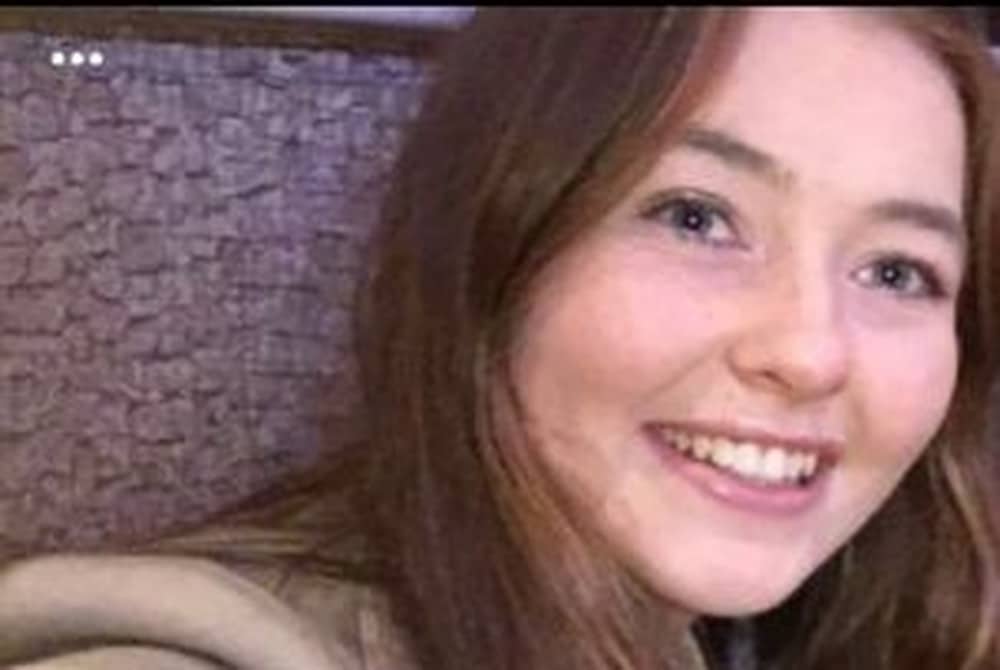 A remand court hearing for a man accused of murdering his partner's younger sister has heard of a "development" in the case, which came within days of a woman being arrested on suspicion of a number of offences including assisting offenders and attempting to pervert the course of justice.
Jonathan James Creswell (33) from Briar Hill Gardens, Greysteel is currently remanded in custody charged with murdering Katie Simpson on August 3, 2020.
She passed away in hospital aged 21 just under a week after Creswell claims he rescued her from a suicide attempt.
A post-mortem examination found tramline injuries on her arms and legs: "Consistent with being struck with a rod-type implement."
Creswell was arrested in March, almost seven months after concerns were repeatedly raised with police, who remained satisfied the death was as a result of suicide. A new team took over in January and enquiries commenced in earnest.
The Police Ombudsman is currently investigating the circumstances around the delay.
During interview, Creswell told police on the morning in question he dropped his children with a relative then returned home. He was talking to a friend on the phone while entering the house and claims Katie was hanging.
He told the person on the phone to call an ambulance, but instructed it should go to a specific road, not the house.
Creswell says he placed the unconscious Katie into her car and drove out to meet paramedics.
A treating consultant later remarked he had: "Never encountered someone putting a person into a car, unconscious and not breathing."
Katie fought for her life in the intensive care unit of Altnagelvin Hospital, but passed away in the early hours of August 9, 2020.
Creswell has remained in custody since his arrest, having been refused bail at first appearance, although this was later granted at High Court.
Issues arose when one man who put up surety, originally willing to offer an address, withdrew following an alleged intimidation incident.
He was also one of four people offering cash sureties but he felt required to pull out from this also.
Another person similarly withdrew as a surety after being allegedly subjected to abuse on social media.
While a second address has since been found, there are presently no cash sureties available to secure Creswell's release.
On Tuesday, June 1 police investigating Katie's death arrested a thirty-nine-year-old woman in Omagh on suspicion of attempting to pervert the course of justice, withholding information and assisting offenders.
She was later released on bail to attend again with police in eight weeks.
Creswell then appeared by video-link for a short mention at Derry/Londonderry Magistrates' Court, where a prosecution lawyer said police are expecting to submit a full file on the investigation within a fortnight, and a four week adjournment was requested.
However a defence barrister responded: "I am aware of a development which I'm not going to open in court, but I'd be stunned if a full file is available in two weeks.
"The reason I wanted this case listed was for a detailed update. On every occasion whenever the officer in charge has not attended personally, we've been given an indication there has been progress which is unrealistic."
He requested a shorter adjournment: "For a substantial update. I don't anticipate a full file is likely to be ready and I just want to know exactly where we are.
"There have been three High Court bail applications adjourned and Mr Justice O'Hara has indicated he is minded to grant bail. But before we go back, I would like to know the exact position."
District Judge Barney McElhome noted the prosecution are being told there will be a full file by July 1, so unless the new information impacts on that, the date may still be met.
The prosecutor pointed out that while the case file was updated at the end of May, the "intervening act" may have post-dated that.
The defence remarked, for the file to be ready as stated: "Without being facetious, it would be a world record for this jurisdiction.
Judge McElhome concluded: "I don't know the details but this is murder charge. All in all, I'm content to have the investigating officer attend for a full update."
The case will be mentioned again next week.
Sign Up To Our Newsletter